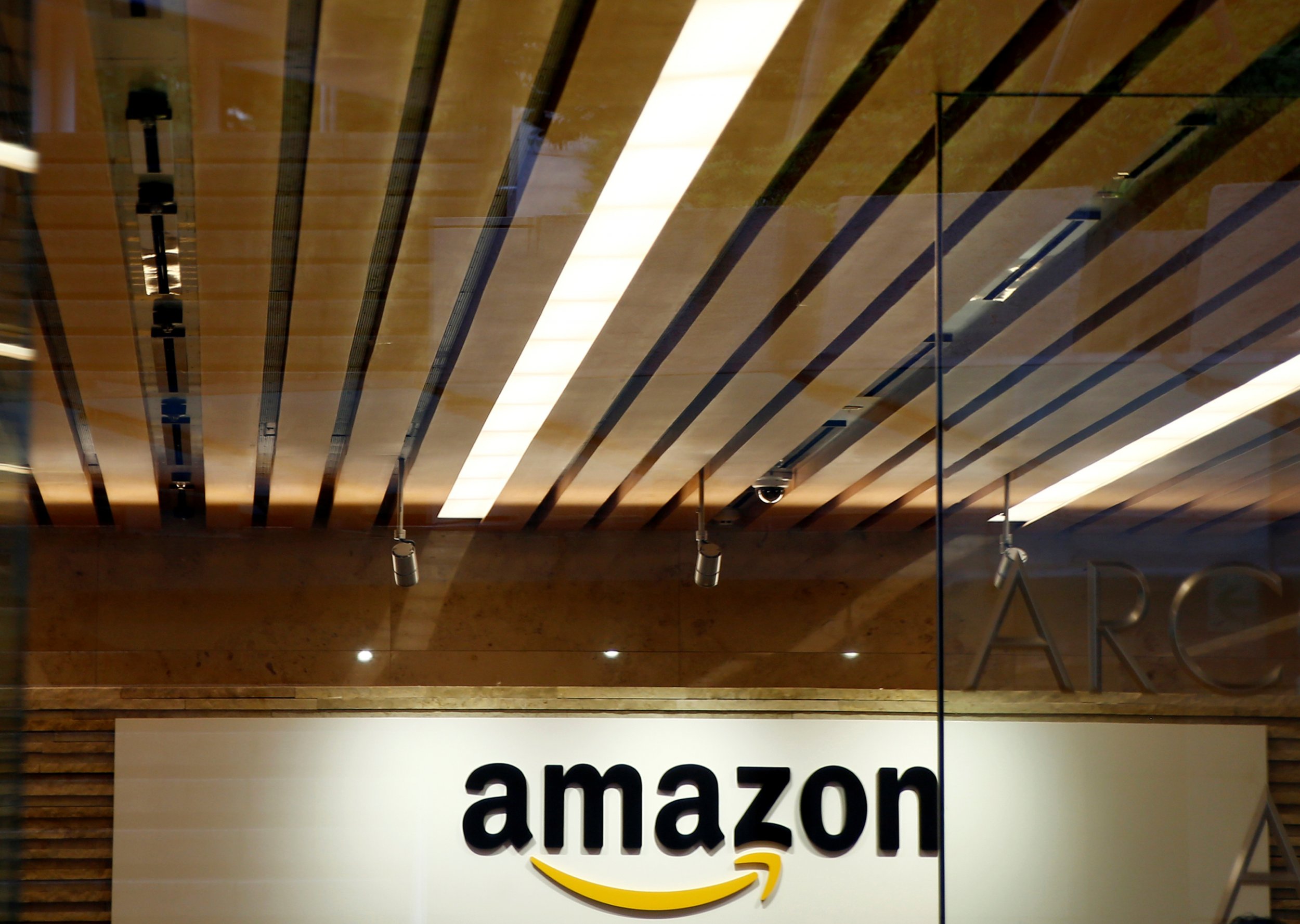 Retail shopping isn't dead yet, at least not for a company worth (at least) hundreds of billions of dollars. Amazon is planning on opening new brick-and-mortar bookstores in Portland, Oregon, and Chicago to go along with their already-open location in Seattle and soon-to-open locations in San Diego and New York City.
The news confirms CEO Jeff Bezos's comments at a May shareholders meeting that the company would like to continue to expand beyond its massive digital marketplace, which accounted for 60 percent of online sales growth in 2015. "We're definitely going to open additional stores, how many we don't know yet," Bezos said of plans to open more physical locations. "In these early days, it's all about learning, rather than trying to earn a lot of revenue."
Amazon opened its first bookstore in November 2015 in Seattle, where the company is headquartered. According to The New York Times, the store bears a strong resemblance to large-scale book retailers like those operated by Barnes & Noble, except for a handful of differences. Instead of displaying books with the spine out, the Amazon store displays them cover out to make browsing easier. This means the store can't stock as many books as a Barnes & Noble, but as Bezos said at the shareholders meeting, at this stage Amazon is simply seeing what it is able to learn from its stores. Plans to open locations in San Diego and New York City were announced in March and July, respectively.
This ability to experiment with brick-and-mortar locations is unique. Most physical retailers are struggling to keep up with digital newcomers like Amazon and don't have the financial leeway to test outside-the-box business models. Amazon, on the other hand, can more than afford to test whether it can disrupt the physical retail experience. In addition to cosmetic changes like displaying books cover out, the stores will operate in conjunction with online user data. They will also feature an electronic section meant to showcase products like the Kindle and Echo. The Times calls this the "nucleus" of the Seattle location.
Not only do physical locations give consumers a chance to understand the company's hardware in ways Alec Baldwin and Jason Schwartzman never could, experts say that in-store shopping is still the best way to spur the discovery of new books. The stores could also lay the groundwork for Amazon to open other brick-and-mortar stores focusing on other products, such as food. Though AmazonFresh allows users to have groceries delivered to their door, it's probably a safe bet that in-store shopping is also the best way to spur discovery of new produce as well.
All of this is great news for Amazon and its investors, but the company's expansion could be concerning for anyone uncomfortable with the idea of a single brand controlling such a large portion of retail commerce. Though Amazon has made our lives more convenient than they were when we had to wonder whether this or that brick-and-mortar retailer carried the products we wanted, it's also a little unsettling when a company is so hell-bent on dominating everything from grocery shopping (AmazonFresh), to entertainment (Amazon Originals), to the media (Bezos bought The Washington Post in 2013), to God knows what other areas of our day-to-day lives it plans on sticking a flag in. Now it appears the all-lowercase logo is going to be all the more ubiquitous, and that the physical world will no longer be a refuge from the company's influence. Experts have speculated Amazon could be planning to eventually open hundreds or even thousands of retail locations.