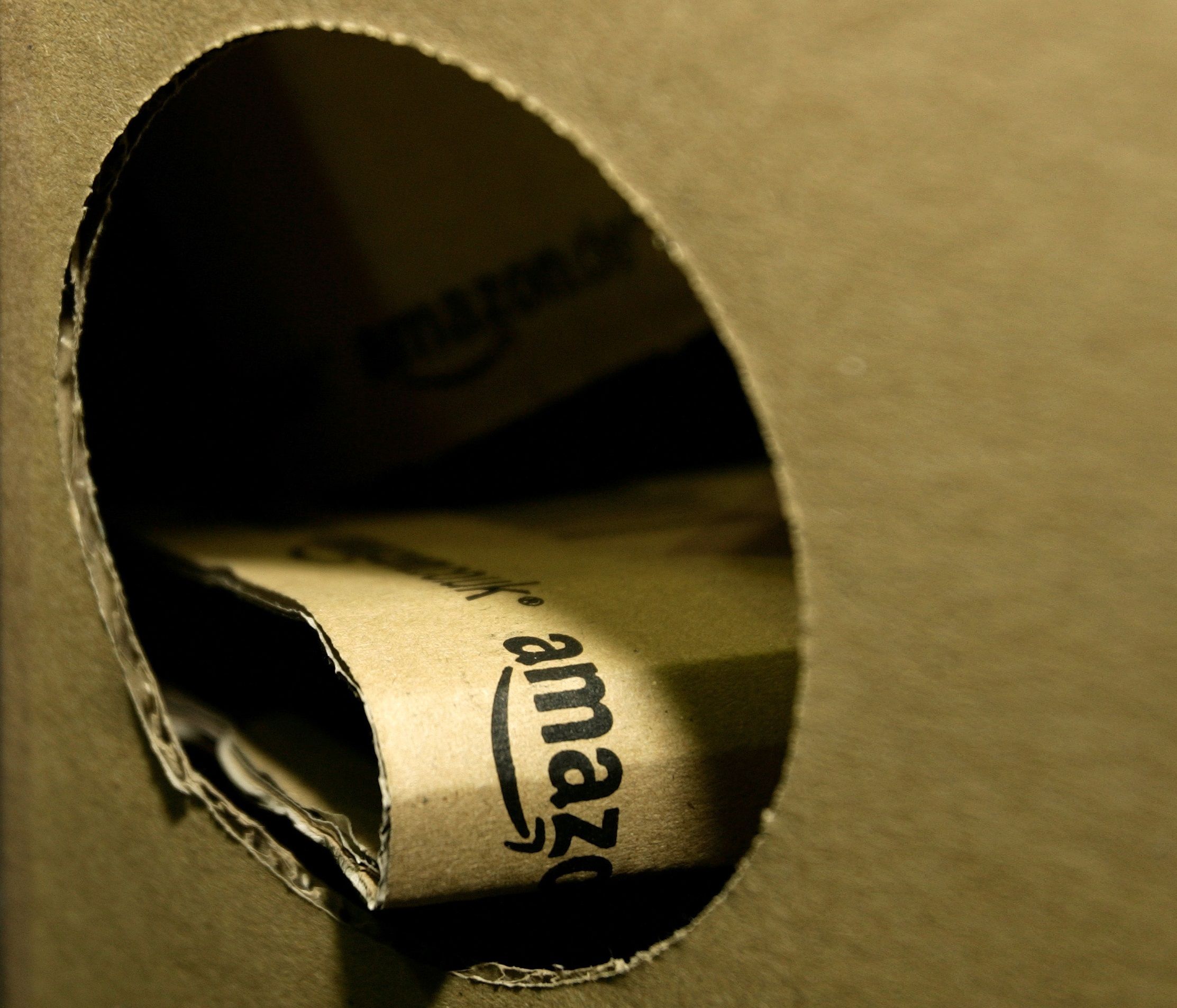 Amazon is not satisfied with conventional transport. Alongside autonomous drones, self-driving trucks, branded fleets of airplanes and even flying warehouses, the Seattle-based company is now looking into delivering goods via a network of subterranean tunnels.
A 33-page patent filing describes a system that makes use of conveyor belts and vacuum tubes to transport parcels and containers. According to the patent, benefits of such a delivery system include increased efficiency, more reliable deliveries and less traffic on the roads as less delivery vehicles would be needed.
"A dedicated network delivery system may avoid congestion experienced by traditional networks and enable the delivery of objects from an origin to a destination using… subterranean or above ground elements," the patent, first spotted by the tech blog Geek Wire, states.

Amazon is not the only company exploring the idea, with U.K. firm Mole Solutions unveiling details of a freight pipeline concept in 2016. A video demonstrating the concept describes it as "the 21st century link in the supply chain process of the future."
Billionaire polymath Elon Musk—who came up with the Hyperloop vacuum tube transport system concept—tweeted last month that he is going to build a tunnel boring machine "and just start digging" because traffic is driving him "nuts."
In a follow up tweet, Musk said: "I am actually going to do this."
It was not the first time that the Tesla and SpaceX CEO has expressed interest in tunnels, suggesting in January 2016 that they could be used to completely alleviate traffic congestion.
"It's a really simple and obvious idea and I wish more people would do it: build more tunnels," Musk said.
"Tunnels are great. It's just a hole in the ground, it's not that hard… you could have tunnels at all different levels—you could probably have 30 layers of tunnels and completely fix the congestion problem in high-density cities. So I strongly recommend tunnels."