Amazon Plans Artificial Intelligence-Led, Checkout-Free Grocery Stores Through Amazon Go App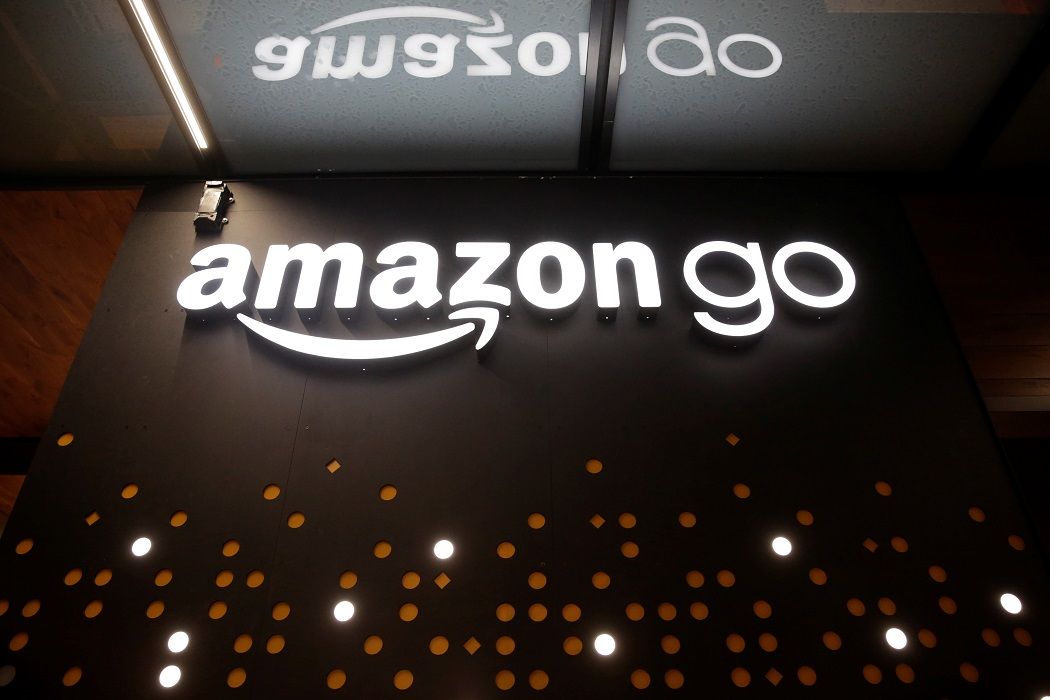 Amazon may be bringing its futuristic 'no queue' grocery store to the U.K. after the online retail giant filed several trademark applications for Amazon Go, the app that allows consumers to bypass checkouts when they shop. The slogan "No Queue, no checkout. (No, seriously.)" was trademarked with the U.K. Intellectual Property Office Friday, hinting the company is ready to expand its experimental grocery store beyond a pilot test in its home town of Seattle.
The "Just Walk Out Technology" required to make checkouts and cashiers obsolete involves a mix of sensors and artificial intelligence to determine what products shoppers pick up off the shelves, according to Amazon's website.
"Four years ago we asked ourselves: what if we could create a shopping experience with no lines and no checkout?" the website states. "Could we push the boundaries of computer vision and machine learning to create a store where customers could simply take what they want and go? Our answer to those questions is Amazon Go and Just Walk Out Shopping."
One Amazon Go store in the company's hometown of Seattle is only available for Amazon employees, as it undergoes beta testing. If successful, Amazon Go stores would join the company's growing portfolio of brick-and-mortar stores that CEO Jeff Bezos has been pushing for in recent years.
Last year, Bezos said he would like the company to continue expanding beyond its massive digital marketplace.
"We're definitely going to open additional stores, how many we don't know yet," Bezos said in a meeting with shareholders last May. "In these early days, it's all about learning, rather than trying to earn a lot of revenue."