Amazon Pledges to Donate Unsold Products to Charity, Rather Than Destroy Them
On Wednesday, Amazon announced that the retail giant was going to start donating unsold products. The news comes after a French TV documentary revealed Amazon destroyed 3 million unsold items in France last year.
The new program, called Fulfillment by Amazon Donations, will allow third-party sellers that store their inventory in Amazon warehouses to donate unsold products to charity. Beginning September 1, the donation program will become the default, though sellers can still opt out.
Amazon has partnered with Good360 in the United States to help it distribute the donated items. Good360 is an organization that partners with retailers and manufacturers to help distribute goods to charities based on need. In the U.K., Amazon will donate directly to individual charities like Newlife, Salvation Army and Barnardo's.
"We know getting products into the hands of those who need them transforms lives and strengthens local communities," Alice Shobe, Director of Amazon in the Community, said in a statement. "We are delighted to extend this program to sellers who use our fulfillment services."
Sellers who choose to donate their unsold products will also save money. According to CNBC, Amazon charges 50 cents per item to return unsold goods to sellers, when it costs 15 cents to dispose of goods. It's currently unclear whether or not donation costs the same as disposal.
In an email to CNBC, Amazon said the goal is to reduce the number of destroyed products to zero.
"At Amazon, the vast majority of returned products are resold to other customers or liquidators, returned to suppliers, or donated to charitable organizations, depending on their condition," Amazon said.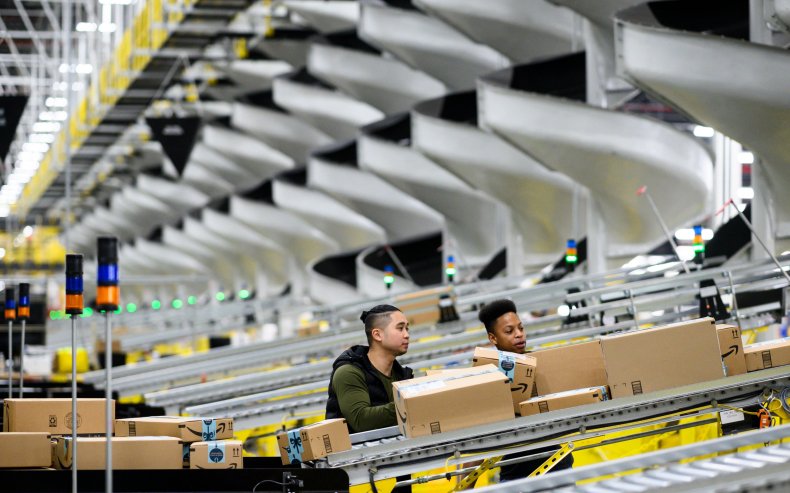 The move to allow third-party sellers to donate their unsold wares comes after outrage when a documentary that aired in January on the French TV station M6 discovered that Amazon had been destroying brand new items, including toys, books and flat-screen TVs. One of Amazon's smallest French warehouses reportedly disposed of 293,000 items in nine months.
In June, French Prime Minister Edouard Philippe announced that a ban on destroying non-food items would be introduced within the next four years. In 2016, France banned grocery stores from throwing away edible food instead of donating it to food banks and other charities.
Amazon is not the only retailer that has come under fire for destroying unsold items. Luxury brands Burberry and Richemont were also criticized for destroying products to keep them from being sold off at discount prices or being given to the less fortunate.
In 2017, The New York Times discovered that Nike had been slashing its shoes and other clothing items before throwing them away to keep them from being used.