Amazon Prime Day 2020: How to Get $160 in Free Amazon Credit
You can quickly earn up to $160 in credit for 2020 Amazon Prime Day when you take advantage of new Amazon offers or sign up for an Amazon credit card. The best part about these offers is that you are probably already spending money at these places.
There are three offers that you can take advantage of before Prime Day starts on October 13. The first two include buying items at Amazon and Amazon properties like Whole Foods, and the third is when you sign up for the Amazon Prime Rewards Visa Signature Card.
Here are all the important details and how you can start earning credit toward 2020 Prime Day deals.
Amazon Prime Day is on October 13 and 14, with deals on popular products like TVs, headphones, laptops, toys and more.
Earn Up to $50 in Prime Day Credit at Whole Foods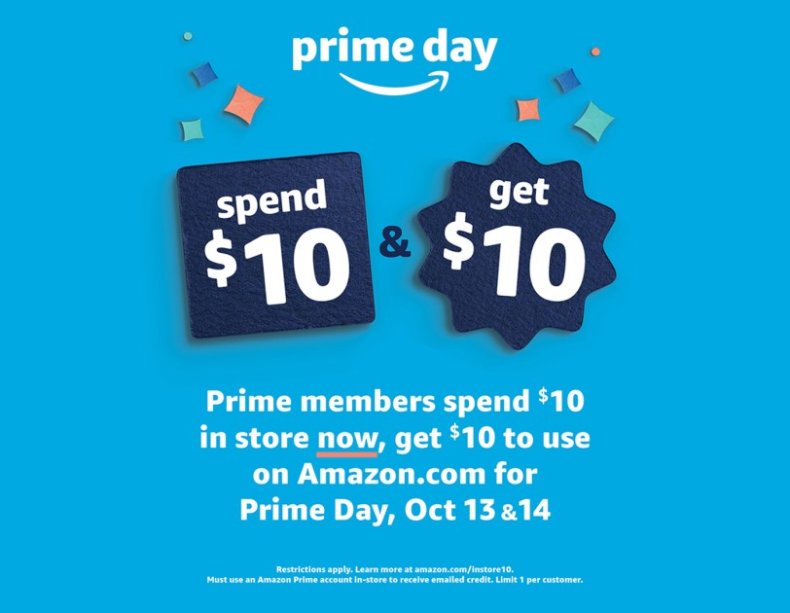 Available today through October 14, you can earn $10 when you spend $10 at Whole Foods and other Amazon properties.
You need to be a Prime Member and shop at a physical Amazon store such as Amazon Fresh, Amazon Go or Amazon Go Grocery, Amazon Books or Amazon Pop Up and Amazon 4-star.
The offer is available five times, for up to $50 in credit at Amazon. After making qualifying purchases, you will receive an email with detailed instructions on how to redeem.
When you shop at these stores, make sure you scan your Prime barcode or use a linked account. You can also order delivery or pickup from Whole Foods Market.
Earn $10 in Amazon Credit for Shopping Small Business
When you buy spend $10 or more on items sold by small businesses on Amazon, you can earn a $10 credit.
Check out the Amazon Support Small landing page to find eligible businesses. From there, add at least $10 in items to your cart and check out before the end of the day on October 12.
You will receive a credit that you can use on Prime Day.
$100 2020 Amazon Prime Day Credit Card Bonus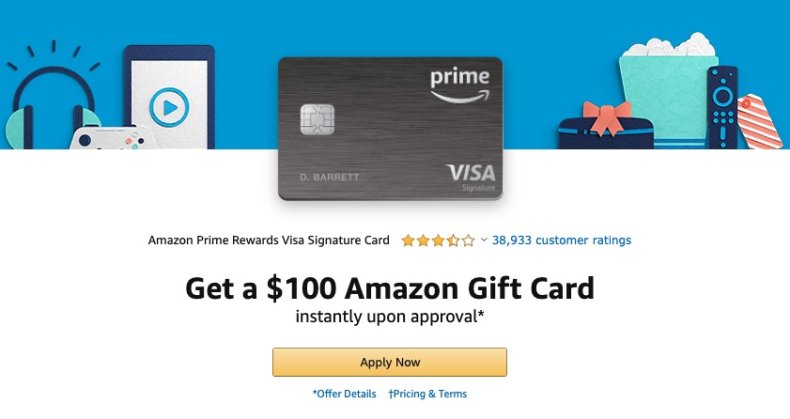 When you are approved for the Amazon Prime Rewards Visa Signature card, you instantly get a $100 Amazon Gift Card. That means you can apply at any time to get $100 to use on 2020 Amazon Prime Day Deals.
This credit card includes
5 percent back at Amazon and Whole Foods with Prime
2 percent back at restaurants, gas stations and drugstores
1 percent back on utilities, ride share and all other purchases
Up to 25 percent back on best-sellers for Prime Day
The reward points are available to use on eligible Amazon.com purchases at checkout. This card also includes travel benefits, purchase protection, extended warranty protection and Visa Signature Perks like upgrades.
Newsweek may earn a commission from links on this page, but we only recommend products we back. We participate in various affiliate marketing programs, which means we may get paid commissions on editorially chosen products purchased through our links to retailer sites.