When is Amazon Prime Day 2020? July Isn't Looking Good
Amazon is reportedly moving its annual sales event Prime Day from July to September.
According to The Wall Street Journal, people familiar with the matter have said that Prime Day will be pushed to the fall and the company is allowing unlimited shipments for nonessential goods.
WSJ reported that their sources said that by allowing the nonessential goods shipments, it will allow the company to "process orders more quickly in its warehouses and create room for more inventory," but there may still be slower delivery speeds due to increased demand caused by the coronavirus. The increased demand due to the virus has also influenced the company to move the event to September.
Due to the COVID-19 pandemic, the company also saw income drop 29 percent from the same period the year prior, WSJ reported. Amazon also did not hit its earnings target, but other companies like Walmart have reported a four percent increase in earnings and a 74 percent bump in online sales.
Amazon declined Newsweek's request for comment.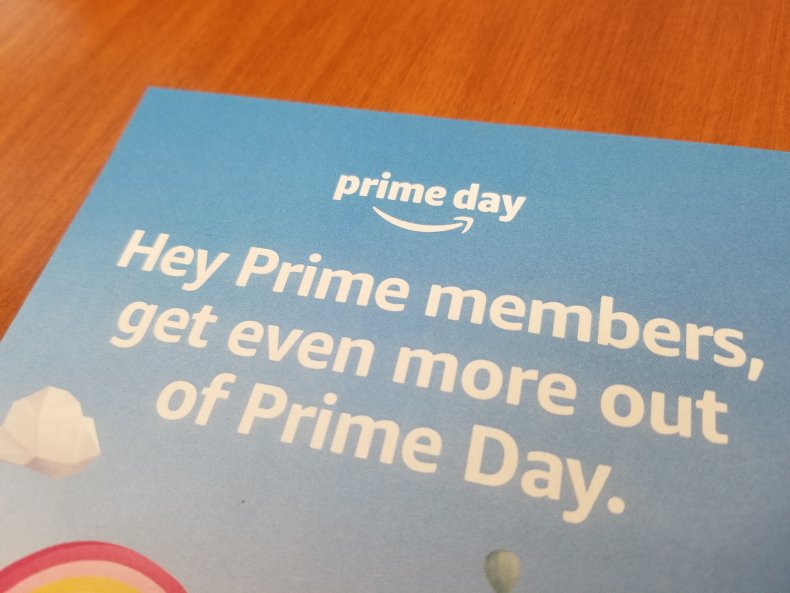 In April, Amazon began allowing third-party sellers to ship nonessential items to their warehouses after telling sellers that the company planned to prioritize essential items in March, according to CNBC.
The recent WSJ report is not the first rumor about Prime Day being pushed back due to the COVID-19 pandemic. On April 3, Reuters reported that internal meeting notes from the company said that the sales day would be delayed until August at least.
According to Jungle Scout, Prime Day has grown a lot since it began in 2015, expanding from deals in only nine countries in its first year to 18 countries by 2019. Besides the U.S., Prime members could also take advantage of Prime Day deals in the UK, Australia, Austria, Belgium, Canada, China, France, German, India, Italy, Japan, Luxembourg, Mexico, the Netherlands, Singapore, Spain, and United Arab Emirates by 2019. Besides reaching to other parts of the globe, Prime Day has also expanded from a 24 hour sale to a two-day event, beginning in 2019. In the years prior, Amazon had stretched the day to 30 hours in 2017 and 36 hours in 2018.
Besides expanding the number of people who can take advantage of Prime Day, the sale has seen spikes in consumers making purchases since its 2015 launch. Jungle Scout reported that Prime members bought more than 100 million products worldwide and it was the companies biggest 36 hours of sales. Sales made during Prime Day in 2019 surpassed sales on Amazon for both Black Friday and Cyber Monday combined.