Amazon Prime Day Sales Don't Include Wine, So Kroger Is Offering Discount Vino
Amazon Prime Day marks a great time for all the chefs of America, professional or otherwise, to stock up on the household items that keep their family dining experiences satisfying and memorable. While Prime Day is great for all eating and drinking-related shopping, the yearly bargain bonanza is totally lacking in one department that goes hand-in-hand with dining: Wine.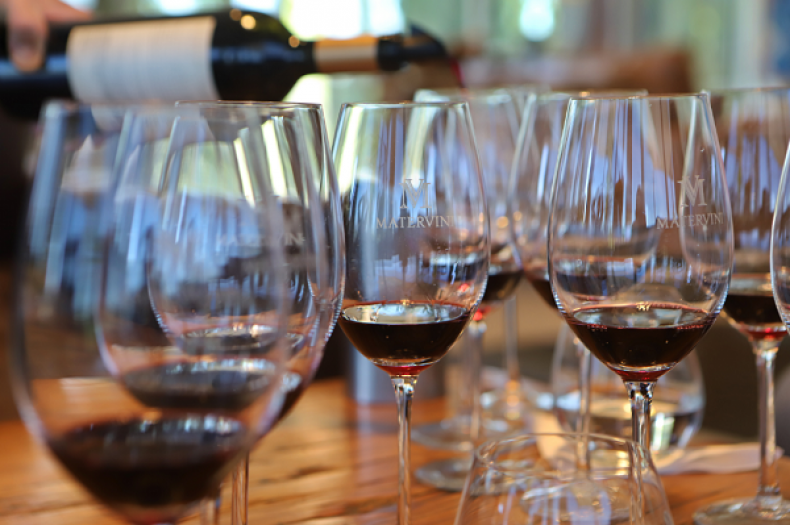 Prime Day will be in full effect at Whole Foods, so shoppers will able to get certain groceries at reduced prices. However, they won't be able to purchase cases or bottles of wine to accompany their at-home gourmet meals, because Amazon Prime Day doesn't offer wine sales. However, Prime Day will include sales for wine-related gadgets like Rabbit bottle openers and Coravin wine preservation systems, as well as wine glassware.
Luckily, another major grocery chain has a remedy in mind. To give Amazon Prime Day a little competition, Kroger is offering dozens of varieties of wine at substantial discounts during its five-day flash sale.
"The largest grocer in the U.S. is focusing on a product you can't get from Amazon this Prime Day: Wine," representatives from Kroger said in a statement.
In addition to "expertly curated" wine selections at reduced prices, customers will also be able to get wine delivered straight to their door, making the Kroger wine shopping experience "as easy to do as your Amazon Shopping," the company press release boasted. Shipping on discounted wine will also be free during the sale.
Using the promo code JULY40, Kroger's wine sale offers customers a $40 discount on 12-bottle cases. Individual bottle prices will be slashed as low as $9 each. White wine collections will see a 15 percent discount with the code ENTERTAIN15.
The grocer has a variety of signature 12-bottle wine cases, including fan favorites like the Fruity Reds Case—comprised of deliciously juicy and fruit-forward red wines like Pinot Noir, Sangiovese, Zinfandel and Shiraz—retailing at $149.99 instead of the usual $195.88, while Kroger's Worldy Sauvignon Blancs Case featuring—you guessed it—Sauvignon Blancs from across the globe, will be reduced to $169.99 from $219.
All 14 Kroger wine case collections will be sold at discounted prices, except for the Discovery Pack.
Kroger's wine sale will run before and after Amazon Prime Day. Discounts will be applicable starting July 12 and run through July 17.