Amazon Prime Day Sales Top Black Friday, Cyber Monday in Biggest Shopping Event in Company's History
Amazon's Prime Day set another sales record for the company, topping sales on Black Friday, Cyber Monday and last year's Prime Day with Instant Pot pressure cookers, 23 and Me DNA tests and personal water filters proving to be the hot-ticket items in the United States.
The day-and-a-half sale—from Monday to Tuesday—offered more than 1 million deals worldwide, and the company said in a press release that the 36-hour sale, during which customers purchased more than 100 million products, was "once again the biggest shopping event in Amazon history."
In the United States, Prime members purchased over 300,000 Instant Pot 6 Qt 7-in-1 Multi Use pressure cookers, sparking the hashtag "Instant Pot" to trend on Twitter, and 150,000 LifeStraw Personal Water Filters.
Amazon's success isn't just good news for the online marketplace conglomerate, either, and the company announced in a separate press release that sales from small and medium-sized businesses exceeded $1 billion.
"Prime Day has already been our biggest day ever. During our peak hour, customers were purchasing one Tea Forte product every two seconds," Jurgen Nebelung, vice president of e-commerce and digital at Tea Forte, said in the press release.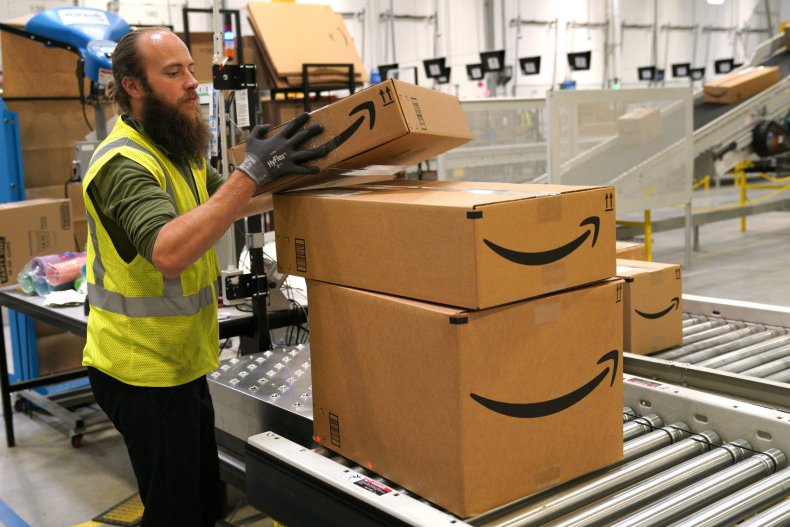 Chris Guiher, the owner of Vintage Book Art Co., shared in the press release that his company sold 10 times as many items as they do on a regular day, making it the "biggest single sales day of the year."
Amazon purchased Whole Foods in June 2017, and the company announced in a press release that because of Prime Day deals, Whole Foods Market shoppers saved "millions of dollars" with the best-selling deal being organic strawberries.
Jeff Wilke, Amazon CEO of Worldwide Consumer, categorized Prime Day as a "unique opportunity" to thank Prime members and said extending it to a 36-hour sale allowed the company to "further reward members" through deals, access to exclusive products, and "unforgettable experiences."
While Prime Day offered consumers deals on televisions, headphones and e-readers, excitement over the sale was met with frustration on Monday when website issues meant some shoppers were unable to get on the site and others were unable to load certain pages.
In response to the outrage that was expressed on social media, Amazon issued a statement on Twitter that explained some people were able to successfully shop the first hour's deals. For those that weren't able to shop, the company said there were "hundreds of thousands of deals to come."
Despite the success of Prime Day, Amazon's stock dipped about 0.1 percent on Wednesday, but CNBC noted that historically the annual sales event has been a positive for the stock, which averages a return of 1.91 percent five days after the sale.