50 Must Watch Amazon Prime Shows and Movies to Stream Right Now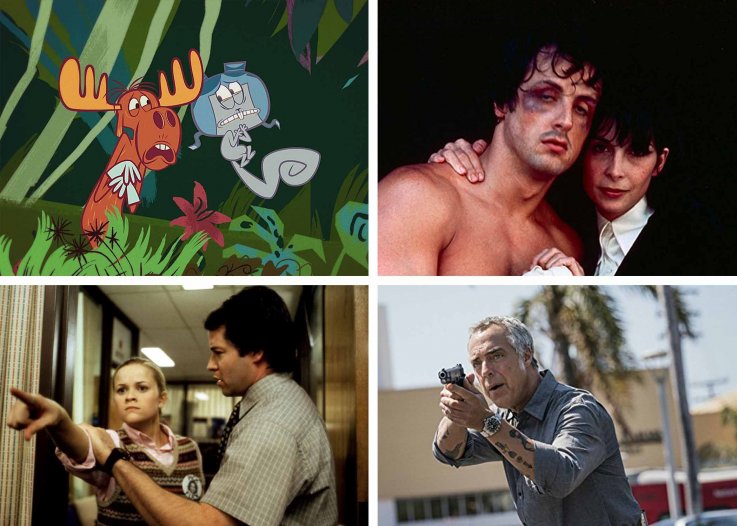 If you've got Amazon Prime, then you've got Amazon Prime Video. It's like an added bonus to having free shipping, in addition to the many other services (like cloud storage) that Amazon offers its Prime members.
"We want Prime to be such a good value, you'd be irresponsible not to be a member," Jeff Bezos, founder and CEO of Amazon, told CNN.
Titles featured on Amazon Prime Video range from Amazon Originals to blockbuster movies to random miniseries you've long forgotten about. But that's kind of what we've come to expect from streaming giants like Netlfix and Hulu—for every exciting title there are five other titles that are headscratchers. Admit it, you've woken up from a nap, having left Amazon Prime on, and asked yourself, "Why am I watching a documentary about goat herders in Mongolia?*"
* No offense to goat herders in Mongolia.
But Amazon Prime Video has put a lot of capital behind not only getting titles of major movies and TV shows, but also on original content. The streaming service's first big hit was the comedy-drama-who-can-tell-anymore series Transparent. Since then, they've released acclaimed series like The Man in the High Castle, Patriot, The Last Tycoon, The Marvelous Mrs. Maisel, Mozart in the Jungle and the forthcoming Tom Clancy's Jack Ryan. They've also seen success in film, signing director Woody Allen to an exclusive deal, and releasing films that garnered Oscar-nominations like I Am Not Your Negro, City of Ghosts, Wonderstruck, Manchester by the Sea and The Big Sick.
Like Netflix and Hulu, every month, Amazon Prime releases a slate of new titles, some original, others acquired. Sifting through all these titles can be annoying, so to save you from avoidable premature hair loss, we've taken the time to do it for you. Here are the 50 must watch shows and movies you need to stream on Amazon Prime right now.