What's Coming to Amazon Prime Video in April 2020? Full List of Releases
A new month is upon us, which means there will be plenty of new titles to stream on Amazon Prime Video. The streaming giant has a number of titles to keep viewers entertained while stuck indoors in the wake of the coronavirus pandemic, including the apocalyptic I Am Legend if you're into that sort of thing right now.
Along with dozens of classics (including tons of the early James Bond movies), Amazon Prime Video will roll out a couple of new originals from the network, such as the Cannes Film Festival winner Invisible Life, Les Misérables and Season 6 of Bosch.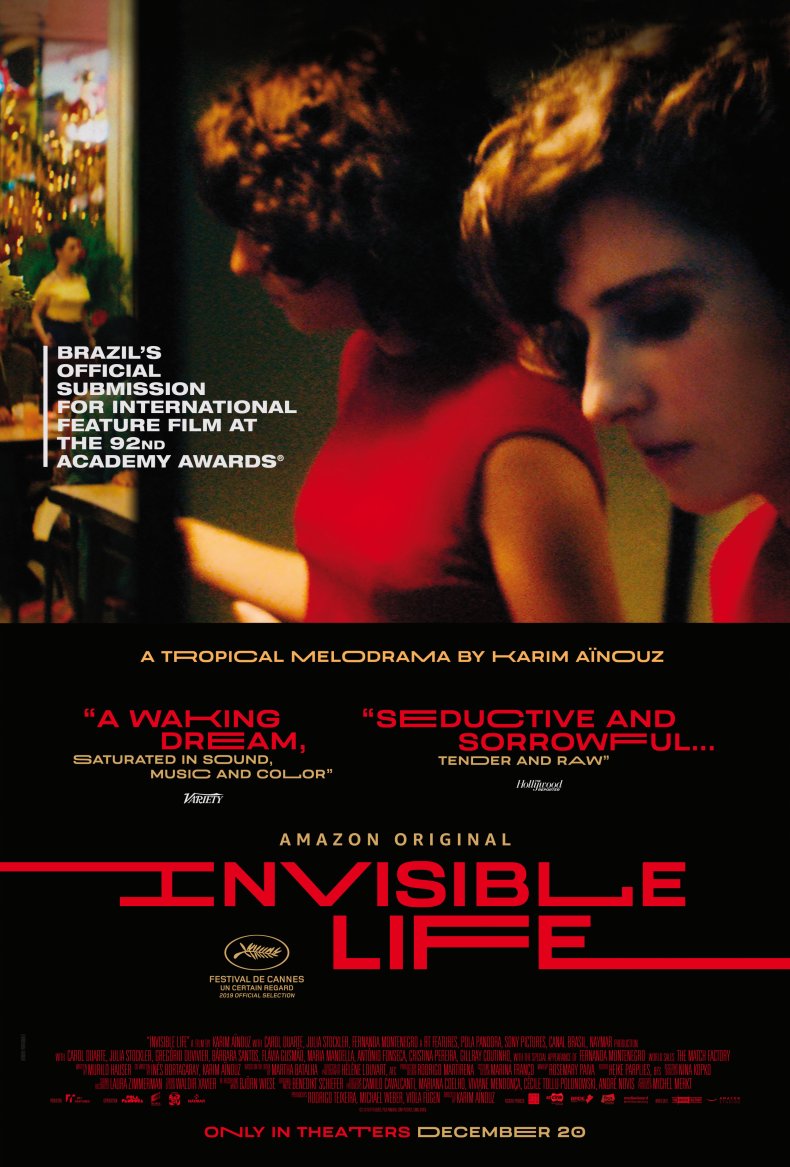 April 1
A View to a Kill
America In Color, Season 1
Bangkok Dangerous
Bird Of Paradise
Blind Husbands
Broken Blossoms
Bronx SIU, Season 1
Daniel Boone
Diamonds Are Forever
Diary Of A Hitman
Die Another Day
Dirt Every Day, Season 1
Dishonored Lady
Dollface
Dr. No
Dr. T & The Women
Drums In The Deep South
El Rey del Valle, Season 1
For Your Eyes Only
Foyle's War, Season 1
From Russia with Love
Gator
Gods And Monsters
Goldeneye
Goldfinger
Gorky Park
Hotel Artemis
I Am Legend
License to Kill
Live and Let Die
Mark Of Zorro
Molly of Denali, Season 1
Moonraker
Mr. Selfridge, Season 1
Mutiny
Never Say Never Again
Octopussy
On Her Majesty's Secret Service
Our Wedding Story, Season 1
Repentance
Shirley Valentine
Son Of Monte Cristo
Tarzan The Fearless
The Bodyguard
The Boost
The Brothers Grimm
The Bureau, Season 1
The Chumscrubber
The Hoodlum
The Living Daylights
The Lost World
The Man with the Golden Gun
The Mind of a Chef, Season 1
The New Adventures Of Tarzan
The Sender
The Spy Who Loved Me
The World is Not Enough
Thunderball
Tomorrow Never Dies
Vida, Season 1
You Only Live Twice
April 3
*Invisible Life
*Tales from the Loop, Season 1
April 10
*Les Misérables
Rambo: Last Blood
April 14
Vault
April 16
The Lighthouse
April 17
*Bosch, Season 6
*Dino Dana, Season 3B
*Selah and the Spades
April 20
Paranormal Activity 3
April 29
Footloose
Available for streaming on Prime Video channels
April 1
The Mallorca Files, Season 1 on Britbox
April 2
Broke, Season 1 on CBS All Access
Valero Texas Open on PGA Tour Live
April 5
ACM Presents: Our Country, Special on CBS All Access
World on Fire, Season 1 on PBS Masterpiece
April 9
The Good Fight, Season 4 on CBS All Access
April 10
IT: Chapter 2 on HBO
The Undoing, Season 1 on HBO
April 11
The Masters on CBS All Access
April 12
Baptiste, Season 1 on PBS Masterpiece
Belgravia, Season 1 on Epix
Insecure, Season 4 on HBO
Run, Season 1 on HBO
April 16
Joker on HBO
RBC Heritage on PGA Tour Live
April 23
Zurich Classic of New Orleans on PGA Tour Live
April 26
Vida, Season 3 on Starz
April 27
I Know This Much is True, Season 1 on HBO