What's Coming to Amazon Prime Video in August 2020? Here's a Full List
This summer has been an interesting one, so far, to say the least. Instead of the typical seasonal travels, barbecues, pool days and water park adventures that some people are used to enjoying throughout the summer, many Americans are spending more time indoors at home (hopefully with air conditioning), social distancing with or from their loved ones. And while that may sound not particularly fun, thanks to streaming services like Amazon Prime Video, many of us are still finding ways to keep entertained during the long, hot summer days.
Thankfully, the streaming network will continue to bring the entertainment in August. Several movies and series are expected to arrive on the platform throughout the new month, and there are options for every member of the family to enjoy, from kid-friendly titles like the second season of the Amazon Prime Video original series Clifford the Big Red Dog to summertime blockbusters like Top Gun.
Head below to check out the full list of titles coming to Amazon Prime Video in August. Asterisks indicate an Amazon Prime Video original TV show or film.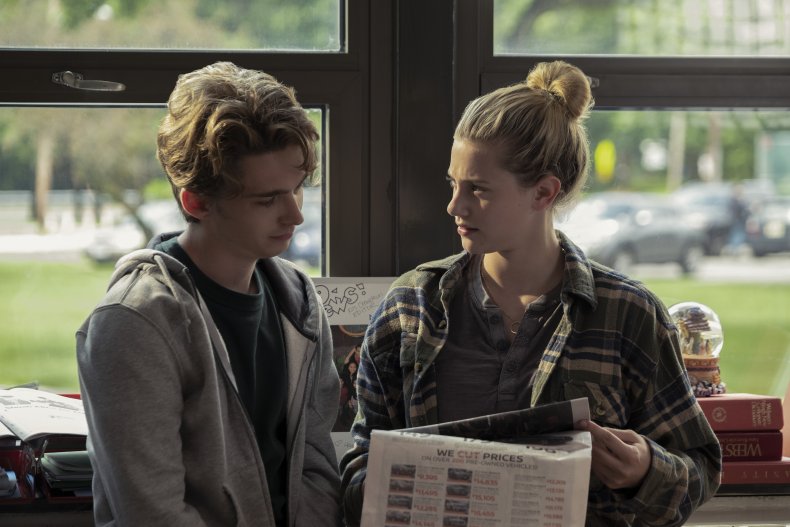 August 1
3:10 To Yuma
Beverly Hillbillies, Season 1
Beyond Scared Straight, Season 1
Bitchin' Rides, Season 1
Blood, Season 1
Californication, Season 1
Chesapeake Shores, Season 1
Dusty's Trail, Season 1
Fifth Ward, Season 1
Four Weddings and a Funeral
Ice Road Truckers, Season 1
Inception
Lego Jurassic World
Les Miserables, Season 1
Margin Call
My Bloody Valentine
Rain Man
Riviera
Rustlers' Rhapsody
Safe (2012)
Something's Gotta Give
Spare Parts
Spider-Man 3
Steel Magnolias
The Bernstein Bears, Season 1
The Holiday
The Teacher, Season 1
Top Gun
August 3
Dora and the Lost City of Gold
August 5
Arkansas
August 6
The Peanut Butter Falcon
August 7
*Jessy & Nessy, Season 1B
August 10
Capone
Hard Night Falling
Lucky Day
August 14
Bernie the Dolphin 2
Master
*World's Toughest Race: Eco Challenge Fiji
August 18
The Cup
August 21
*Chemical Hearts
*Clifford the Big Red Dog, Season 2B
August 22
The Legion
August 28
*Prime Rewind: Inside the Boys
August 31
Primal
The Courier