What's Coming to Amazon Prime Video in December 2019—Full List of Releases
A new month is on the way, which means there are new titles that will soon be available for streaming on Amazon Prime Video. The network released the latest round of films and television series scheduled to be uploaded as early as the first day of December.
There won't be a shortage of holiday features on Amazon Prime Video in December. The network began releasing movies and TV shows centered on the most wonderful time on the year as early as October, and now that we're getting closer to Christmas, Amazon Prime Video is adding to its roster with a special holiday program featuring country music sensation Kacey Musgraves.
Hosted by the Golden Hour singer, The Kacey Musgraves Christmas show marks Amazon Prime Video's entry into the festive holiday content format. The variety series will include performances from the multi-award-winner as she pays tribute to a few classic holiday tunes and showcases how she prepares to celebrate the season.
It's not just yuletide carols coming to Amazon Prime Video in December, though. More episodes of a few of the streaming giant's original series will release in December, including the third season of the critically acclaimed show The Marvelous Mrs. Maisel, starring Emmy award-winner Rachel Brosnahan. Season 4 of The Expanse will also premiere as an Amazon Prime Original after having the first three seasons of the space thriller air on Syfy. The network will additionally release a new original film, The Aeronauts.
Subscribers with Amazon Prime Video premium channels have a lot to look forward to in December as well.
See the full list of everything releasing on Amazon Prime Video in December below.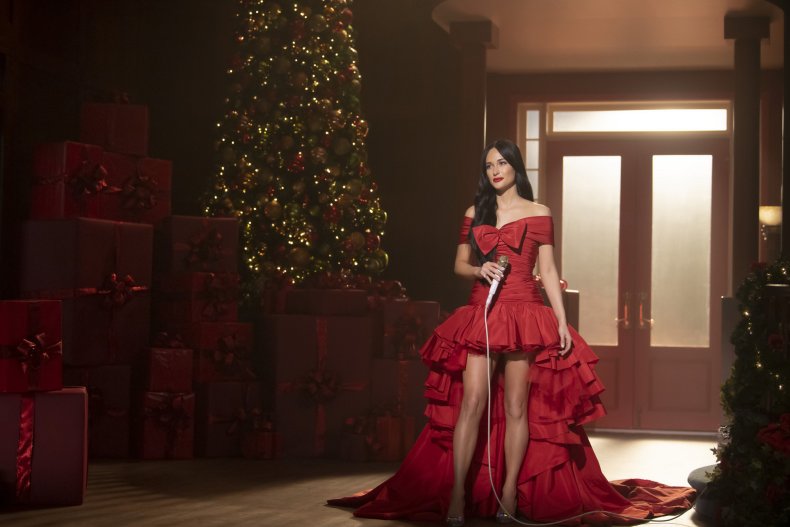 Asterisk indicates an Amazon Prime Video original.
December 1
A Better Life
Almost Famous
Bug
Footloose
Hamlet
Hancock
Havana Motor Club
In Secret
Out of Time
Phase IV
Some Kind of Wonderful
The Aviator
The Pawnbroker
The Spirit
The Winning Season
December 3
My Boss' Daughter
December 5
The Last Black Man in San Francisco
Thursday Night Football: Cowboys @ Bears
December 6
*Clifford, Season 1A
*Inside Edge: Season 2
*The Marvelous Mrs. Maisel, Season 3
December 9
Light of My Life
December 11
Fast Color
December 12
Thursday Night Football: Jets @ Ravens
December 13
Bumblebee
*The Expanse, Season 4
December 18
The Kid
December 20
*The Aeronauts
The Wedding Year
December 21
The Kill Team
December 25
Night Hunter
December 30
Transformers: Dark of the Moon
What Men Want
Wonder Park
December 31
Man on the Moon
To be determined
*LOL: Last One Laughing, Season 2
Available for streaming on Prime Video channels
December 1
The Green Book on Showtime
December 2
A Christmas Carol on STARZ
December 6
Deep Water on PBS Masterpiece
December 8
Laurel Canyon on EPIX
Series
The L Word: Generation Q, Series premiere on Showtime
December 9
Hot in Cleveland on Comedy Central Now
Jingle All The Way on STARZ
RuPaul's Drag Race All Stars, Season 3 on MTV Hits
Show Dogs on Showtime
December 11
PGA Presidents Cup on PGA Tour Live
December 16
Saving Santa on STARZ
December 20
Daniel Tiger's Neighborhood, Season 14 on PBS Kids