What's Coming to Amazon Prime Video in February 2021? Full List of Releases
What happens when a newly divorced man, who's also recently been fired from his job, discovers that the world he's come to know and the daughter he's come to love is all just a part of a computer simulation? It's a mind-twisting plot that will unravel in Amazon Prime Video's newest original feature, Bliss, starring Owen Wilson as the down-on-his-luck Greg and Selma Hayek as the woman he initially meets as a street beggar who is actually a renowned scientist in the "real" world.
The movie, which casually includes a cameo from Bill Nye the Science Guy, arrives to the streaming platform in February. It's one of a handful of original Amazon Prime Video Titles to debut on the network next month along with the horror film The Boarding School: Las Cumbres, the action-packed thriller series Tell Me Your Secrets, romance drama The Map of Tiny Perfect Things and new episodes of Clifford the Big Red Dog for the kiddos.
Dozens of classic movies and TV shows are set to appear on Amazon Prime Video in February too. Lookout for There's Something About Mary, starring Cameron Diaz and Ben Stiller, if you need some laughs. All five seasons of One on One will also upload to the platform for those looking for family-friendly sitcoms.
Spy Next Door, The Village, the first season of the A&E Crime series I Killed My BFF—all those titles and more will may their way onto Amazon Prime Video come February.
See everything scheduled to release on the streaming network next month below. Asterisks indicate an original Amazon Prime Video title.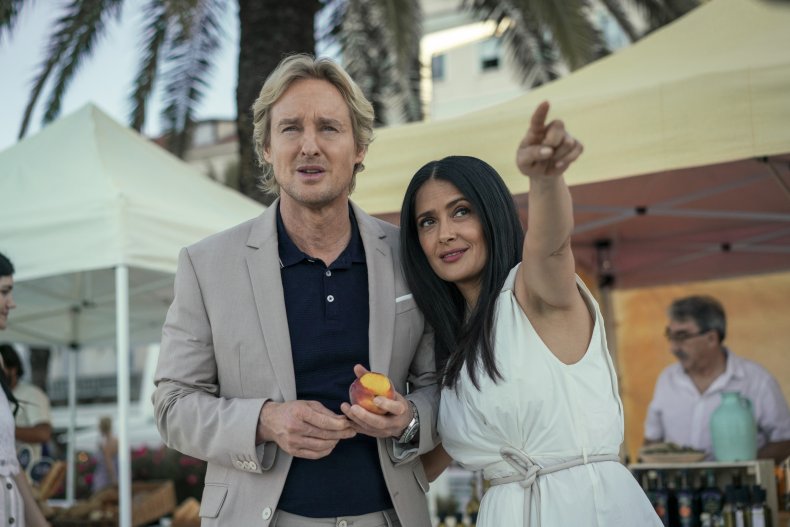 February 1
19-2, Season 1
African American Lives, Season 1
Antz
Australia
Be My Valentine
Billions, Seasons 1 through 3
Black in Latin America, Season 1
Burn Motherf**ker, Burn!
Butter and Brown, Season 1
City on a Hill, Season 1
Civil War Journal, Season 1
Coming to America
Courageous
Dazed and Confused
Down to Earth
Faster With Finnegan, Season 1
Finding the Love of Jason, Season 1
Genealogy Roadshow, Season 1
Hitsville: The Making of Motown
How She Move
I Killed My BFF, Season 1
I Married Joan, Season 1
Imagine That
Just Wright
Kiki
Love by Accident
Love by the 10th Date
Mercy Street, Season 1
Moulin Rouge
Notes on a Scandal
One on One, Seasons 1 through 5
Raiders of Ghost City, Season 1
Safe House, Season 1
Shanghai Noon
Smooch
Spy Next Door
The Game, Seasons 1 through 3
The Haunting in Connecticut
The Ides of March
The Last Appeal
The Prestige
There's Something About Mary
The Village
The White Princess, Season 1
What's New Scooby-Doo?, Season 1
Whitney: Can I Be Me
WuTang Clan: Of Mics and Men, Season 1
February 5
*Bliss
Little Coincidences (Pequeñas Coincidencias), Season 3
February 12
*Clifford the Big Red Dog
*Map of Tiny Perfect Things
February 16
Catfish
The Warrior Queen of Jhansi
February 18
Sonic the Hedgehog
February 19
*Tell Me Your Secrets, Season 1
*The Boarding School: Las Cumbres
February 26
The Informer
*Top Class: The Life and Times of the Sierra Canyon Trailblazer