What's Coming to Amazon Prime Video in July 2020? Full List of Releases
Grab your remotes—Amazon Prime Video is releasing a wave of new content in the month of July, including several new original series and films.
As the temperatures continue to rise outside so will the suspense with the Season 2 return of Amazon Prime Video's series, Hanna. Esme Creed-Miles is back as the series lead and is drawn out of hiding once again after learning that her friend Clara (Yasmin Monet Prince) has been taken by the Utrax organization. Viewers should expect a lot of action as the stealthy Hanna does whatever it takes to rescue her pal.
More thrilling adventures are expected to arrive on the streaming platform including the new original My Spy, starring Dave Bautista, and the dramatic second season of Absentia, featuring Emily Byrne. There's also Radioactive, the inspiring true story of Marie Curie—played by Rosamund Pike,—set to debut on Amazon Prime Video next month along with Jim Gaffigan's latest standup comedy special, Pale Tourist.
Of course, there will be plenty of oldies-but-goodies making their arrival on the streaming service too. If you're looking for a good laugh, Pineapple Express, featuring the hilarious duo Seth Rogan and James Franco, is set to hit Amazon Prime Video in July. Will Smith's charming movie Hitch is slated for release, as well as Nick and Norah's Infinite Playlist for those looking for something a little more romantic to binge. Ali, Anaconda, The Devil's Rejects, Panic Room and Megamind are also great films to pass the time with while continuing quarantine or enjoying a lazy summer day on the couch.
Check out the full list of releases coming to Amazon Prime Video in July below.
Asterisks indicate an Amazon Prime Video original film or TV series.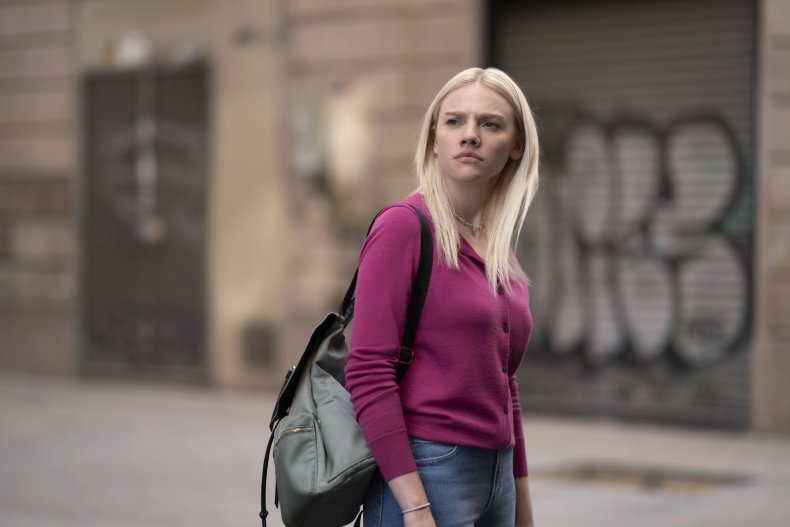 July 1
52 Pick-Up
Ali
An Eye For An Eye
Anaconda
Antiques Roadshow, Season 17
Arthur, Season 1
Bates Around the World, Season 1
Beyond the Pole, Season 1
Big Fish
Bug
Buried
Cold War
Edge Of Darkness
Flashback
Frankie Drake Mysteries, Season 1
Hidden, Season 1
Hitch
Hollowman
Instinto, Season 1
Iron Eagle IV - On The Attack
Lego City Adventures, Season 1
Lone Ranger, Season 1
Megamind
Midnight In Paris
Modus, Season 1
Nick And Norah's Infinite Playlist
Panic Room
Phase IV
Pineapple Express
Public Enemy, Season 1
Rabbit Hole
Sliver
Spanglish
Starting Out In The Evening
Suits, Season 9
The Adventures of Ozzie and Harriet, Season 1
The Bounty
The Devil's Rejects
The Eye
The Eye 2
The Forbidden Kingdom
The Inevitable Defeat Of Mister & Pete
July 3
*Hanna, Season 2
July 6
The Fosters, Seasons 1through 5
July 7
The Tourist
July 11
Vivarium
July 15
Shakuntala Devi: The Human Computer
The Weekend
July 17
*Absentia, Season 3
July 19
Marianne & Leonard: Words Of Love
July 24
*If You Give a Mouse a Cookie
*Jim Gaffigan: Pale Tourist
*Radioactive
July 27
Good Deeds
July 29
Animal Kingdom, Season 4