What's Coming to Amazon Prime Video in June 2020? Full List of Releases
A new month means new releases for Amazon Prime Video--and the streaming service is rolling out plenty of options to keep viewers entertained in June.
With dozens of classic films such as Dirty Dancing, Joyride, Spy Kids and Child's Play alongside newer titles like Knives Out and The King of Staten Island, Amazon Prime Video will also debut a few new originals.
Regular Heroes, a new documentary series highlighting essential workers during the coronavirus pandemic, is set to premiere weekly episodes on the streaming platform throughout June. Celebrities, including Alicia Keys, Kevin Hart, Nick Jonas, Kelly Rowland and more, share the stories the nurses, store clerks, teachers and numerous others who are putting their lives on the line each day to ensure people have the supplies and help they need.
Meanwhile, Gina Brillon is expected to crack sides as she offers her thought-provoking ideals on marriage and culture in her third stand-up comedy special, Gina Brillon: The Floor Is Lava.
Also due out next month along is the action thriller 7500, in which Joseph Gordon-Levitt stars as a timid pilot who faces an excruciating test of bravery when his plane is hijacked by terrorists.
And for the kiddos: new adventures of Pete the Cat will also arrive in June.
Check out all the titles coming to Amazon Prime Video in June below.
Asterisks indicate an original Amazon Prime Video title.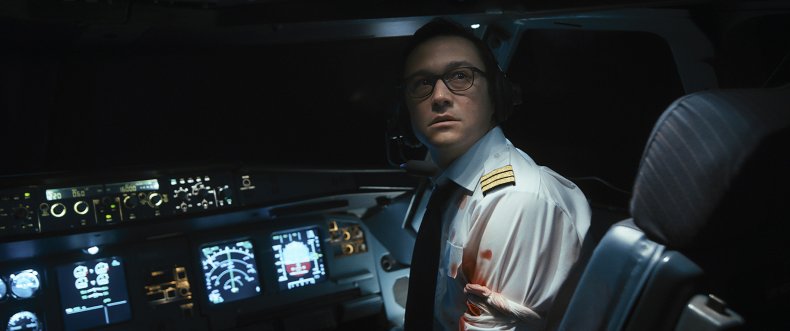 June 1
Air Warriors, Season 1
Annie Oakley, Season 1
The Black Death: The World's Most Devastating Plague
The Cookout
Dirty Dancing
Dirty Dancing: Havana Nights
Doc Martin, Season 1
Dragnet, Season 1
Fair Game
Finding Your Roots, Season 1
The Forsyte Saga, Season 1
Frankenstein And The Monster From Hell
Futureworld
Growing Up McGhee, Season 1
Grown Ups
How To Train Your Dragon
Incident At Loch Ness
Joyride
Kingpin
The L Word, Season 1
The L Word: Generation Q, Season 1
Liar, Season 1
Nate And Hayes
The Natural
Professor T, Season 1
Roadkill Garages, Season 1
The Saint, Season 1
Saints and Sinners, Season 1
Sex Drive
Shrek Forever After
Super Why, Season 1
SWV Reunited, Season 1
Trade
Wackey Races, Season 1
Work in Progress, Season 1
Wristcutters, A Love Story
You Don't Mess With The Zohan
June 3
Takers
June 5
*Gina Brillon: The Floor Is Lava
June 7
Equilibrium
June 12
Child's Play
Knives Out
June 15
The U.S. vs. John Lennon
June 18
Crawl
June 19
*7500
June 21
Life In Pieces, Seasons 1-4
June 26
*Pete the Cat, Season 2, Part 1
June 27
Guns Akimbo
June 30
Mission: Impossible - Ghost Protocol
One For The Money
Spy Kids
Spy Kids 3: Game Over
The Gallows Act II
Where The Wild Things Are