Amazon Release Schedule: What Is Coming to Amazon Prime Video in May 2021?
Amazon Prime Video has announced its schedule of new TV shows and movies for May 2021—and it includes big names such as Anne Hathaway, Morgan Freeman, Moonlight director Barry Jenkins and the singers P!nk and J Balvin.
Amazon has three original TV series debuting in May, plus two concert movies. The most anticipated show is The Underground Railroad, a big-budget adaptation of the Pulitzer prize-winning novel and Jenkins' first TV series after the success (and Oscars) of Moonlight and If Beale Street Could Talk. The other two series are Solos, in which big-name actors deliver monologues, and Panic, a thriller that mixes the themes of The Purge and The Hunger Games.
The concert films follow P!nk and J Balvin respectively as they embark on some of the biggest shows of their careers.
Amazon is also adding more classic movies to its roster in May. Prime users will be able to watch Aliens, The Sixth Sense and the James Bond movie Skyfall among many others.
What Is Coming to Amazon Prime Video in May 2021?
Amazon originals: movies
May 7 The Boy from Medellin: documentary about J Balvin as the Colombian superstar prepares for a stadium show in his hometown.
May 21 P!nk: All I Know So Far: a film following the singer on her 2019 world tour.
Amazon originals: TV series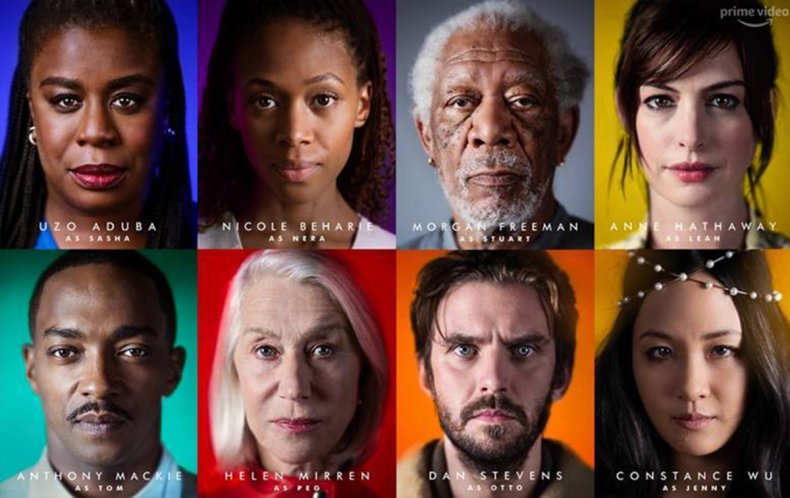 May 14 The Underground Railroad: director Barry Jenkins adapts Colson Whitehead's 2016 novel, which imagines that the titular network used by escaping slaves was a real railroad.
May 21 Solos: Morgan Freeman, Anne Hathaway and Uzo Aduba are among the actors delivering monologues in this anthology series.
May 28 Panic Season 1: thriller about Texas graduating seniors who enter a series of dangerous challenges to win a huge cash prize.
Everything else coming to Amazon Prime Video in May
May 1
Alien: Resurrection
Alien 3
Aliens
Almost Famous
Betrayed
Breach
Bound
Deuce Bigalow: Male Gigolo
Dinosaur 13
Fascination
Flight
Flightplan
Georgia Rule
Green Zone
Gunsight Ridge
Hidalgo
How Stella Got Her Groove Back
Jumping the Broom
Knowing
Leatherheads
Nanny McPhee
Nanny McPhee Returns
One Fine Day
Priest
Reign of Fire
Resident Evil: Apocalypse
Resident Evil
Rio
Sahara
Scent of a Woman
See No Evil, Hear No Evil
Shattered
The Age of Adaline
The Dalton Girls
The Da Vinci Code
The French Connection
The Green Hornet
The Haunting in Connecticut 2: Ghosts of Georgia
The Indian in the Cupboard
The Ladykillers
The Men Who Stare At Goats
The Outsider
The Secret Life of Bees
The Sixth Sense
The Sweetest Thing
The Towering Inferno
Two For The Money
Unbreakable
Vantage Point
May 5
Skyfall
May 9
Robot & Frank
May 13
Saint Maud
May 19
Red Dawn
Trumbo