Amazon Purges Nazi Products After Being Accused of Profiting From Racism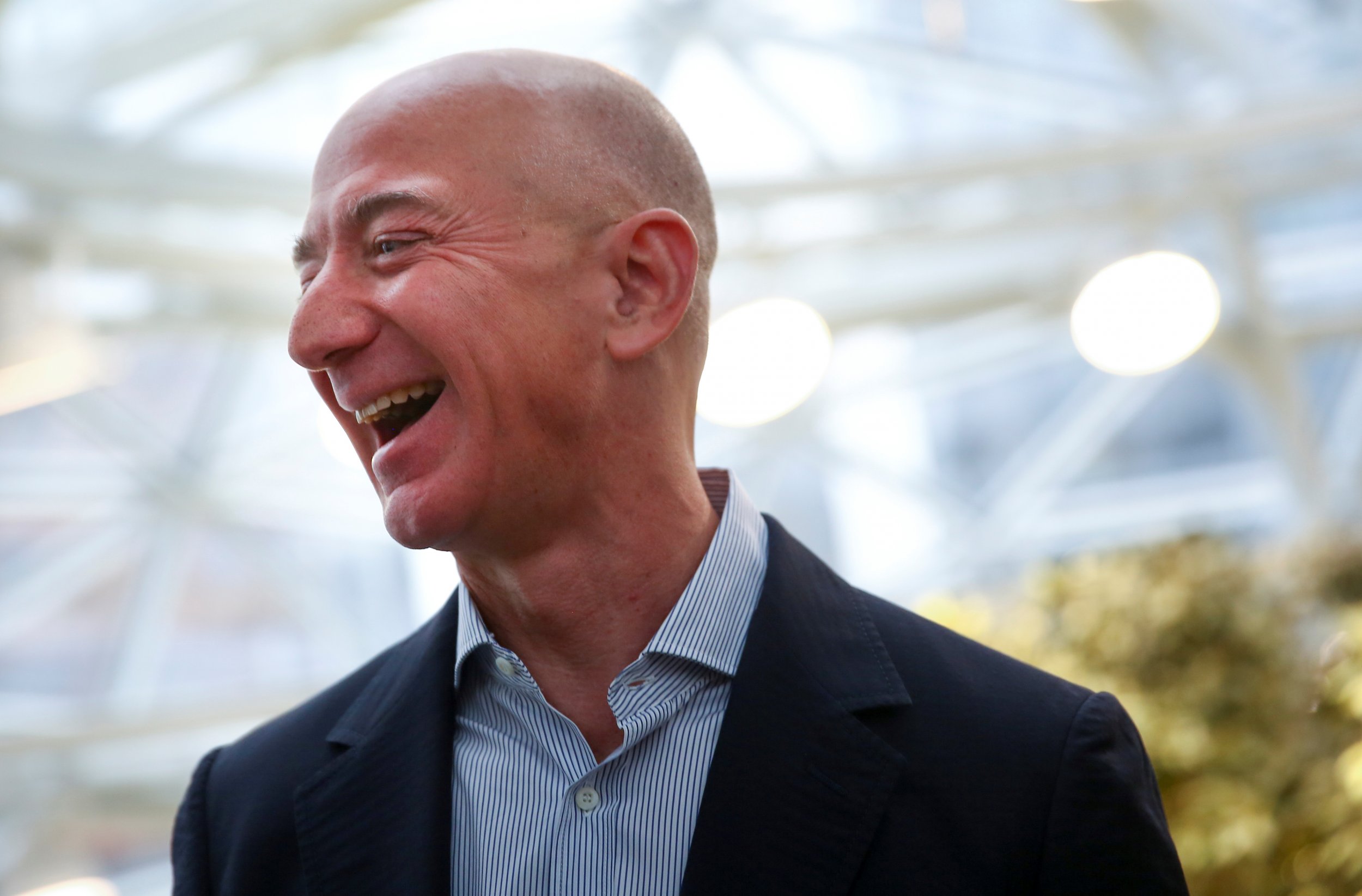 Amazon is taking steps to purge its marketplace from extremist merchandise after it emerged that products with white nationalist branding were being peddled by vendors on the site.
The website, led by billionaire Jeff Bezos, responded to a letter from Minnesota's Rep. Keith Ellison this week to confirm it had removed some products that were found to be in violation of its policies. The company informed Ellison that some third-party sellers had been blocked, but declined to release any financial information about the accounts' activities.
In July, campaigners from The Partnership for Working Families and Action Center on Race & the Economy accused Amazon of enabling hate organizations to "spread their ideas and generate resources to support their operations." It found a slew of controversial items listed for sale on the website, including baby onesies with cross-burning imagery and swastika pendants.
"Amazon enables the celebration of ideologies that promote hate and violence by allowing the sale of hate symbols and imagery on its site, including Confederate and anti-Black imagery, Nazi and fascist imagery, and [the] modern white nationalist movement," the report alleged.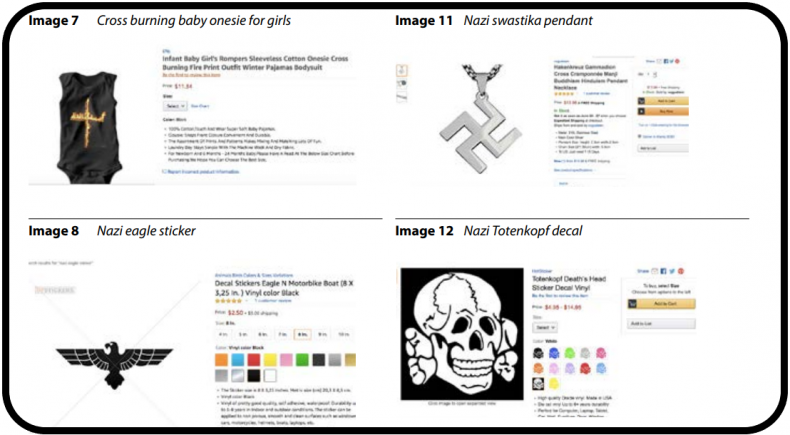 "Amazon has enabled hate organizations and ideologues to spread their ideas and generate resources to support their operations, and Amazon itself gets a cut," it continued.
In a letter to Bezos the same month, Ellison said he was "disturbed" by the findings. He noted there was "a staggering amount" of racist and hateful products for sale on Amazon, referencing the campaigners' discovery of propaganda-filled e-books and print literature. Ellison said he was "alarmed" that Amazon was able to profit from such transactions.
Brian Huseman, vice president of public policy at Amazon, wrote in his response to Ellison that the marketplace prohibits the sale of any items that "promote or glorify hatred, violence, racial, sexual, or religious intolerance or promote organizations with such views."
The executive said, "We have removed those listings, and permanently blocked the seller accounts found to be in violation of our policies. We have restricted the inventory to prevent it from being sold and are in the process of removing it from our fulfillment centers."
According to Buzzfeed, which first reported news of the letter, some flagged items could still be found on August 2. The response to Ellison was dated July 31 but received on Wednesday, it said. Amazon uses a mixture of human moderators and machine learning to police its website.
Huseman claimed that Amazon's policies sought to "maintain the trust of our customers." But none of the firm's statements contained an apology or acknowledgement of wrongdoing.
When contacted, an Amazon spokesperson told Newsweek via email, "Sellers are expected to comply with our policies, and we immediately investigate any reported violations.
"The items referenced by Representative Ellison were previously reviewed, and we removed those that violated our policies well before we received his letter."
A follow-up question to Amazon PR about the possibility of an apology went ignored.