Amazon, Put an Hourly Worker on the Board of Directors | Opinion
Workers are a vitally important part of Amazon, and yet we have no say in how the company operates. We make it possible not only for the company to be profitable, but for millions of Americans to get what they need delivered during the pandemic. Amazon needs to listen to what we have to say, because without us, it wouldn't exist. And let me tell you, the status quo isn't much of an existence for us either.
The truth is, our work has been crucial for a lot of people. We've picked and packed and expedited vital supplies, from masks and hand sanitizer to groceries and toilet paper. Customers enjoy speed and efficiency and the chance to stay home and stay healthy—but at a high price for workers.
In the warehouse today, we are reduced to pieces in a giant machine that mandates efficiency and speed. A worker is valued only for productivity. And productivity is defined by speed. So we are squeezed and measured to work faster, harder, longer.
Our lives are ruled by units per hour, time off task, productivity rate. Many of us are afraid to pause, or slow down, or even use the bathroom.
Our jobs are reduced to simple, repetitive, mindless tasks: picking or stowing or packing or running or organizing. We obey the pace of the machines, constantly rushing to keep up. It's exhausting to feel the push of the clock every minute of every hour.
We too often work shifts that we do not choose, that last far too long (10 hours or more) and that come at inconvenient times (e.g., starting at 1am).
We see what happens when we don't measure up. People are disciplined, and fired, for slipping just a bit. The goalposts keep getting moved, and you never really know where you stand.
The end result is unsustainable for workers and for the company. Each year more than a million of us are chewed up and spit out by Amazon. We believe it can be better—better for workers, for shareholders, for customers.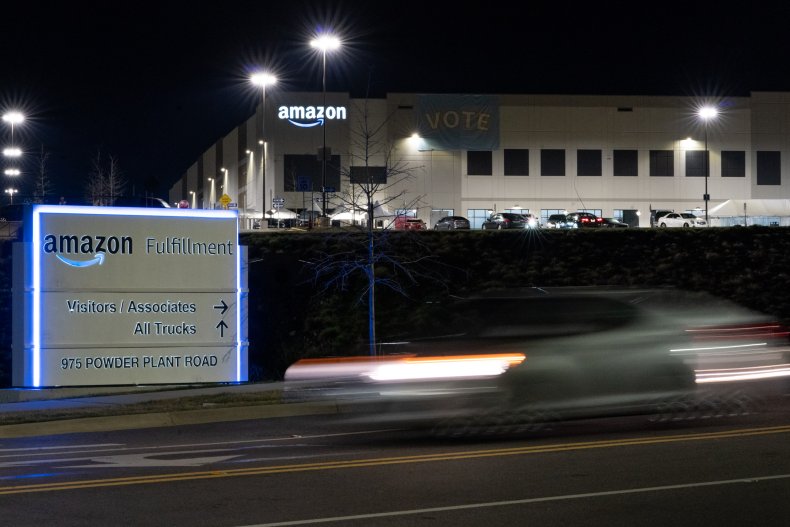 Amazon needs to address these problems. And the only way to do so is by giving workers a voice in the workplace and the boardroom.
On May 26, I'm going to speak at the Amazon annual shareholders' meeting in favor of a resolution filed by Oxfam America that would put an hourly worker like myself on the board of directors. We know what it's like on the floor in a way that the board never could. Including our voice in the conversation about how the company operates is the only way to build a real future for workers at Amazon.
We need changes in the workplace to meet our needs as the people who move this company. We are not robots, but human beings with more to offer than just limbs to move things. As people who exist not just inside warehouse walls, but also in our families and communities, with our own spirit and joy, our own skills and ideas, we need to have a say in how this company operates.
We know Amazon can afford to improve working conditions. Its profits doubled during the pandemic; Jeff Bezos' personal wealth increased by $85 billion. That's enough to give each one of the 1.3 million Amazon workers like me a $65,000 bonus—without even touching his previous fortune of $113 billion.
We bring our whole selves when we walk into work—and we have a lot to offer this company. We can make the workplace better, and the workplace can be better for us. We want Amazon to thrive, but to do so it must invest in its workers.
When I have the chance to speak directly to Jeff Bezos, I'm going to ask him, "if we're all a big family at Amazon, why not put a worker at the table where the decisions are made?" I've heard him refer to a letter he presented at the 1997 shareholders' meeting, in which he said, "To all of you: be kind, be original."
Kindness is important to me and my community on the floor. If it is important to Bezos and the shareholders, they will treat all of us with dignity and respect.
Having one of us on the Amazon board would be transformative. It would send a signal that our voices matter, and it would bring new perspectives, ideas and energy to the board itself.
Let's make the business better, together.
Jennifer Bates is an Amazon warehouse worker in Bessemer, Alabama.
The views expressed in this article are the writer's own.