Amazon Refutes Claim That It Never Offered Vaccine Distribution Help to Trump Admin
Amazon disputed accusations that it didn't offer COVID-19 vaccine distribution aid to former President Donald Trump's administration, after the company granted President Joe Biden help with that on the day of his inauguration.
According to a Fox News report published Thursday, former Trump officials claimed the e-commerce giant never extended such assistance during the Trump administration.
During an interview with Fox News on that same day, GOP South Carolina Senator Lindsey Graham claimed Amazon CEO Jeff Bezos was "friendly to the Democratic cause," and said the e-commerce giant should have shared its capacity to distribute COVID-19 vaccines with the Trump administration.
"I think what Amazon's doing is pretty disgusting if, in fact, they could have helped the Trump administration, and they chose not to because they don't like him," said Graham. "That's not a good moment for the Amazon company."
The senator added that he believed drug companies had the vaccine before the November presidential election and waited until after the election to announce it.
"I think, if there had been a Democratic president, they would have announced it before the election," said Graham.
However, in an emailed statement to Newsweek, Amazon pointed to a tweet posted Thursday afternoon, claiming they did offer help to the Trump administration.
"Actually, we didn't wait. We offered the Trump administration assistance on vaccines, built new tools for research and public health authorities, engaged Operation Warp Speed on logistics & advised on testing, and flew in PPE from China when America needed it most," said the Amazon Policy Twitter account in response to questions from Republican Colorado Congressman Ken Buck.
In another emailed statement to Newsweek, an Amazon spokesperson said the company's "interest is in helping Americans get vaccinated, full stop."
"We met with Trump's Operation Warp Speed to offer assistance on vaccine logistics and we were redirected to the states. We then wrote to all governors offering to help distribute the vaccine," the spokesperson added, noting they partnered "extensively with the Trump Administration to respond to COVID-19."
"To suggest that we waited to offer assistance for political reasons is simply wrong, Senator Graham," the spokesperson continued.
In a letter sent to President Biden on Wednesday, Amazon Worldwide Consumer CEO Dave Clark said the e-commerce giant will leverage its operations to help distribute the COVID-19 vaccine to 100 million Americans in the first 100 days of Biden's administration.
"Our scale allows us to make a meaningful impact immediately in the fight against COVID-19, and we stand ready to assist you in this effort," wrote Clark.
Amazon has faced criticism since its announcement to aid Biden's vaccine distribution, as some question where the company's loyalties lie. Despite that, Amazon has reportedly been in contact with U.S. government officials over the last nine months about the COVID-19 response.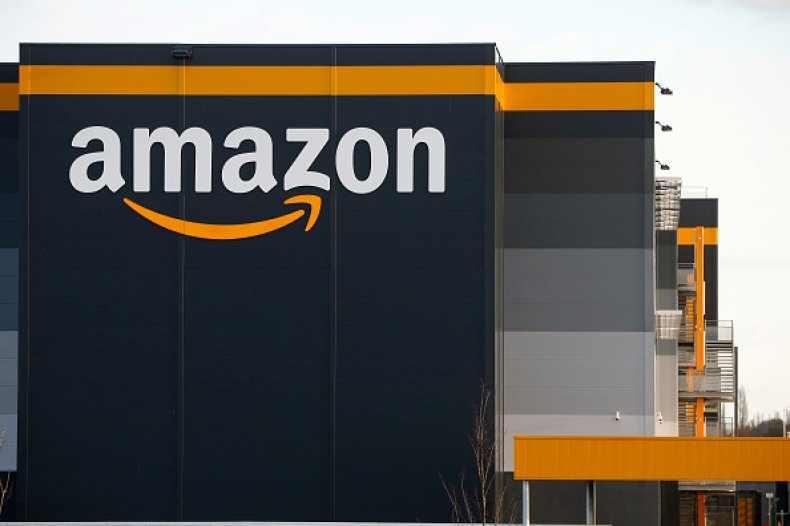 In a letter Clark sent to the Centers for Disease Control and Prevention (CDC) advisory board on December 16, he requested that the board continue to prioritize essential workers, including those who work at Amazon fulfillment centers, AWS data centers, and Whole Foods stores, in the vaccine distribution. Clark's letter, however, didn't mention offering assistance in vaccine distribution.