Amazon Removes Circumcision Kits From Website After Complaints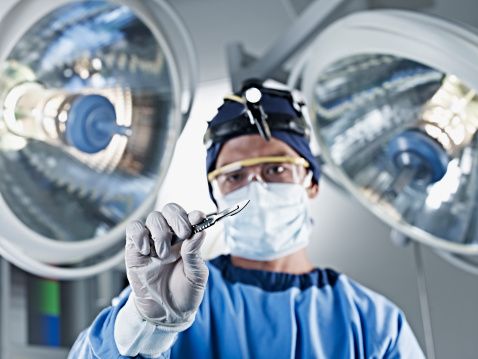 Amazon's U.K. website has removed circumcision training kits from sale after criticism by a secular organization.
The British arm of the online retail giant removed infant circumcision kits on Wednesday after receiving complaints that the kit was normalizing a risky and unsafe practice. The product included a model of a boy's genitals made from material described as "lifelike," plus scissors and scalpels, and was sold for between £365.16 ($487.66) and £456.60 ($609.93), according to The Guardian.
The website took down the kits for sale after The National Secular Society (NSS) in Britain complained that the training kit violated Amazon's standard's policy. The group expressed fear that training kits would encourage unqualified surgeons from carrying out the procedure.
"Male circumcision in the UK is...unregulated and we fear that the sale of this product may encourage unqualified practitioners to carry out unnecessary surgery on infants in non-clinical conditions, resulting in serious harm," wrote Dr. Antony Lempert, the chair of the NSS's secular medical forum.
The kits, which were available in a variety of colors, were advertised as being "made with soft, lifelike material, which is pliable, delicate, and realistic to the touch." Other accessories could be purchased separately. Similar kits are still currently for sale on Amazon's U.S. site.
"No child should be subjected to unnecessary medical surgery. The morally negligent sale of infant circumcision training kits to the public normalizes this form of abuse and risks encouraging it," Stephen Evans, the NSS chief executive, told The Guardian.
Ritual male circumcision is practiced by Jews and Muslims around the world. Advice from the British Association of Paediatric Surgeons says that circumcision is not medically necessary and if performed, should be carried out by doctors.
In the United States, nearly six out of ten newborns are circumcised, according to the U.S Centers for Disease Control and Prevention (CDC).
While many countries are against the idea of circumcision, the CDC and the American Academy of Pediatrics (AAP) have found there are benefits to circumcision that outweigh the risks, saying that it lowers a man's risk for HIV, penile cancer, and urinary tract infections.