Amazon Should Protect Workers When Closing Whole Foods Locations: Mayor
Chicago Mayor Lori Lightfoot says she's worried about workers impacted by Whole Foods' decision to close two locations in the city, one of which is in a low-income area considered a food desert.
Whole Foods confirmed to Newsweek Friday that it was closing six stores nationwide including the two in Chicago. The grocery chain said it's working to help employees at the stores land on their feet. But Lightfoot and residents are particularly concerned over the impact of the closure of the Whole Foods in a Chicago South Side neighborhood that opened six years ago and was promised to economically revitalize the area.
Lightfoot said in a statement Friday that Amazon, the parent company of Whole Foods, "must now take clear steps to protect those workers as they transition to new opportunities."
"Having been in both of those stores many times over the years, I saw first-hand how those workers gave their heart and soul to make the stores a success," Lightfoot said. "Together with both communities and local elected leaders, my administration will work to repurpose these locations in a way that continues to serve the community and support the surrounding businesses."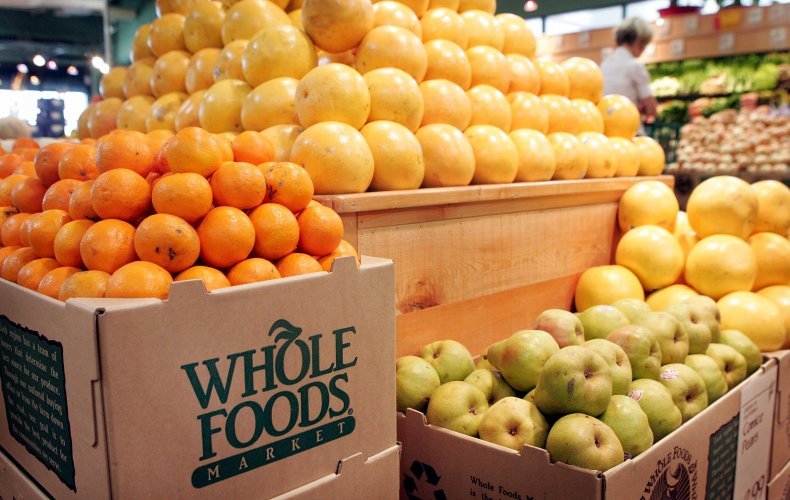 She said the city will seek to close food deserts, areas with limited access to affordable and nutritious food, often found in poor areas.
The Whole Foods in the Englewood neighborhood on the city's South Side opened in September 2016. Chicago City Council in 2014 approved $10.7 million in subsidies to a developer to help with infrastructure improvements and environmental work on a vacant city-owned property in the neighborhood where Whole Foods would set up shop.
Census figures show 40 percent of the residents living in the ZIP code that includes the Englewood neighborhood are living below the poverty line—more than double the rate for the metro area.
Then-Mayor Rahm Emanuel trumpeted the 18,000-square-foot store's opening, touting how it would create 100 jobs and include products from more than 35 suppliers while opening "doors to a new future for the Englewood community."
Asiaha Butler, CEO of the Resident Association of Greater Englewood, told ABC affiliate WLS-TV Chicago that the store's closure is "a devastating blow to our community."
"We knew this wasn't a store that was supposed to gain a lot of profit," Butler told the station. "We are in a food apartheid here and this was a corporate responsibility decision that was done."
A Whole Foods spokesperson told Newsweek in an email that the grocer will also close stores in Montgomery and Mobile, Alabama. Additionally, stores will be closed in Tarzana, California, and Brookline, Massachusetts. The other closing Chicago location is near DePaul University in the city's North Side region.
The company spokesperson added that Whole Foods expects all interested and eligible workers will find positions at other Whole Foods stores. Those who don't accept a position at another store will be offered severance, the spokesperson said.
"As we continue to position Whole Foods Market for long-term success, we regularly evaluate the performance and growth potential of each of our stores, and we have made the difficult decision to close six stores," the company said in a statement. "We are supporting impacted Team Members through this transition and expect that all interested, eligible Team Members will find positions at our other locations."
Correction 5/2/2022, 5:25 p.m. ET: This article has been updated to reflect that a developer received a subsidy from the city of Chicago and not Whole Foods.