Amazon Shouldn't Flex Over How It Treats Its Workers | Opinion
For many, Labor Day means little more than a long weekend and an extra day of relaxation. But it should also be a reminder that all too often, workers on the front lines are taken advantage of by powerful companies who still do not treat us with dignity and respect.
In 2017, I started to make deliveries for Amazon using its Flex app, which allows contractors to pick up available shifts. While I mainly made deliveries on holiday breaks in addition to my full-time job as a bus driver, Amazon became my primary source of income once schools went remote last year. Little did I know that the mobile app would put my financial well being on the line.
Flex monitored my every move, keeping a close eye on all of my deliveries through the use of sophisticated algorithms. Over time, I grew obsessed with how the app rated my delivery record—not only as a source of pride in my performance, but because it determined whether I would be able to put food on my table.
I had long believed that my performance rating was "Great." In email after email, Amazon reminded me that I was going above and beyond. But then, a day after I received an email saying I was one of the company's "best delivery partners," I was told that I had violated Flex's terms of service. While I attempted to appeal the termination and find out basic details about why I lost my job—a process that required weeks—these efforts did not bring much success. All the while, without this income I had come to depend on, I could no longer afford to pay my mortgage and had my car repossessed. I almost lost my house.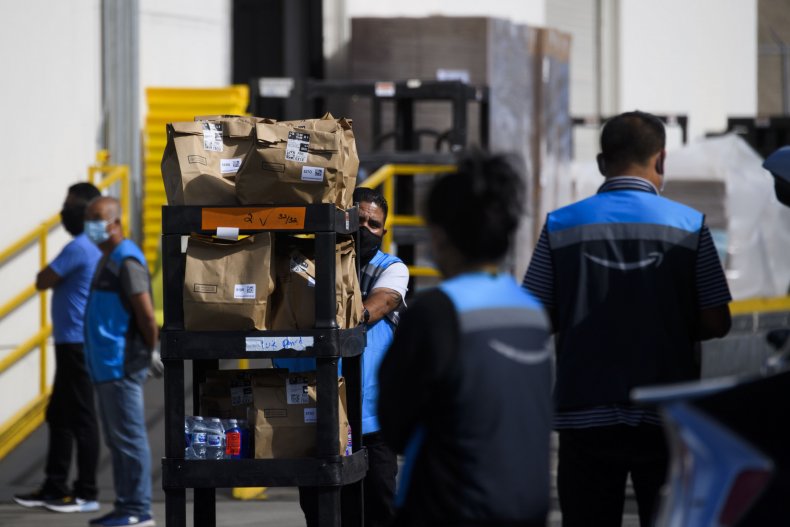 I am far from being the only Amazon delivery driver whose life was upended by the company's questionable use of these algorithms. As Amazon further expands its operations, its workers will likely pay the price. By boiling our productivity down to single data points, Amazon continues to focus more on its profits than its people. The company tries to position itself as a model employer, but the reality is very different. In fact, while Amazon promises wages as high as $25 for Flex drivers, random fluctuations in its algorithms mean drivers rarely get paid that much.
For Amazon, Flex is simply a high-tech way to recruit independent delivery drivers and avoid providing real benefits to workers as employees. These algorithms, although seemingly cost effective, often overlook the realities of what drivers face daily—whether it be a locked gate at an apartment complex or unexpected bad weather. Yet Amazon continues to impose aggressive quotas, even if it means drivers cannot find a minute in their day to use the bathroom.
And the job can be dangerous. From my first day at work, I watched as Amazon managers pushed drivers to do the impossible in order to meet tight and often unrealistic deadlines. If a shift started at 5:00 p.m., we were told that we needed to be finished by 9:00 p.m.—anything less would result in penalties. Some delivery drivers are now being pressured to shut off Mentor, an app used to monitor van speed and provide driver safety scores. It's fair to say that Amazon only likes to use data when doing so benefits its bottom line.
Amazon's treatment of its workers is worthy of intense scrutiny. Drivers should not be finding out that they lost their jobs from an automated—and often mistaken—message, especially after working hard and doing exactly what was expected of them. While automation may soon be the way of the future, that still does not give Amazon a green light to treat its workers poorly.
From Staten Island to Bessemer, Amazon workers are coming together to share how the company makes it difficult for them to get by. These workers—whether they work in the distribution center or drive a delivery van—are not mere numbers on a spreadsheet. Labor Day should serve as a stark reminder that Amazon continues to view them as such.
Neddra Lira is a former Amazon Flex driver from Arlington, Texas.
The views expressed in this article are the writer's own.