Amazon Shutting Down Connecticut Construction Site After 7th Noose Found
Work has stopped at a Windsor, Connecticut construction site intended for an Amazon facility after workers discovered seven nooses on-site.
The closure of the site could affect hundreds of jobs. Workers, investigators and the local chapter of the National Association for the Advancement of Colored People (NAACP) are discussing the significance of the nooses and how to keep workers safe henceforth.
Nooses and hanging ropes tied into loops typically signify a violent threat, especially against Black Americans who were often hung from nooses during public lynchings in the 19th and 20th centuries.
The first six nooses were discovered at the work site the week of Tuesday, April 27. On that day, the construction company supervisor told officers from the Windsor Police Department about a single hangman's noose hanging from a steel beam on the building's second floor, according to WTNH.
The noose's location had no surveillance cameras nearby. Its area was accessible by hundreds of employees from various companies, the news station reported.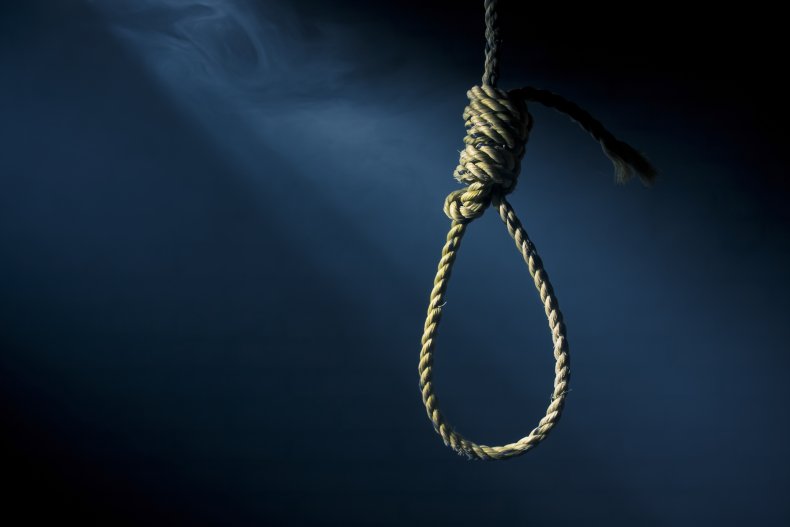 On Thursday, April 29, police found five more nooses on different floors of the construction site. Police took the nooses for testing to help identify possible suspects. Police also notified the FBI, although the federal agency is not yet investigating.
"We continue to be deeply disturbed by the incidents happening at the construction site in Windsor and have ordered its shut down until necessary security measures can be put in place," Amazon said in a statement to WTIC-TV. "Hate, racism or discrimination have no place in our society and are certainly not tolerated in any Amazon workplace—whether it be under construction like this one or fully operational."
Amazon officials met with the mayor and town manager to discuss the actions it will take to maintain worker safety at the worksite.
The worksite's general contractor, RC Andersen, has cooperated with law enforcement officials. The contractor discussed the nooses and held anti-discrimination training with all employees. RC Andersen is offering a $5,000 reward for anyone who identifies the responsible person and Amazon has contributed an extra $50,000 to the reward, WFSB reported.
The Connecticut NAACP State Conference and Greater Hartford NAACP expressed outrage about the nooses. The groups have asked for Amazon to do more to ensure worker safety.
"These forms of hate crimes have had a detrimental stain on the current state of America's reality and for them to hit so close to home and with such consistency, shows a robust disrespect for the not only human decency but also for our ancestors who lost their lives due to the hate represented within the knots in those ropes," the statement said.
Newsweek contacted Amazon for comment.