Jeff Bezos Named Richest Man in History as Amazon Workers Strike Over Pay and Conditions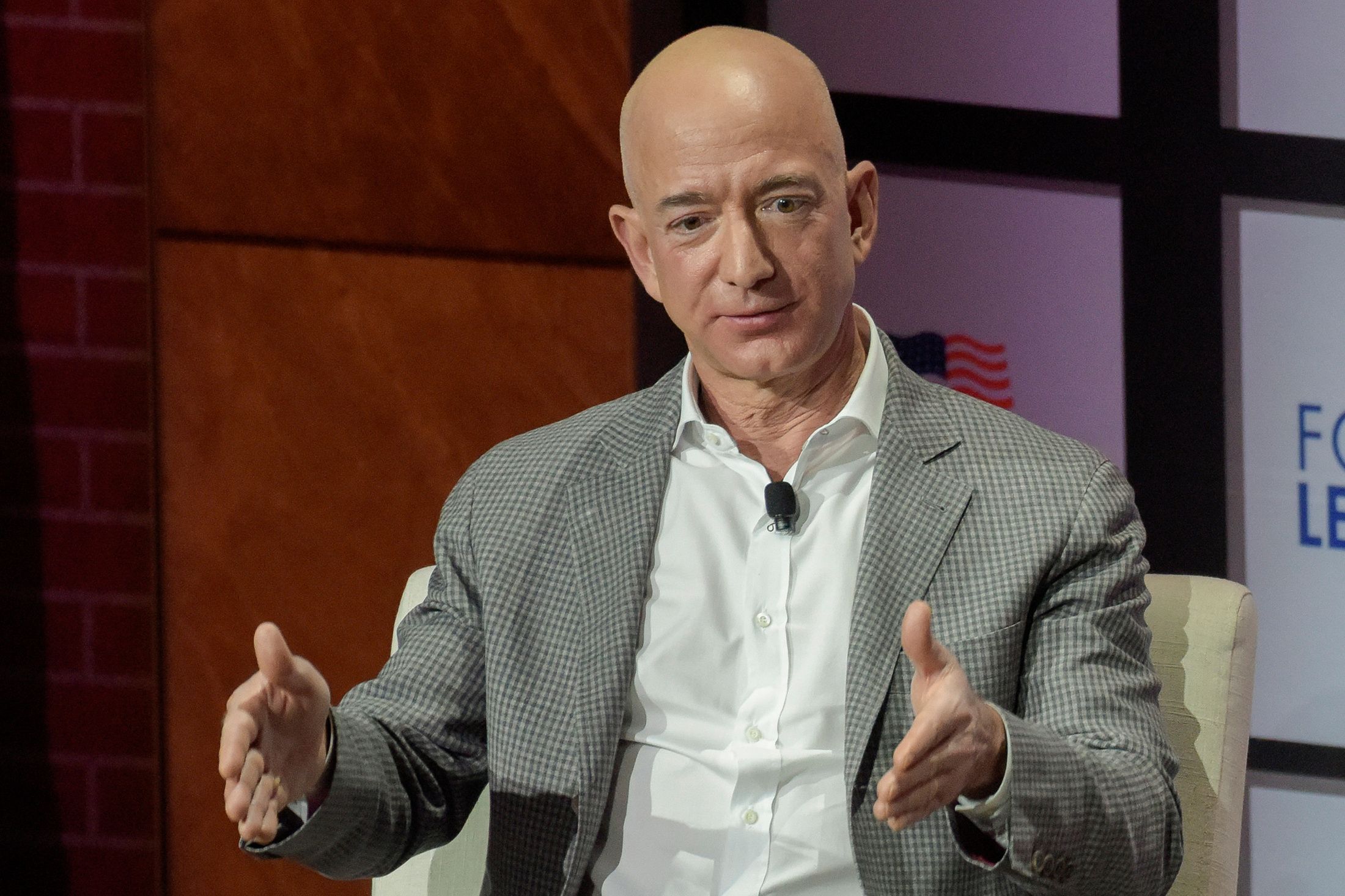 Just as Amazon CEO Jeff Bezos was named the richest person in modern history, Amazon workers across Europe have gone out on strike to protest pay and work conditions.
Warehouse workers in Germany, Spain and Poland are protesting against workplace health hazards, and being required to work more hours without getting bonuses.
More than 1,800 workers in Spain walked off the job on Monday in an action that will continue until Wednesday. Thousands of workers from warehouses in Germany will go out on strike on Tuesday, while workers in Poland will work only the minimum, which may cause a slowdown.
The industrial action coincides with Prime Day, which offers special deals to Amazon customers over 36 hours. It also comes as Bezos's worth rose to $152 billion, according to the Bloomberg Billionaires Index.
This is more than the inflation-adjusted amount of $149 billion Microsoft founder Bill Gates hit in 1999 and makes Bezos richer than anyone since the first wealth ranking was published in 1982.
His net worth this year has gone up $52 billion, more than the annual GDP of more than 100 countries, including Lebanon, Macau and Slovenia. The increase this year alone is more than the entire worth of Asia's richest person, Jack Ma, chairman of Alibaba Group Holding Ltd.
Michael Cole, CEO of Cresset Family Office, told Bloomberg: "It's hard to even put it in perspective. It's such a staggering number."
Prime Day has been beset by technical glitches with its website crashing, as well as the labor action.
Stefanie Nutzenberger from German labor union Verdi said in a statement on its website: "The message is clear, while the online giant gets rich, it is saving money on the health of its workers."
There has been repeated criticism of Amazon's working conditions. Warehouse workers walked out in Germany and Italy Black Friday last year, complaining of difficult conditions and reports that some staff were injured on the job and collapsed from exhaustion.
The National Council for Occupational Safety and Health named Amazon as one of the most dangerous places to work in the United States.
In a statement to Reuters, Amazon said that the workers' actions would not affect its Prime Day sales, which were expected to generate $3.4 billion. The e-commerce giant said that its pay and benefits were competitive, with workers earning $14.31 an hour or more after two years.
An Amazon spokesperson told Engadget: "Amazon is proud to have created over 130,000 new jobs in the last year alone.
"One of the reasons we've been able to attract so many people to join us is that our number one priority is to ensure a positive and safe working environment."