Despite Setting New Records, Amazon's Stock Tumbles Following Latest Earnings Call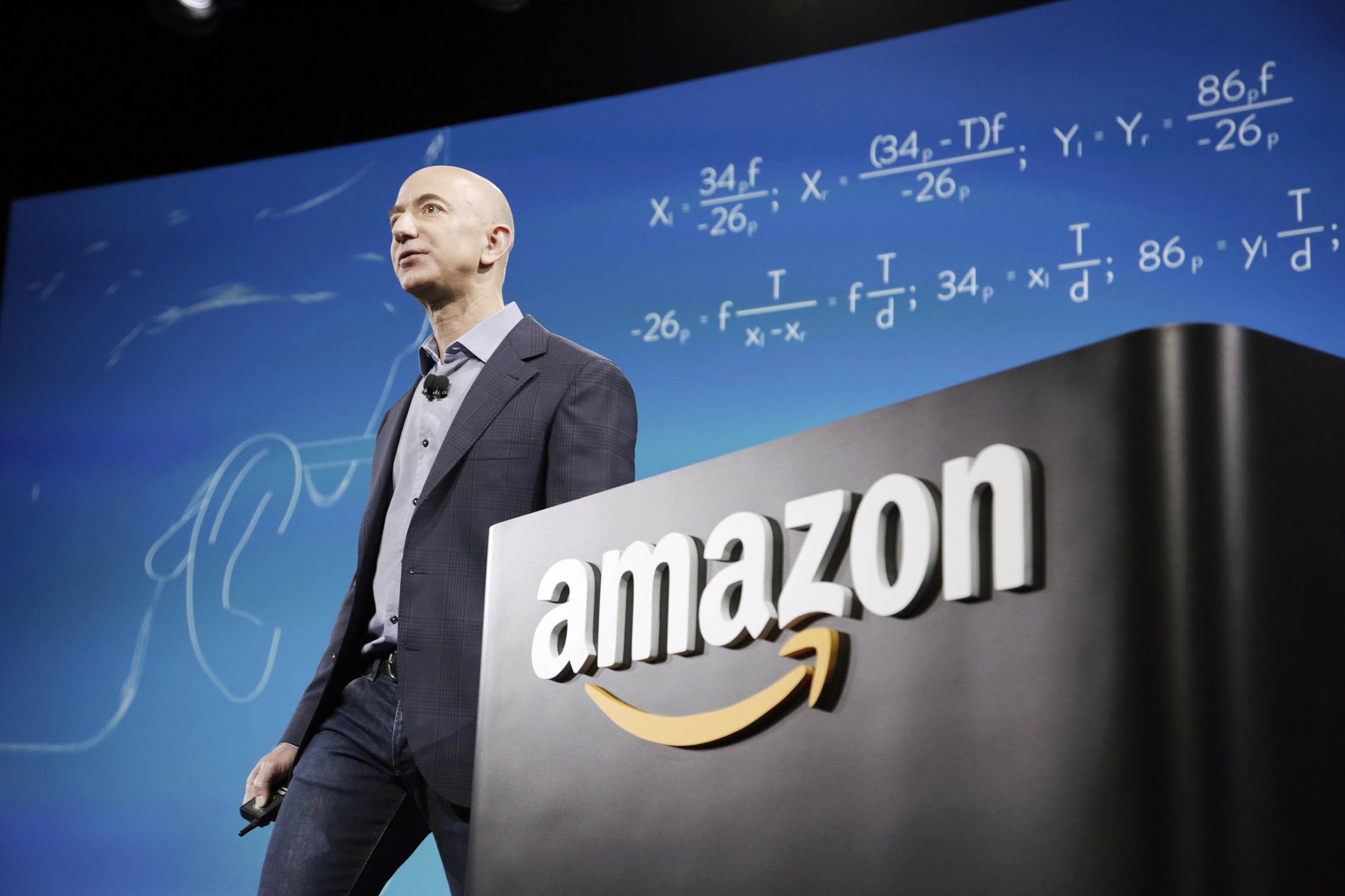 Despite Amazon setting a record-setting profit this past quarter, Wall Street remained unimpressed.
Amazon announced on Thursday in its earnings that it recorded a $482 million profit in the fourth quarter of 2015—more money than it did in every combined quarter since the third quarter of 2011. It was a profit about equal to $1 per share, which was 56 cents lower than what Wall Street expected from Amazon this quarter.
The Seattle-based online retail giant finished the quarter with a $35.7 billion in revenues, up 22 percent from $29.33 billion from the fourth quarter of 2014. But revenues, too, fell short of Wall Street expectations of $35.95 billion.
The highs and lows of Amazon's earnings call took the company stock in a topsy-turvy rollercoaster ride. Before tradings closed in New York, Amazon's shares surged up 9 percent in the hours leading up to the quarterly report, buoyed by the optimism from Facebook's spectacular showing on Wednesday. But as soon as the report came out, the share crashed back down by more than 14 percent.
Nonetheless, Amazon's stock is still in great shape considering its past reputation as a company who could not stay in the black. Compared to a year ago, Amazon's stock prices have doubled and current stands at $635.35.
Amazon Web Services (AWS), the cloud computing platform subsidiary, was both a huge portion of Amazon's profit-generating success and the source of Wall Street's overeager optimism. AWS made $2.4 billion in revenue this quarter, growing 69 percent from last year.