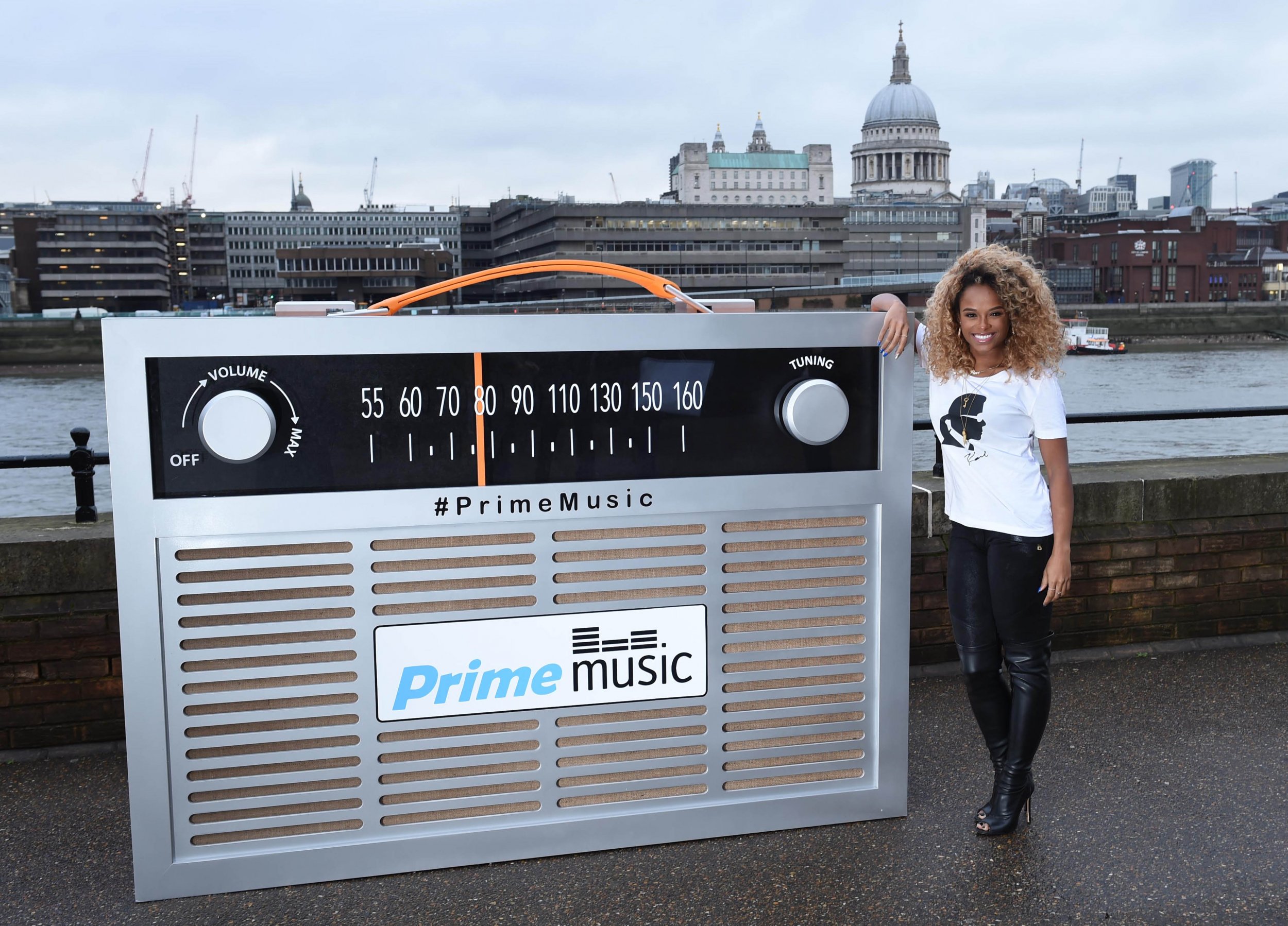 Amazon is amping up its music streaming efforts to rival Apple and Spotify. The online retailer launched Amazon Music Unlimited in the U.S. Wednesday, allowing users access to "tens of millions of songs and thousands of hand-curated playlists and personalized stations," all of which can be operated using Amazon's Alexa voice control software.
The service, which will roll out in the U.K., Austria and Germany later in 2016, begins at $7.99 per month for existing Amazon Prime subscribers or $9.99 per month for non-subscribers—putting it in line with monthly subscriptions for Apple Music and Spotify Premium. A special $3.99 subscription is also available to those who purchase Amazon's newly launched Echo speakers.
Amazon already offers its Prime subscribers access to its Prime Music service which hosts an estimated two million songs at no extra cost. But the new premium service boasts a greater music library of latest releases and curated content akin to Apple and Spotify.
One of Amazon Music Unlimited's key selling points is the ability to use Alexa to play music on the Echo speakers. Amazon said Alexa would incorporate "intuitive new Alexa voice controls" that can play a song or playlist using commands such as "Alexa, play Sia."
The updated software will also guess songs if a user is unable to remember the name or artiste, but remembers the lyrics. "Have words to a song stuck in your head but can't remember the name of the song? All you have to do is say a few words and Alexa will play the song. For example, just ask, 'Alexa, play the song that goes, "I was doing just fine before I met you,"' and Alexa will play, 'Closer' by The Chainsmokers," stated Amazon.
"Amazon Music Unlimited brings real value to the millions of people who are already Prime members, with a choice of subscribing for only $7.99 a month or even $79 per year. Plus, customers are going to love Amazon Music's all-new app for iOS, Android and desktop," declared Amazon founder Jeff Bezos.
He added: "And if you want a sense of the future of voice-controlled music, go ahead and ask Alexa for a free Music Unlimited trial, and play around on your Echo. If you don't know the name of a song but know a few lyrics, if you want to hear songs from a specific decade, or even if you're looking for music to match your mood, just ask."
Artiste interaction
Amazon also appears to be emulating the close artiste relationships fostered by Apple and Tidal.
At launch, Amazon has partnered with artistes including OneRepublic, Norah Jones, Jason Aldean, Lindsey Stirling and The Chainsmokers for its new Side-by-Sides companion feature for Alexa.
By using a voice command such as, "Alexa, play Side-by-Side with OneRepublic," users will hear the band's frontman Ryan Tedder providing commentary on each of the songs from the band's recently released fourth studio album Oh My My.
Apple enjoyed great success earlier this year by partnering with Drake to stream the rapper's latest album Views exclusively to Apple Music subscribers. Tidal, meanwhile, saw a boost when it had exclusivity over Beyoncé's latest album Lemonade in April.
Crowded market
This latest entry into an already crowded music streaming industry could further threaten independent companies like Berlin-based SoundCloud, who are reportedly in talks to be taken over by Spotify.
In September, the Financial Times reported Spotify, which is also independently owned, was considering a merger in response to increased competition from the likes of tech giants Apple and Amazon.
Niklas Zennstrom, co-founder of Skype and defunct streaming service Rdio, told the FT: "The big question for the streaming market is whether you can be a standalone company in a category when you have companies like Amazon and Apple looking at music as a loss leader, just to sell more iPhones or Echo speakers."
Spotify remains the market leader in terms of music subscribers—it has 40 million paid memberships, while Apple has 17 million.
As of August, Amazon reportedly had 63 million Prime subscribers, although it is unknown how many of those use its Prime Music platform.