Amazon U.K. Refunds Hoverboard Owners, Asks Them to Throw Out Hoverboards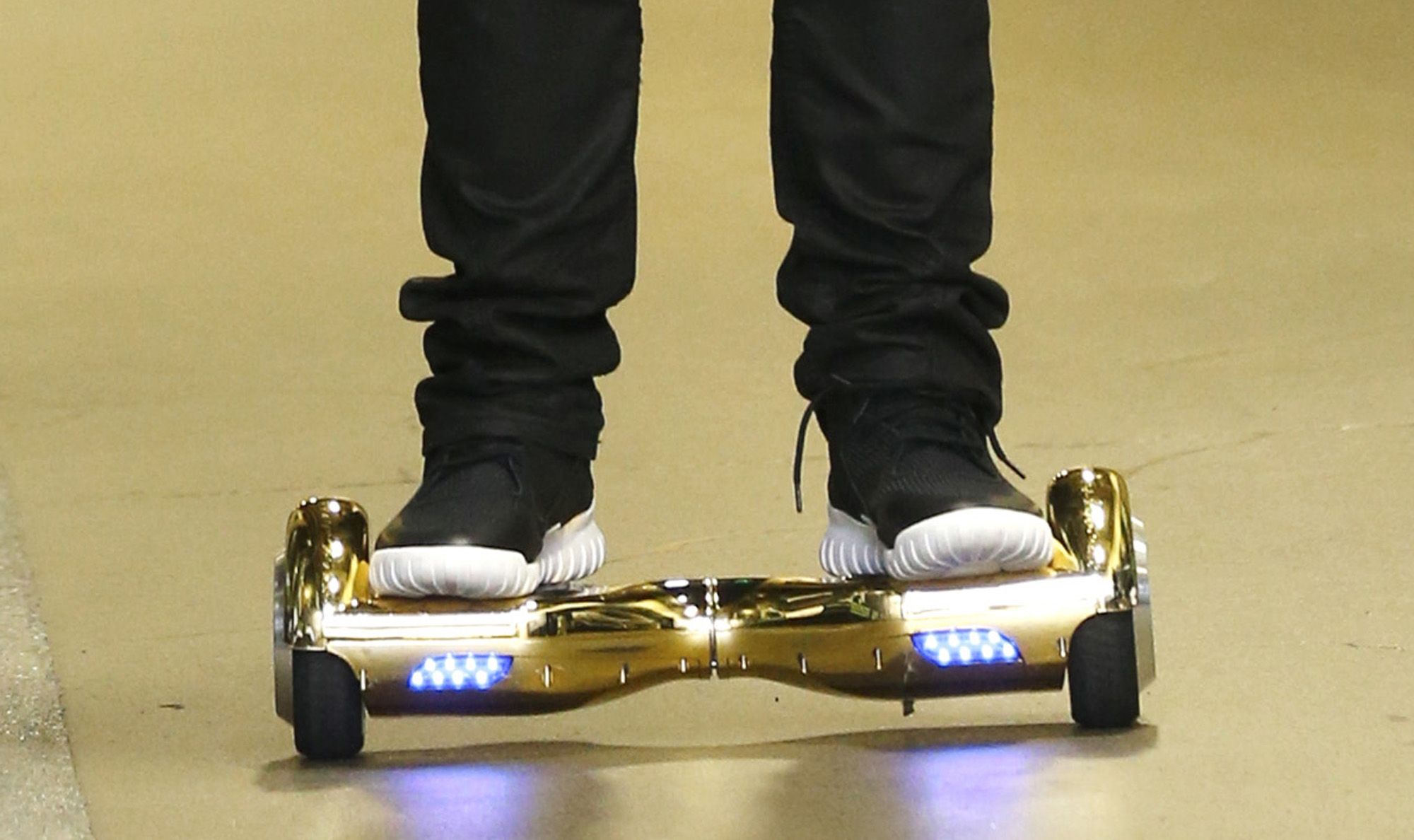 Days after pulling hoverboards from its digital shelves, Amazon in the United Kingdom is offering refunds to customers while advising them to throw away the hoverboards over safety concerns.
Earlier this week, Amazon pulled nearly all its hoverboard models for sale in both the United States and the United Kingdom after increasing reports of the two-wheeled electric scooters catching fire or exploding. According to Swagway, whose hoverboards have re-entered Amazon's listings, 97 percent of hoverboards were initially pulled on Monday.
While currently investigating the safety of the hoverboards, Amazon has not made it clear when or if the remaining pulled hoverboards will be back on its marketplace.
For months, the United Kingdom has been the most aggressive country in regulating the new hoverboards being imported mainly from China, banning them from pavements and roads and confiscating thousands at its seaports and airports. In the United States, there have 12 explosions and fires in 10 states, according to the United States Consumer Product Safety Commission (CPSC).
The root cause of the fires and explosions seems to lie in faulty lithium-ion batteries. "It looks like there might be overcharging, too many batteries stacked together in ways that lithium-ion batteries are not meant to be stacked," CPSC Chairman Elliot Kaye told The New York Times.
In an email to its consumers shown by the British newspaper the Telegraph, Amazon U.K. has alerted hoverboard owners that their purchased hoverboards are "unsafe for use as this product is supplied with a non-compliant U.K. plug." Amazon U.K. also requested the hoverboards be properly recycled and notified that it has put in a full refund request on behalf of the customers.
It is unclear if Amazon in the United States and in other countries which sold hoverboards will take similar action in refunding owners. Newsweek has reached out to Amazon for comment and will update the article when we hear back.