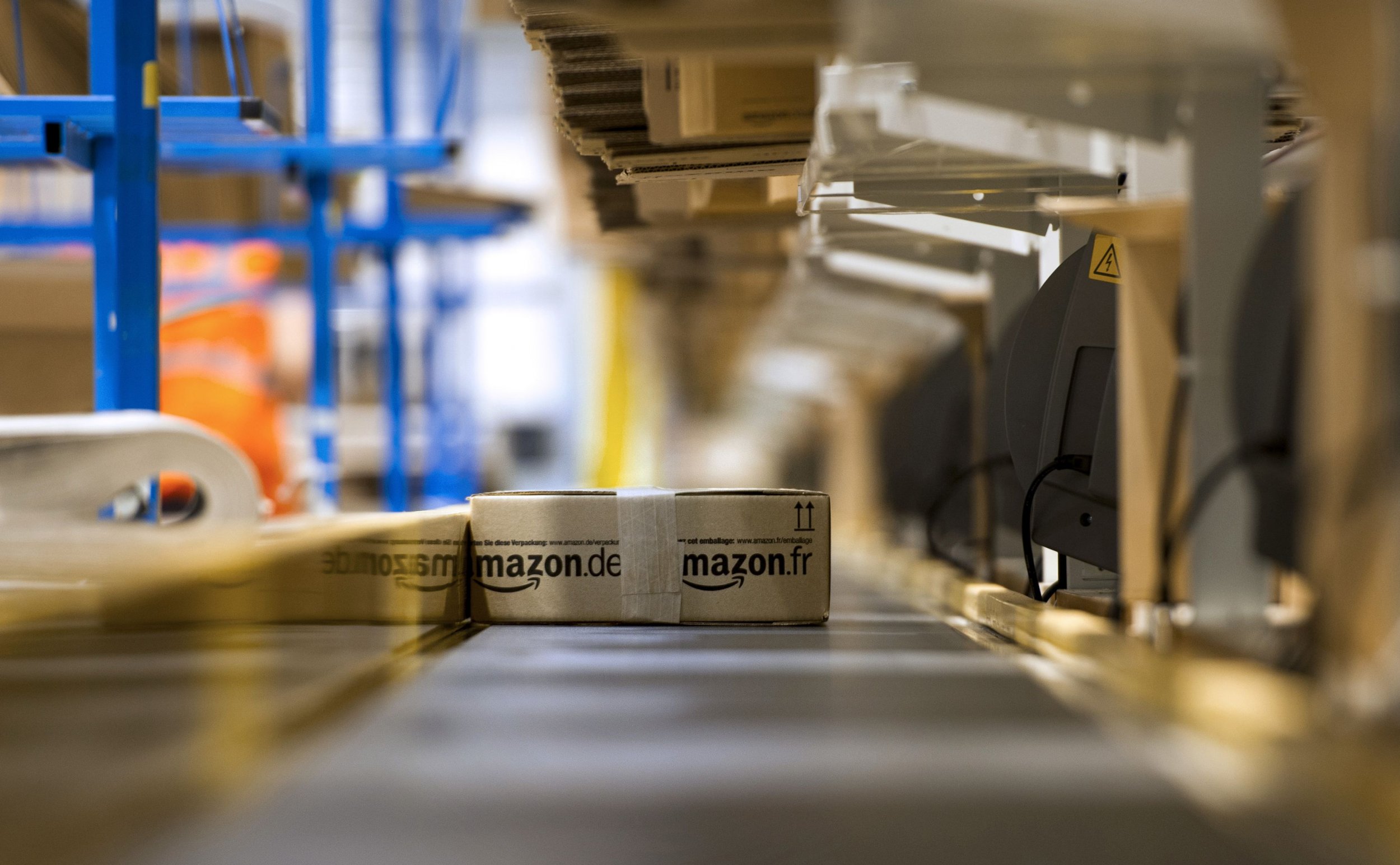 UPDATE 11:36 a.m. EST–Nalbone told Newsweek that 54 workers on the third floor of the warehouse reported having difficulty breathing and a burning sensation in their eyes and throat.
As of 11:00 a.m. EST, 25 workers were transported to five local hospitals and one worker was in critical condition. Another 30 people were treated at the scene but did not require further medical attention.
Rachel Lightly, a regional public relations manager for Amazon, called the safety of employees a "top priority." As a result of the fumes dispensed by the aerosol can, employees in the affected area were relocated. Lightly also expressed the company's gratitude for the swift response of local responders.
Original story:
Employees at an Amazon warehouse in New Jersey were taken to the hospital on Wednesday morning after they experienced trouble breathing and burning in their throats and eyes.
The Robbinsville Fire Department shared on Twitter that first responders were at the Amazon warehouse on New Canton Way in Robbinsville, New Jersey, around 9:05 a.m. EST on Wednesday. First responders were dispatched to investigate "fumes" that caused several employees to complain of feeling ill.
At the time, emergency medical technicians were triaging multiple patients and seven ambulances and a medic were assigned to the scene.
Robbinsville spokesman John Nalbone told NJ.com that 17 people were taken to the hospital for treatment. The fumes were caused by the discharge of an aerosol can, initially believed to be bear repellent, according to NJ.com. The can reportedly fell off a shelf and accidentally discharged.
Robert Wood Johnson Hospital in New Brunswick, New Jersey, confirmed to WNBC that it was treating nine patients. One of those patients had to be intubated and was put in the intensive care unit (ICU).
Nalbone told NJ.com that the fumes were confined to the third floors in the south end of the warehouse and the entire building has not been completely evacuated.
This is a developing story and will be updated as more information becomes available.