Note: This article contains spoilers for the finale of Amazon Prime Video's Wilderness, based on the book by B. E. Jones.

If you've already managed to binge-watch all six episodes of Amazon Prime Video's twisty new thriller Wilderness, you're likely still digesting the shock ending (and trying to get the ear-worm theme song, Taylor Swift's Look What You Made Me Do out of your head).
Although cheating husband Will (Oliver Jackson-Cohen), is the one who ends up behind bars after being framed for the murder of his mistress, Cara (Ashley Benson), by his wife, Liv (Jenna Coleman), director So Yong Kim told Newsweek there's no clear "villain" of Wilderness, by design — from a certain perspective, every character's choices can be understandable, if not necessarily justifiable.
"In many ways, Wilderness is a humanistic story," Kim told Newsweek. "There are certain elements that are very universal and layers of emotions; it's never one-sided."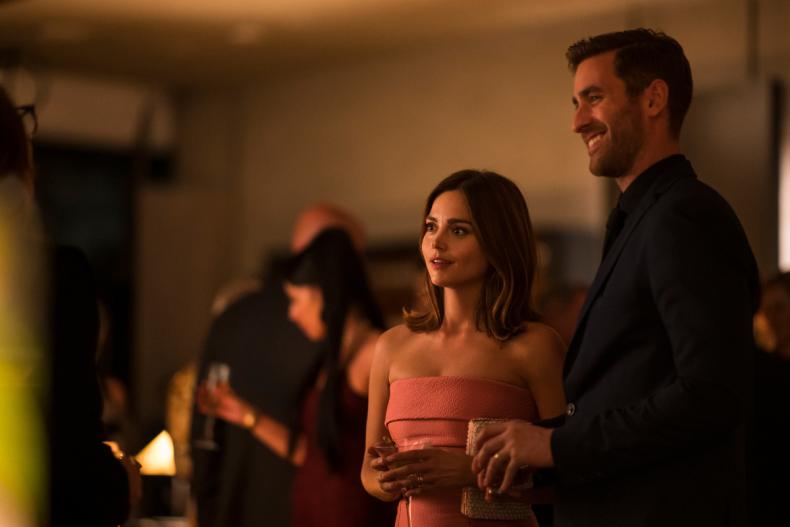 Despite making it obvious that Will was in the wrong for stepping out on wife Liv, Kim also wanted him to be a sympathetic character.
"I think he is a broken character, a broken person, like many of us," she said. "We patch ourselves back together, to try to be whole again.
"He can't let go of his perception of his wife, the roles he has to play, the role she brings to the relationship. He has a hard time letting that go."
Although this dedication to societal norms is dialed up to the extreme for the show, Kim believes Will's behavior is relatable.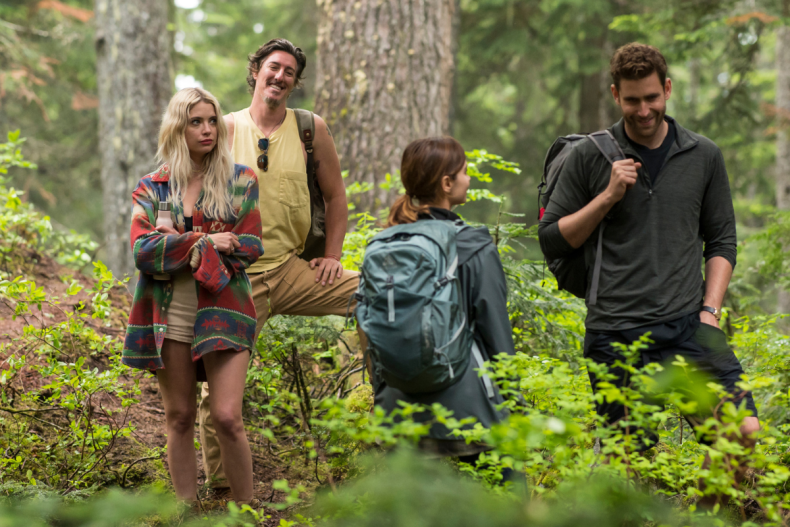 "We cling to so many beliefs about ourselves and others that are not sound," she said. "But I think when you're in that downwards spiral [of a] toxic relationship, you cling to that to your own detriment."
Still, it can be hard to empathize with Will, particularly when he attempts to blackmail Liv into staying with him to maintain the facade of their perfect marriage after she kills Cara's partner, Garth (Eric Balfour), in self-defense.
"I didn't want to have to do this," he tells her. "I'll say it wasn't self-defense. I'll say you meant to kill him."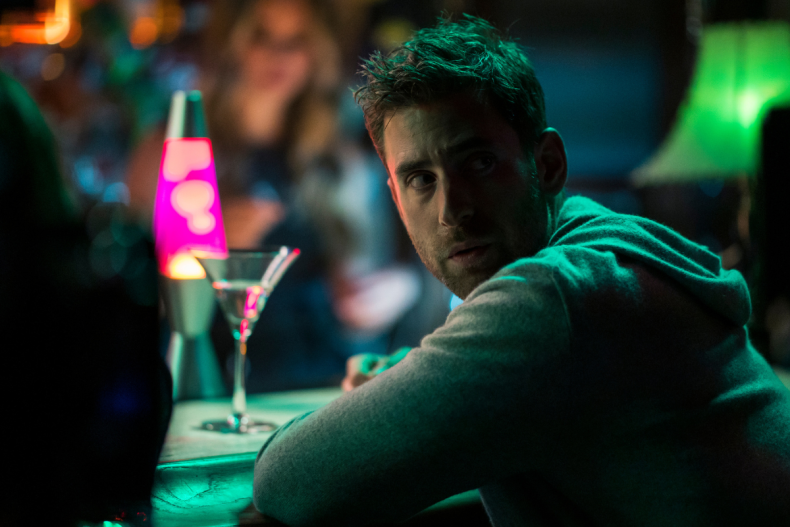 Despite Will's bad behavior, it's common for "the other woman" to be blamed for an unfaithful husband's cheating in pop culture, but Kim said she and scriptwriter Marnie Dickens worked hard not to demonize Will's mistress, Cara, played by Ashley Benson.
"From the very beginning, Marnie was very adamant about that," Kim said. "She wanted to avoid villainizing 'the other woman.'"
Kim and Dickens worked together with the cast to "bring empathy and compassion" to Cara's journey, with scenes that showed her and Liv finding common ground over the restrictive roles women are often expected to play in relationships. At one point, Liv tells Cara, "You're not an object," showing her empathy despite knowing that Cara has been sleeping with her husband.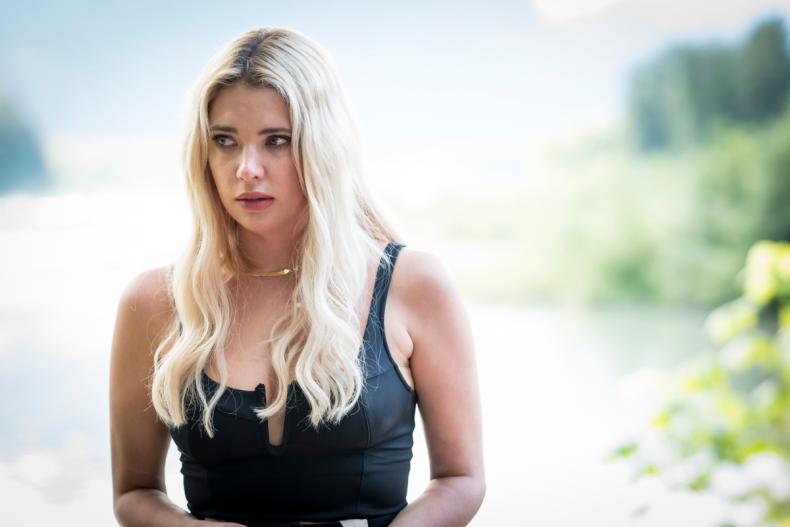 "Ashley Benson is a lovely, lovely person, and the way we all worked together through that with Jenna and Ashley was collaborative," Kim said. "I think that was important."
Although Liv is the character who ultimately kills Cara and Garth — Cara because Liv mistook her for Will in a torrential storm, due to the fact that Cara was wearing his bright red raincoat, and Garth because he attempted to choke Liv after showing up to her and Will's home to threaten her — it was the personal connection that Kim felt with Liv that drew her to the project.
"She's constantly underestimated by her husband and everyone around her," Kim said. "So she uses that to empower herself. It gives her agency."
Eventually, Liv sends footage of Will and Cara having sex to the police, clueing them in about the affair and making him a suspect in the murders. Will gets arrested, ending the series in jail while Liv walks away scot-free (at least, for now), no longer willing to be a victim or to ignore her own desires for the sake of her husband's career.
In the show's final scenes, after finishing her book and reclaiming her narrative, Liv revisits the site of Cara's death, finding herself infuriated by the dismissive attitude of a hiker who calls Cara a "silly girl" for seemingly falling to her death.
"Would have to be her fault, wouldn't it?" Liv challenges him. "Of course she was asking for trouble, haven't we always been?" She asks him to consider where this road leads, when a woman is pushed to the end of her tether.
"We become the thing to be scared of," she says, staring him down. "We become the f***ing wolves." Look what you made me do, indeed.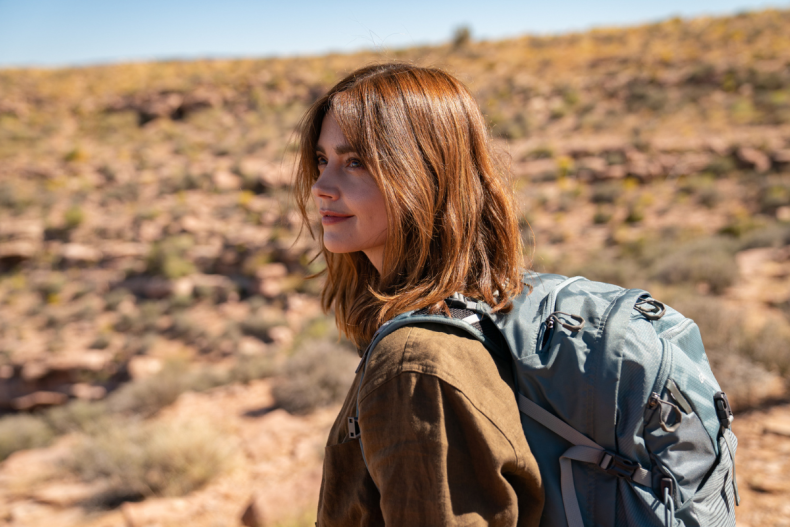 That's a lesson that Will learned the hard way, after threatening Liv to try and control her. But could Will have prevented his fate behind bars had he not tried to blackmail Liv?
"It's debatable," Kim said. "The wonderful thing about this story and the overall journey [is] that it's six episodes of this wild, crazy ride. The audience could completely debate like, 'should he have done that?' Or 'girl, don't do that.' Constantly shouting at the characters."
What did you think of Prime Video's Wilderness? Would you like to see a Season 2? Weigh in below.