Amazon Will Remove Washington Redskins Merchandise Within 48 Hours
Following other retail giants and sponsors, Amazon has decided to pull Washington Redskins merchandise from its website. The move follows Walmart, Nike and other big retailers removing Redskins merchandise as the NFL team continues getting pressured to change its nickname that many call offensive to Native Americans.
Amazon notified sellers of its intentions, and those sellers have 48 hours to review any merchandise such as t-shirts, sweatshirts, jerseys and jewelry that have been flagged by the online giant.
"With the announcement from the Washington team and the NFL, we are removing products with the team's name and logo from our stores," the notice to sellers stated, according to a CNBC report. "Failure to properly close or delete all restricted product listings from your inventory may result in deactivation."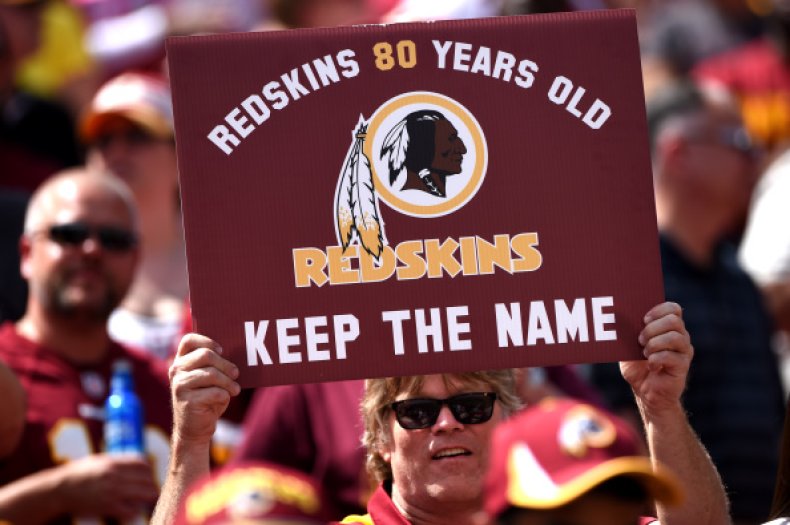 It's been a rather whirlwind week and a half for the NFL franchise that has been around since 1932. Last week, a group of 87 investors and shareholders wrote letters to three of the team's top sponsors—FedEx, Nike and Pepsi—urging them to pull sponsorship dollars unless the team changed its name.
On Thursday (July 2), FedEx demanded the team change its name from Redskins. That's largely important because FedEx holds the naming rights to the team's stadium, and the company could pull it sponsorship worth many millions of dollars if the team doesn't comply. The deal over the years was worth $205 million, and it is set to expire in 2025.
"We have communicated to the team in Washington our request that they change the team name," FedEx said in a statement.
A few hours after that, Nike pulled all Washington Redskins merchandise from its website. Nike still carries gear from all other 31 teams in the NFL.
Walmart, Dick's Sporting Goods and Target have also stopped Redskins merchandise and gear.
PepsiCo announced it has been in discussions about the name change.
"We have been in conversations with the NFL and Washington management for a few weeks about this issue," PepsiCo said in a statement on July 3. "We believe it is time for a change. We are pleased to see the steps the team announced today and we look forward to continued partnership."
The Redskins announced last week that it is reviewing its name, after the sponsors began putting pressure on the team. Meanwhile, three minority co-owners said last week that they are looking into selling their shares of the team.
The three minority owners in the team—Robert Rothman, Dwight Schar and Frederick W. Smith—hold a collective 40 percent ownership, and they have reportedly hired an investment firm to help them sell their shares of the club.
Daniel Snyder owns the majority of the team, and the other three co-owners are "not happy being a partner." The Washington Redskins are worth about $3.4 billion, according to Forbes' latest calculations. That ranks seventh in the National Football League.
Snyder in 2013 said he would never change the team's name.