Amazon Rehires Employee Who Was Fired for Missing 1-Hour of Work to Visit Dying Relative
An Amazon warehouse employee in Sacramento, California, has got her job back after she was allegedly fired after missing work to visit a dying family member in hospital.
The worker, named only has Sandra, was reportedly let go for exceeding her allowed unpaid time-off by one hour when her mother-in-law died.
She said she was allowed to leave work early to visit her mother-in-law at a bedside vigil. However, when she returned to request bereavement leave following her family member's death, she was informed she had already gone over her unpaid leave for the year by one hour and was let go.
Part-time Amazon workers are only allowed 10 unpaid days off a year, regardless of the reason.
"I felt like I was in The Twilight Zone," Sandra told The Verge. "I'm dealing with a death in my family, and I'm going to lose my job over one hour?"
The decision sparked outrage at Amazon's delivery center in Sacramento, with the Amazonians United, Sacramento (AUS) group set up soon after. The workers also delivered a letter demanding Sandra be rehired and all workers be given paid time off.
"While Amazon is a trillion dollar company run by the richest man in the world, permanent part-time employees working 8 hour shifts are only allowed 10 days off a year for any reason," the letter said. "This means that every day we use [unpaid time off] for family emergencies, sickness, or vacation, we are one step closer to termination."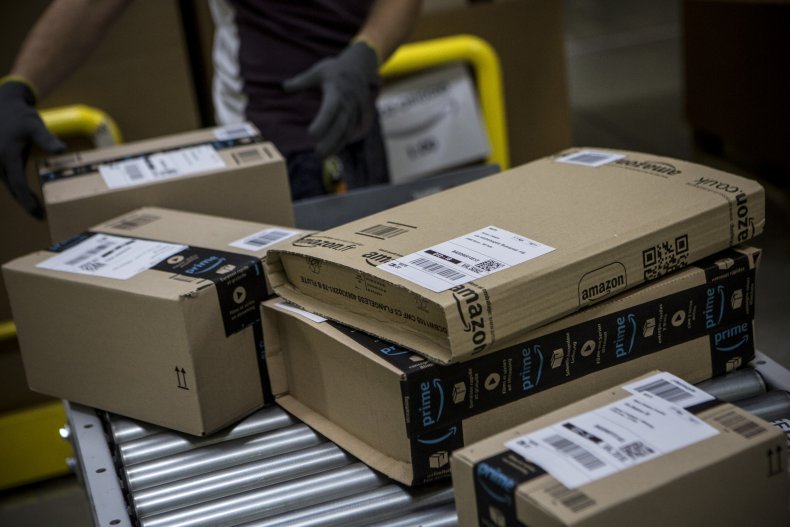 According to AUS, Sandra has now been given her job back and has been paid for time missed.
"Before our petition, Sandra had spent countless hours talking to Human Resources (HR) by phone and email to try and save her job," AUS said in a statement on Facebook.
"Despite her best efforts, Amazon continued to ignore Sandra and delay their response to her case. However, things changed on October 1 when AUS submitted a petition with 78 signatures from DSM1 co-workers demanding that Sandra be rehired and all workers be given Paid Time Off (PTO).
"Within 24 hours of submitting the petition, HR verbally confirmed to Sandra that she was going to be rehired with back pay after weeks of being ignored and strung along without a paycheck. That is the power that all Amazon workers have when we work together."
However, AUS said they are still fighting for a second worker who was also fired for taking too much unpaid time off. That employee was also rehired but has not received any back payment. Amazon has also reportedly not met with the workers to discuss allowing paid time off.
"AUS will continue to push for these demands as we move forward," the group added.
In a statement to Newsweek, an Amazon spokesperson said: "Amazon maintains an open-door policy that encourages employees to bring their comments, questions, and concerns directly to their management team for discussion and resolution. We have a long standing policy of not commenting on personnel matters."