Amazon's 2nd HQ: Does a Lack of LGBT Anti-Discrimination Laws Put These States at a Disadvantage?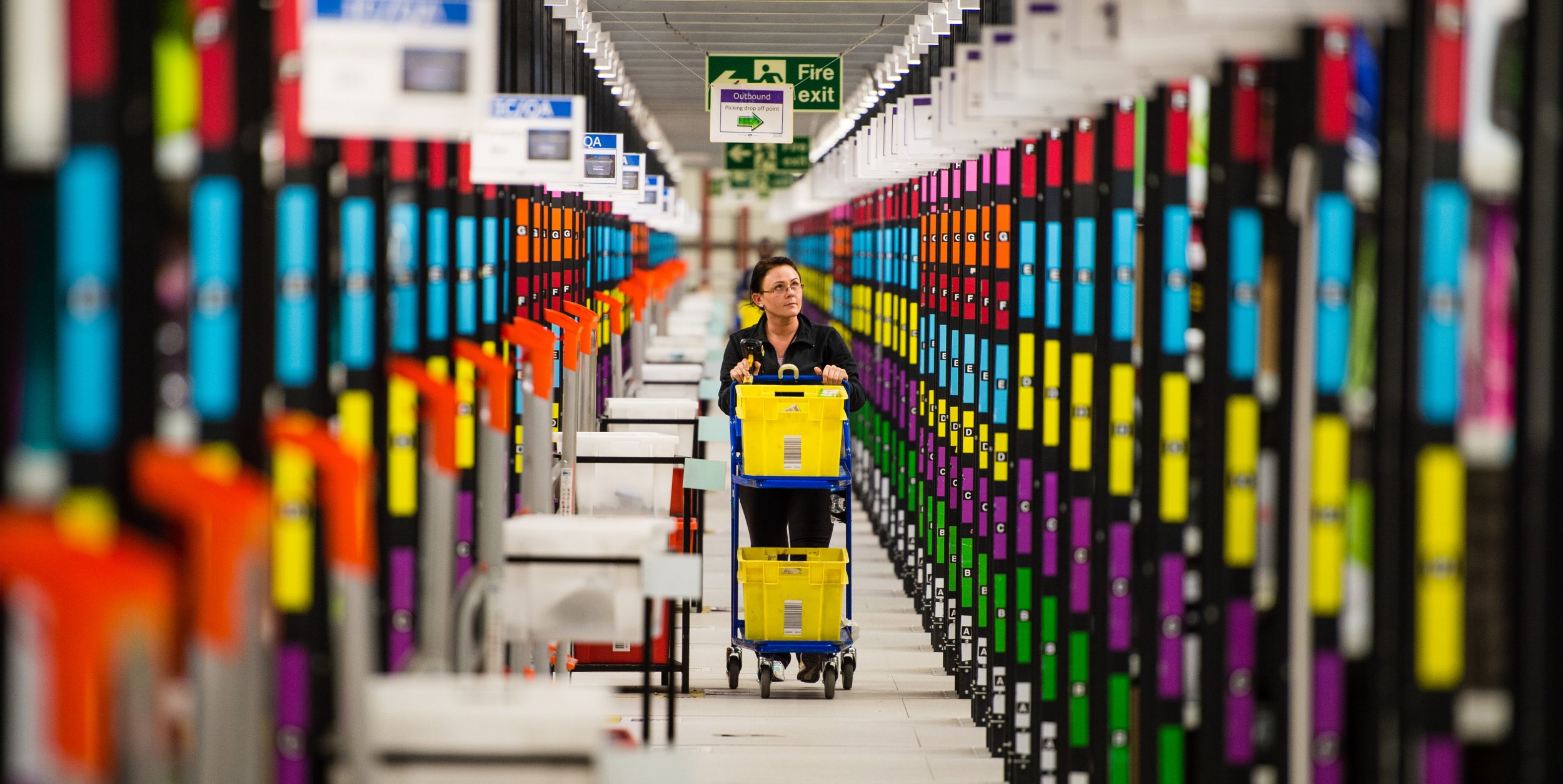 Hundreds of cities across North America have been narrowed down to just 20, all vying to be Amazon's second home—but a lack of LGBT anti-discrimination laws could put some of them at a disadvantage.
The winner of Amazon's second headquarters, HQ2, will get tens of thousands of jobs and a huge lift to their local economy. One potential setback for some of the more conservative states, like Texas, Atlanta and Ohio among them, is that they're wrought with a lack of protections for LGBT people.
Amazon has been a big proponent for the LGBT community, and said they're looking for a city that is a "cultural fit" to the company. Amazon declined to comment to Newsweek.
Jeff Wilke, Amazon's top executive, signed a letter calling bills that discriminate against transgender people "bad for our employees and bad for business." The company also joined a coalition of businesses backing a federal anti-discrimination bill to protect LGBT people. Amazon CEO Jeff Bezos was one of the largest financial backers of the fight for marriage equality, and was given a National Equality Award from LGBT rights organization the Human Rights Campaign. The award "recognizes the outstanding efforts of those who publicly stand up for the LGBTQ community, committing their time and energy to improve the lives of LGBTQ people and advance equality for all Americans."
This is making some states worry.
Grant Stancliff, the communications director for Equality Ohio, said he's seen legislation for LGBT protections speed through the state legislature for the first time in a decade, in an attempt to attract Amazon.
"One thing that people are gonna think about is why a gay person would choose Ohio over the coasts?" Stancliff told Newsweek, adding that while Columbus has protections set up for LGBT people, the state of Ohio does not. "You could lose your civil rights on your daily commute."
And Ohio isn't the only state considering Amazon's HQ2 as it handles legislation.
Byron Cook, a Republican state representative in Texas, opposed a bill that would require transgender people to use the bathroom of their gender they were assigned at birth, because he was worried Amazon wouldn't take the state seriously if they passed it.
"Will Amazon seriously consider any of the Texas cities competing for Amazon's second headquarters?" Cook wrote in an op-ed for the Austin American-Statesman in September. "Probably not, unless Abbott and Lt. Governor Dan Patrick take the bathroom bill off the table for future legislative sessions. Even in a state as large as Texas, we can't continue to hide this controversial elephant in the room."
In Georgia, the Republican Governor Nathan Deal, vetoed a "religious liberty" bill that would give religious organizations in Georgia the ability to legally deny services to LGBT people. And the governor's top aide, Chris Riley, told The Atlanta Journal-Constitution that he vetoed it in an attempt to land Amazon's second headquarters.
So where do these 20 finalists land on LGBT rights? Here's a breakdown: