Amazon's 'Grand Tour' Car Show Will Launch in November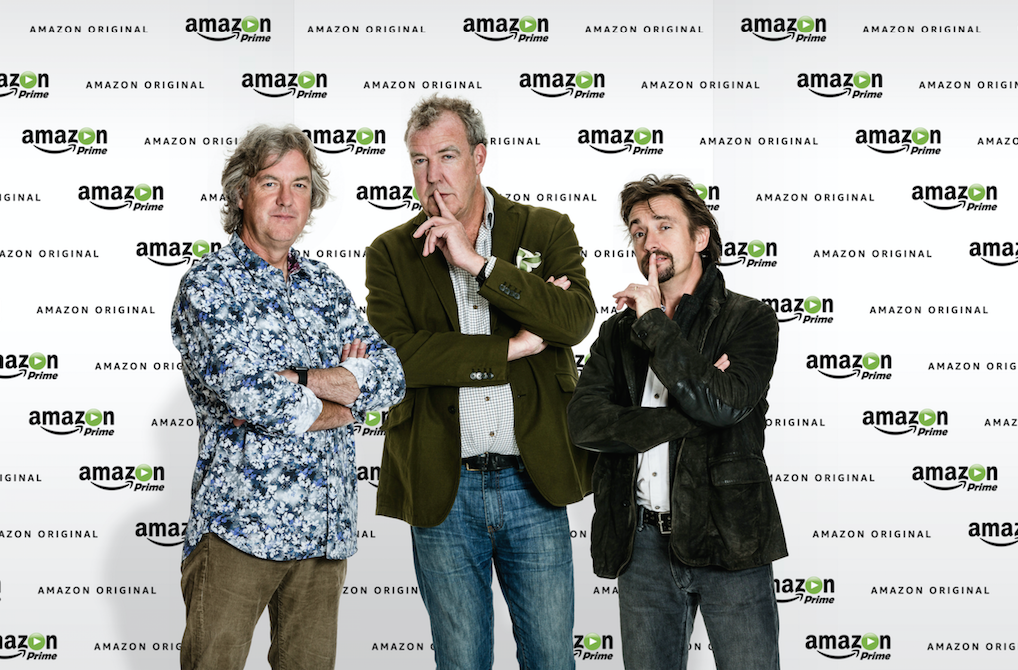 Top Gear's return may have been more akin to a flaming tyre for host Chris Evans, but the show's former hosts are hoping fans disappointed by BBC's reboot will tune in to their new car show when it launches in November.
Jeremy Clarkson, Richard Hammond and James May's long-gestating The Grand Tour, an Amazon Prime exclusive, has officially been set for a global rollout on November 18.
New episodes will be released on a weekly basis rather than all at once, as has become the norm for streaming services.
"Customers have been desperate to find out when they can watch their favorite team back on screen, so we are very excited to announce the launch date of one of the most globally anticipated shows of 2016," said Jay Marine, vice-president of Amazon Prime Video EU. "The guys have been having a blast filming the show around the world and we can't wait for fans to see it weekly from 18th November, only on Amazon Prime Video."
Clarkson, Hammond and May are expected to film all over the globe for The Grand Tour. Already they've filmed episodes in Johannesburg, while the first episode will be filmed in California next month.
Amazon signed up the trio after they exited BBC's Top Gear in March 2015, in the wake of Clarkson being fired for hitting a producer. The online giant has reportedly set a £160 million budget for The Grand Tour.
BBC, meanwhile, is returning to the drawing board after Chris Evans quit a rebooted Top Gear following just one season at the helm in July.
Watch a brand new promo for the show below: