Amber Alert Arkansas: Infant Taken By Biological Father Who Stabbed Mother in Leg Before Fleeing Found Alive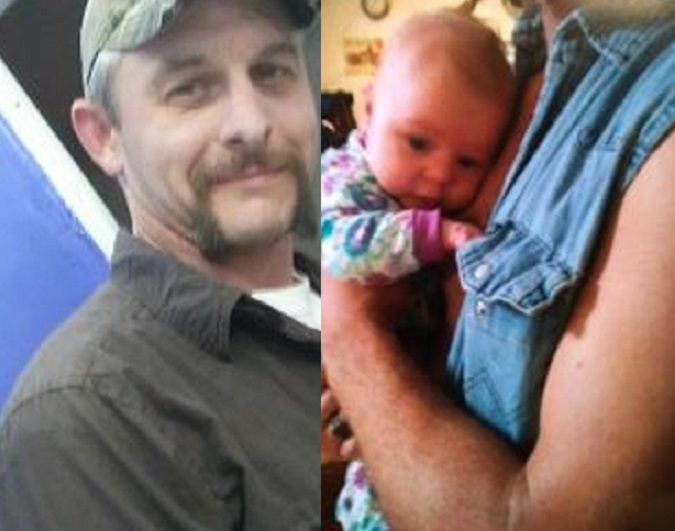 A two-month old Arkansas girl who was the subject of an Amber Alert has been found alive and well on Tuesday.
Ivy Kay Barrows was believed to have been taken by her biological father, Danny Trent Barrows, following a domestic disturbance at their home in the Brentwood community of Washington County. He allegedly threatened the baby with a knife.
Barrows, 38, is allegeed to have been involved in a physical disturbance with the child's mother. According to Arkansas State Police, Barrows stabbed the mother in the leg and severely battered her with his fists.
He is then accused of threatening to kill the mother and the child and holding a knife to the baby girl's body.
The suspect then left the mother on the side of the road and drove off with the infant in the car. Police say the vehicle Barrows fled in was a light brown 2005 Dodge Stratus displaying a fictitious Arkansas disabled tag of 300005.
The car also had dents on the life side and is believed to have been heading towards I-49 from Winslow, Arkansas.
Barrows was described as a while male, brown hair with green eyes. He is 5 foot 11 inches in height, weights around 171 pounds and was last seen wearing a tan t-shirt, khaki pants and possibly a ball cap.
Ivy was described as having blonde hair with blue eyes. She weighs around 10 pounds and was last seen wearing a white onesie with blue and purple flowers.
Anyone with any further information about the incident should call the Washington County Sheriff's Office at 479-444-5712.