Bronx, New York City Amber Alert: 2-Year-Old Autistic Girl Reportedly Snatched By Father After Argument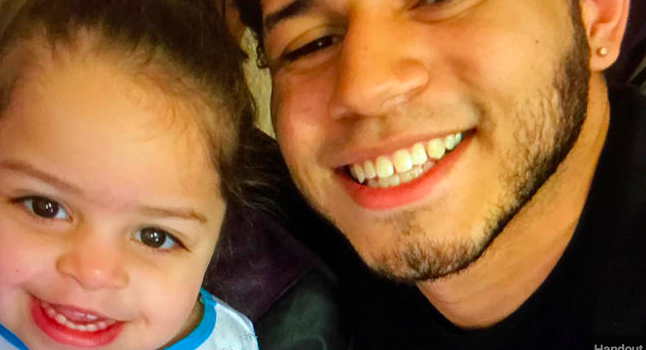 An Amber Alert has been issued by the New York City Police Department for a 2-year-old girl with autism abducted in the Bronx on Tuesday night.
Seniya Benitz is a 3-foot-tall, 35 pound, Hispanic female with straight black hair and brown eyes. Authorities believe she was snatched by her father 21-year-old Christian Benitez shortly after he engaged in a fight with the girl's grandmother who has custody over her. He is a five-foot-five-tall, 160 pound Hispanic male with black hair and brown eyes.
The missing child is described as non-verbal with autism and was last seen wearing a blue jacket and multi-colored pajama pants, while her father, was last seen wearing a black hooded sweatshirt, black jeans and black sneakers.
Seniya and Christian Benitez were last seen at around 7.20 p.m. pm last night on Gleason Avenue in the Parkchester neighborhood of the Bronx. Due to circumstances surrounding the abduction, police believe the pair are in imminent danger of serious physical injury.
According to police, Benitz's father is prohibited to have unsupervised contact with her.
Maria D'Amore, the girl's grandmother, told CBS2 that she's currently in the process of making herself the child's legal guardian, a step that was taken after Seniya Benitz's mother left. "I want her back, that's all I want, I just want her to come home," she said. "He came to visit the child and to help my daughter, because I was in the hospital, and when I came home, I got into a verbal argument with him, and he threw me on the floor and kidnapped her and, took her out."
"He told his friend to tell the cops that he's never bringing her back. Nobody knows where he is."
Anyone who has any information about the abduction are urged to call the New York City Police Department Crime Stoppers hotline at 1-800-577-TIPS (8477), or 1-888-57-PISTA (74782) for Spanish. Citizens can also submit tips on the Crime Stoppers Website, by text to 274637 (CRIMES) then enter TIP577, or by calling (866) NYS-AMBER or 911.
This is a developing story and will be updated as more information becomes available.