Amber Alert Issued in Connecticut for 1-Year-Old After Woman Killed Inside Home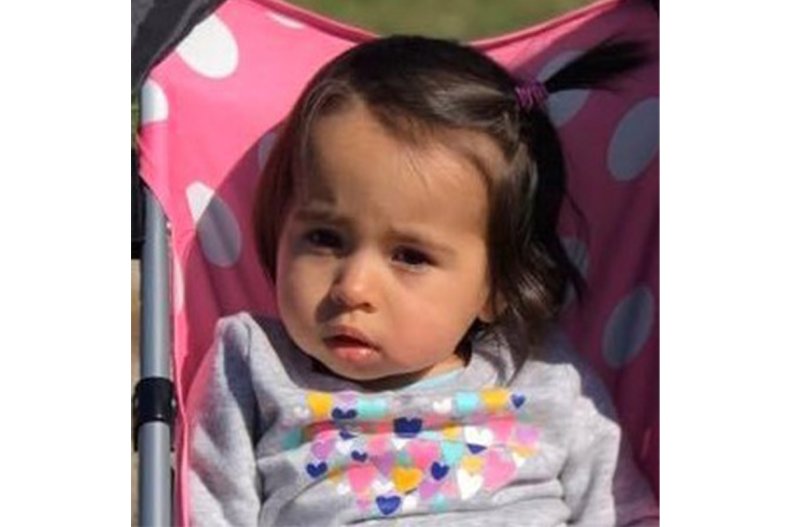 An Amber Alert was issued for a 1-year-old girl in Ansonia, Connecticut, on Tuesday following the discovery of a woman's body in her home on Monday night.
A press release from the Ansonia Police Department described the missing child, Venessa Morales, as a white female with brown hair and brown eyes. Local news outlet WTNH reported that she is 2 feet 2 inches tall and weighs approximately 17 lbs. Police have no leads as to what Morales was wearing, but did confirm that she was last seen Friday. Anyone with information about Morales and her whereabouts should contact Ansonia police at 203-735-1885 or the FBI at 1-800-225-5324.
"Information obtained has led us to believe that an Amber Alert is necessary and an important tool in locating Venessa to bring her home safely," Ansonia Police Lieutenant Patrick Lynch said Wednesday at a press conference. "As we have previously said, our number one priority is to find Venessa. If she is somewhere safe, we are urging whoever she is with to please contact us."
Lynch stressed that anyone with any information should contact with the police. "If you think you have information, please give it to us," he said. He also said that those with information could elect to remain anonymous.
The investigation began Monday, when police conducting a welfare check found the body of a woman in the Connecticut home Venessa shared with her mother. Police are investigating the woman's death as a homicide. In a press conference on Tuesday, Lynch stated that an autopsy revealed that the woman's cause of death was blunt force trauma, adding that Ansonia police were pursuing leads and were not yet ready to name any suspects. Police did not confirm that the woman was Venessa's mother, as they were still waiting on fingerprint tests to confirm the deceased woman's identity.
Police stated that Venessa's father has been contacted and has been cooperating with police. Police did not confirm whether or not Venessa's father was a suspect.
"We've decided at this point, three days out, we are greatly concerned that she is safe, and she may be safe somewhere. If she is, please just contact us so we can verify that," Lynch reiterated. "This is not about punishing someone who may have her. This is about getting her and making sure she's safe."
Lynch also stated that this was believed to be an isolated incident rather than a random act.
The Ansonia Police Department did not immediately respond to Newsweek's request for comment.