Amber Alert Florida: Boy, 2, Missing After Man Driving a Camry Punched, Dumped Mom in Woods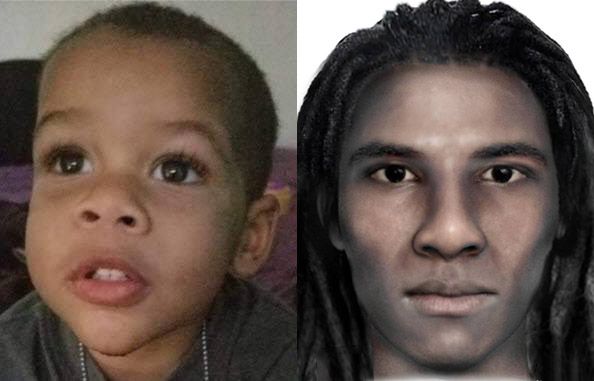 Police are seeking the public's help to locate a missing 2-year-old Florida boy. An amber alert has been issued for Jordan Belliveau, who was last seen around Lake Avenue and East Bay Drive in Largo on Saturday.
He is described as 2 feet 6 inches tall, weighing around 30 pounds and has short brown hair and brown eyes. He was last seen dressed in a blue shirt with "72" on the front, blue shorts with a black and white stripe, and black and white Nike sneakers.
According to the Largo Police Department's Major Stephen Slaughter, officials are searching ponds and rivers for a body. "Unfortunately, it's Florida," Slaughter said. "We have a lot of ponds, we have a lot of streams, we have a lot of different areas of water and a small toddler can find his way in there pretty easily, so we want to make sure we look at those."
Police say Jordan may be with a 25-year-old black man who goes by the name of Antwan. He is described as having brown hair, brown eyes and wearing basketball shorts with the "AND1" logo. He also has dreadlocks and gold teeth. The pair could be travelling in a white Toyota Camry.
"We urge you, to just take him to a safe place. Any local fire station, library. No questions asked. We need Jordan back," Slaughter said.
Jordan's mother told police she had accepted a ride from "Antwan" before being struck in the face and losing consciousness. She woke up some time later in Largo Central Park without her son and called the police.
Slaughter said the 21-year-old mother took the ride, despite not knowing the man, because her son was too heavy to carry home. The mother has a few minor injuries but is "physically OK," Slaughter said.
Jordan's father was charged with domestic violence against his mother in July. Police have spoken to him and he is cooperating, according to ABC News.
Slaughter told Newsweek on Tuesday that more than 50 people have provided tips to police. He said there were no new updates to provide on the case. They released a sketch of what they think Antwan looks like. Anyone with information should call Largo Police at 727 587 6730.
The Florida Department of Law Enforcement will assist Largo Police in their search for Jordan.