Amber Alert Issued For Malia Halfacre, Baby Abducted From Scene Of Quadruple Killing
A statewide Amber Alert has been issued in Indiana for a 6-month-old baby girl who police say was abducted from the scene of a quadruple killing.
Malia Halfacre was last seen in Indianapolis at 8 p.m on Saturday, the alert said. The infant is believed to be in extreme danger, according to authorities.
She is described as Black, with black hair and brown eyes.
The suspect, Malik Halfacre, is a 25-year-old Black male with brown hair and brown eyes.
He is described as 5 feet 8 inches tall, weighing about 160 pounds and last seen wearing a gray hoodie and blue jeans. He was driving a black 2012 Chevrolet Impala with an Indiana In God We Trust license plate with the number CJA272.
He is considered to be armed and dangerous, authorities said.
The alert comes after four people, including a child, were found dead inside an Indianapolis home on Saturday night.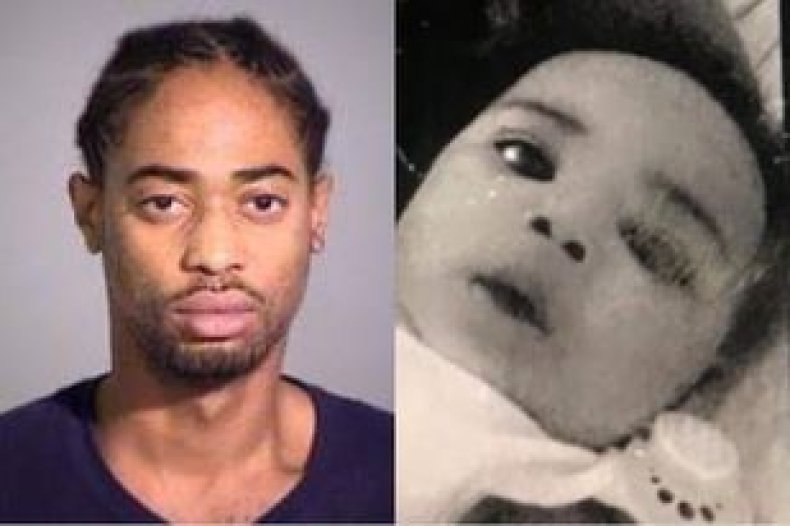 The Indianapolis Metropolitan Police Department (IMPD) said officers had initially responded to a shooting in the area of East New York Street and North Randolph Street at around 8.15 p.m.
A woman was found shot in the upper back and taken to a hospital, according to local media.
When questioned by officers, the woman directed police to a home in the 300 block of North Randolph Street. Inside, officers discovered the four dead individuals.
No details about the incident or victims were immediately released, but police said the shooting was believed to have occurred as a result of a domestic situation.
Police said the suspect, Malik Halfacre, is believed to have taken Malia Halfacre from the homicide scene.
They urged anyone who spotted him to not approach, but immediately call 911.
Anyone with information about the incident or Malia Halfacre's whereabouts is urged to contact the Indianapolis Metropolitan Police Department at 317-327-6160 or 911. They can also call Crime Stoppers of Central Indiana anonymously at 317-262-8477 or (TIPS).
The Amber Alert System provides law enforcement across the county the ability to notify the public of missing children who are believed to have been abducted.
Amber, which stands for America's Missing: Broadcast Emergency Response, was created as a legacy to 9-year-old Amber Hagerman, who was murdered in January 1996 after being kidnapped while riding her bicycle in Arlington, Texas.
As of December last year, there were 86 Amber plans throughout the country. According to the system's website, 1,029 children have been rescued specifically because of the Amber Alert system as of December 2020.