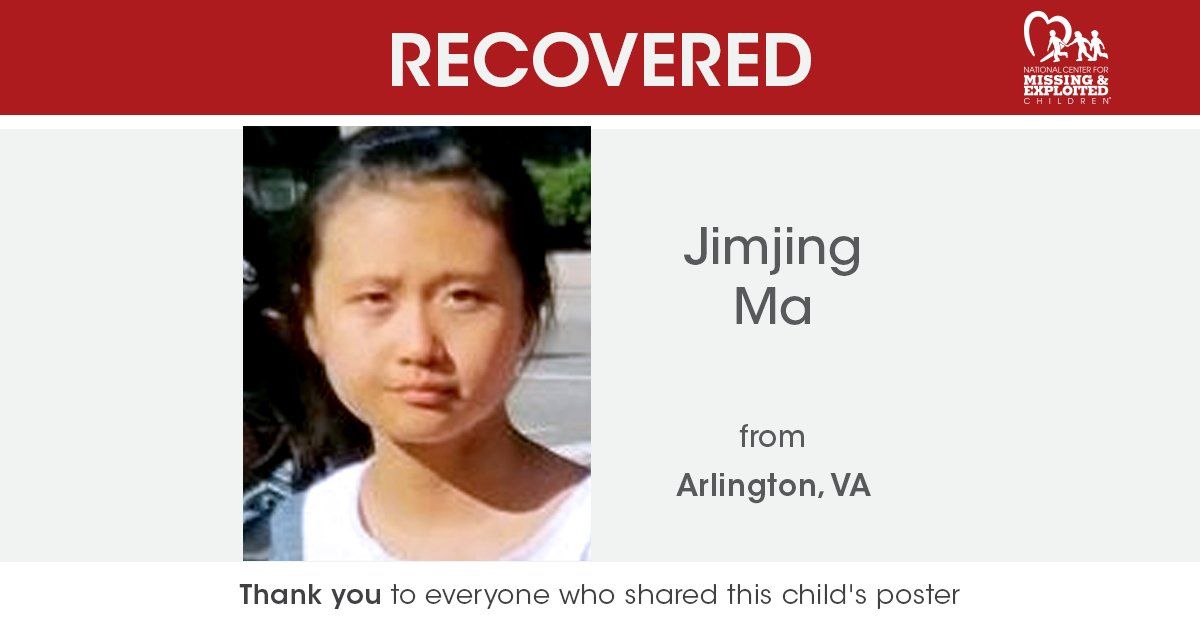 The National Center for Missing and Exploited Children confirmed on Friday that a child believed to have been abducted from Reagan Airport in Arlington, Virginia, was located. JinJing Ma, 12, was found safe.
JinJing was located in the New York City borough of Queens on Friday, the Metropolitan Washington Airports Authority said in a statement. She is now in the custody of her parents.
"Thank you for sharing her poster," NCMEC said. "Without your help we wouldn't be able to bring you this fantastic news."
An Amber Alert was issued for JinJing on Thursday. Authorities believed she was abducted from Reagan Airport that day. Authorities believed the child, who was last seen leaving the airport, was in "extreme danger."
JinJing was in America from China as part of a tour group, according to the Amber Alert.
Surveillance footage of three people believed to be linked to her disappearance was released on Thursday, including photos of a woman who helped her change her clothes before walking out of the departures area of the airport.
"She received her passport just prior to checking in and left her group," the Amber Alert said. "She met up with an unknown middle age[d] Asian female, who assisted her in changing clothes. They then walked together to the arrivals area of the airport and disappeared out of camera view. Witness stated he may have seen same woman in NYC meet up with victim and hand her food."
It was unclear whether JinJing was found with the woman in question. The investigation has been turned over to the FBI.
"We are grateful that JinJing is safe and with family," Airports Authority Police Chief David Huchler said. "Our goal was to locate her to ensure she was safe and unharmed, and we accomplished that goal."
This is a developing story and will be updated as more information becomes available.​​
SaveSave
SaveSave