Amber Heard Called 'Belittling Opportunist' in Book by Johnny Depp's Friend
Johnny Depp's friend Doug Stanhope has called Amber Heard a "belittling opportunist" and accused her of "f***ing with" the actor's head following his mother's death.
The former couple's relationship came under scrutiny after Depp filed a $50 million defamation lawsuit against his ex-wife in response to a 2018 Washington Post op-ed in which she said she was a domestic abuse survivor. Depp was not named in the piece.
In June, a jury found that Heard had defamed Depp and awarded him more than $10 million. Depp, in turn, was ordered to pay $2 million to Heard—who had countersued for $100 million, charging that he had defamed her through comments made by his attorney Adam Waldman. Both sides are now appealing the verdicts.
During the high-profile trial, which was televised from a Virginia courthouse, Heard and Depp leveled accusations of domestic abuse against each other. Both have vehemently denied the allegations.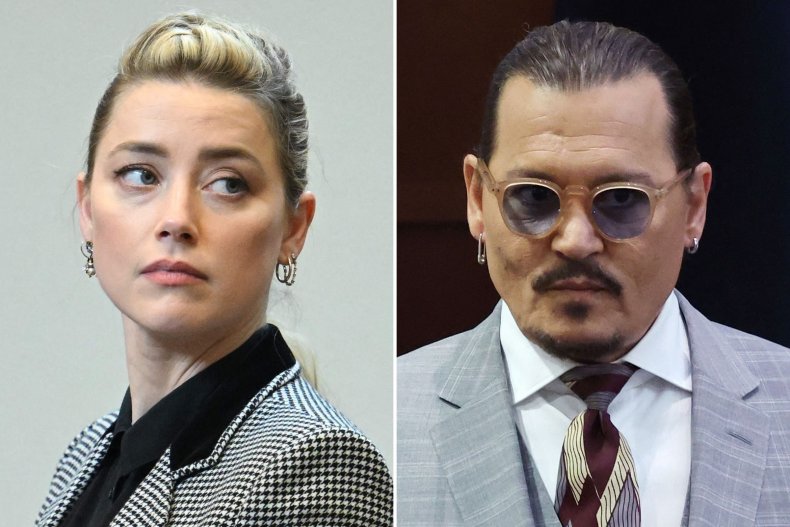 Stanhope, a comedian, weighed in on the demise of the screen stars' marriage in his book No Encore for the Donkey, in which he specifically addressed the May 2016 death of Depp's mother, Betty Sue Palmer, and Heard's filing for divorce days later.
In an excerpt published this week by the Daily Mail, Stanhope wrote of Depp: "His wife, Amber Heard, seemed to be f***ing with his head again, I assume using this opportunity of his weakness to manipulate him even more, and harder.
"Amber seemed to have played the part of Johnny's ever-doting placater. The cruel dysfunction in this marriage was nothing that you haven't seen up close with your own friends, [if] you haven't suffered through it yourself."
Stanhope continued, "Someone close to you, stuck in an abusive relationship, who will never concede that they are actually being abused or if they do, they will blame it on any other circumstance, or themselves, and keep deeper and for worse."
Stanhope also wrote that it was "almost inconceivable to think that Johnny Depp, or anyone that famous, could be trapped in this kind of abyss of the heart."
"That someone of his stature would have to be tap dancing on the hour to avoid the s**t and vitriol of a relentlessly scheming and belittling opportunist—was at minimum disheartening," he wrote.
Newsweek has reached out to representatives of Heard, Depp and Stanhope for comment.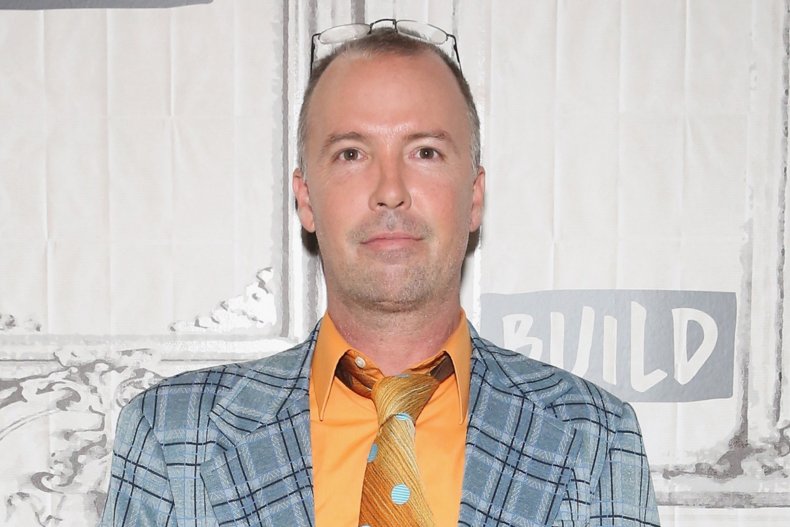 After filing for divorce in May 2016 following 14 months of marriage, Heard accused Depp of domestic abuse during their tumultuous union.
In June that year, she filed a defamation lawsuit against Stanhope over an article he had posted on his website, which was later published by The Wrap. In it, he accused Heard of fabricating her charges of domestic abuse.
Heard said in her court filing that Stanhope "orchestrated a plot to write an article, which was published at TheWrap.com, which falsely accuses plaintiff Amber Heard of 'blackmail' and other criminal behavior towards her husband, Johnny Depp, from whom she is seeking a divorce," People magazine reported.
By September of that year—and three weeks after Depp and Heard reached a settlement in their divorce—Heard dropped her suit against Stanhope.
Stanhope's attorney, David Gringas, told People at the time that the dropping of the suit "was negotiated as part of a larger deal between Ms. Heard and her ex-husband, Johnny Depp. Doug Stanhope is one of Johnny Depp's closest friends, and it appears that Johnny was able to convince Amber to drop the lawsuit against Doug as part of a global resolution of their divorce."
In an interview with radio's Howard Stern that same year, Stanhope addressed his article about Depp and Heard, saying, "I put it on my website, the title was 'At a Loss for Words,' whatever it was," according to People.
"TheWrap got it as an exclusive or however that worked and said 'Amber Heard is Blackmailing Johnny Depp This is How I Know.' I didn't write that f***ing title," Stanhope said.
He also said Depp did not put him up to writing the essay in his friend's defense.
"I had no contact with him until he texted me after that went out," Stanhope said. "He said, 'Hey, thanks for being honest.' He didn't know that was going out."