Amber Heard Instagrams Johnny Depp Divorce Statement After J.K. Rowling's 'Harry Potter' Controversy
Actress Amber Heard took to Instagram on Thursday after Harry Potter author J.K. Rowling issued a statement about Johnny Depp's Fantastic Beasts casting. The outcry stemmed from Depp being accused of domestic violence by Heard, prompting her to reissue their May divorce statement.
"Our relationship was intensely passionate and at times volatile, but always bound by love. Neither party has made false accusations for financial gain. There was never intent of physical or emotional harm. Amber wishes the best for Johnny in the future," the entire divorce statement said. "Amber will be donating financial proceeds from the divorce to charity."
Heard seemingly took a dig at Rowling when she reposted the divorce statement. "To pick [and] choose certain lines [and] quote them out of context is not right," she wrote on Thursday. "Women, continue to stand up and stay strong."
Heard might have been referencing the line where Rowling said both Depp and Heard wanted to move forward.
"The agreements that have been put in place to protect the privacy of two people, both of whom have expressed a desire to get on with their lives, must be respected," Rowling's statement, posted on her official website on Thursday, read. "Based on our understanding of the circumstances, the filmmakers and I are not only comfortable sticking with our original casting, but genuinely happy to have Johnny playing a major character in the movies."
Rowling's website crashed for a few minutes because of all the traffic it received. And most fans were not pleased with her position.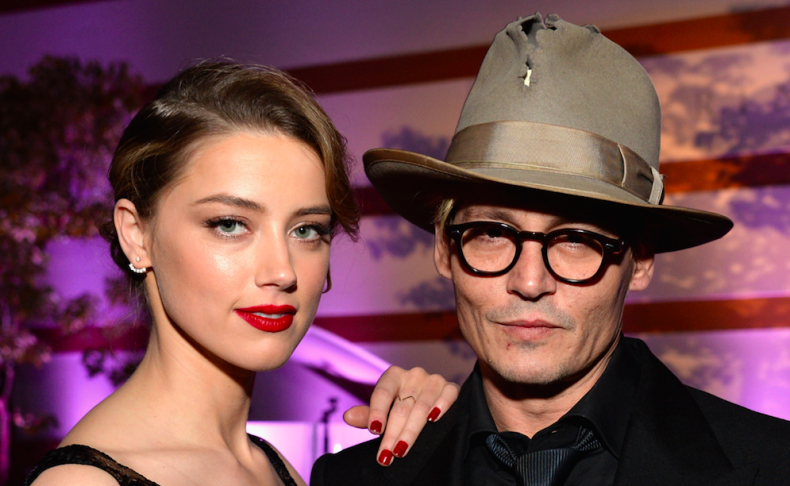 The divorce between Depp and Heard was finalized in January. "It is a great day. All Amber wanted was to be divorced, and now she is," Heard's attorney, Pierce O'Donnell, told Us Weekly at the time. "In the words of Gerald Ford, 'Our long national nightmare is over.'"
Heard received $7 million in the settlement. Upon receiving the money, the Danish Girl actress donated $350,000 to the American Civil Liberties Union, as confirmed by TMZ. Future payments were held until she received the full settlement from Depp.
It was important for Heard to give back to charity, said O'Donnell.
"Amber's commitment to protecting victims of domestic violence and helping sick children is her life's work. Her recent PSA on domestic violence does not violate her settlement agreement with Johnny," O'Donnell told Us Weekly in August. "She will continue to lend her voice to the rising chorus of women speaking out about this terrible scourge on the American family."
Depp has not reponded to the controversy about being part of the Potterverse. His character, Grindelwald, appeared in the first Fantastic Beasts film and will likely be central to the forthcoming sequel, Fantastic Beasts: The Crimes of Grindelwald.