Amber Heard's Makeup Artist, Stylist Disagree on Bruise Claims
Amber Heard's former makeup artist has testified that she concealed injuries on the actress' face before a 2015 TV appearance, however, her former stylist gave contradicting evidence about the same day.
In December 2015, Heard made an appearance on The Late Late Show with James Corden and she claimed to have covered up black eyes sustained from an alleged altercation with Johnny Depp the day before.
The Late Late Show appearance has been a key item in the ongoing legal battle between the former married couple, as Depp is suing his ex-wife for defamation over a 2018 op-ed she wrote about being a victim of domestic violence.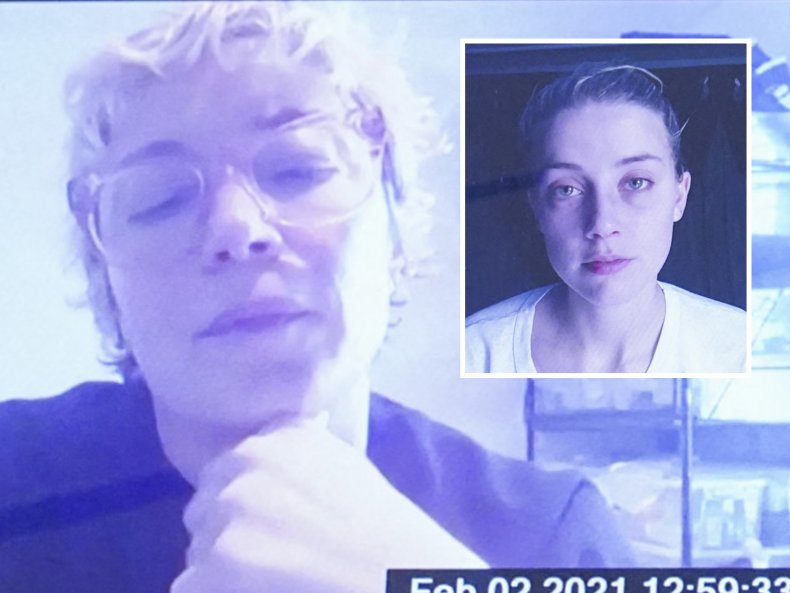 Depp famously lost his 2020 libel case against British tabloid The Sun, which had called the Pirates of the Caribbean star a "wife-beater," in reference to Heard's allegations.
During this trial, which took place in London, Heard's former stylist Samantha McMillen gave evidence about the Late Late Show appearance and testified that she could "see clearly" that the actress had no sign of facial injuries.
Heard has claimed she was physically abused by Depp on December 15, 2015 and sustained bruises on her face and a bleeding lip, the night before her appearance on Corden's late-night show.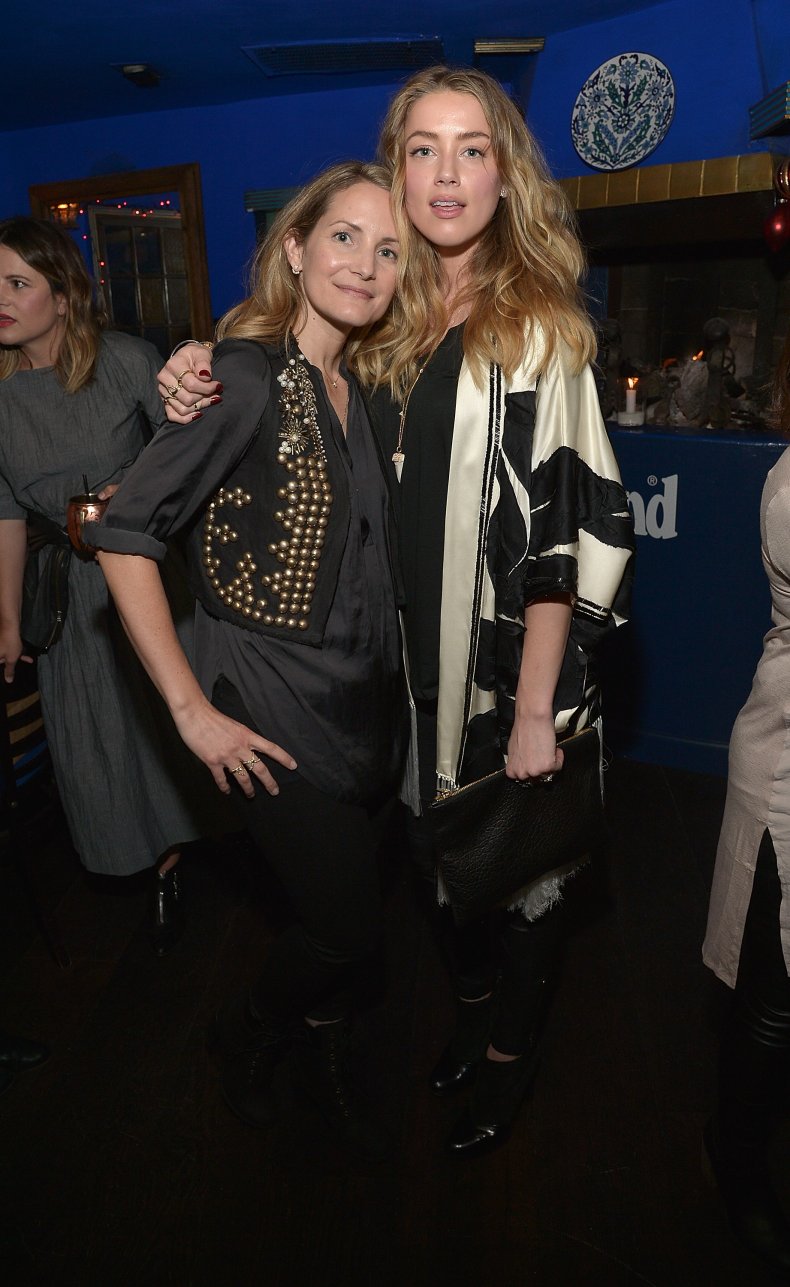 McMillen said in a witness statement, per The Guardian: "After the show, Ms. Heard said to me 'can you believe I just did that show with two black eyes?' Ms. Heard did not have any black eyes, and had been visibly uninjured throughout the day and at that moment."
This 2020 witness statement contradicts new testimony given in the current trial this week by Heard's former makeup artist Melanie Inglessis who stated that she covered up injuries on Heard's face for the same TV appearance mentioned by McMillen.
"We covered the discoloration, the bruises with a slightly heavier concealer," Inglessis testified in court on Wednesday via video deposition. "One that has a little more of a peach undertone which I normally don't use on Amber but peach cancels blue so I did that under the eyes."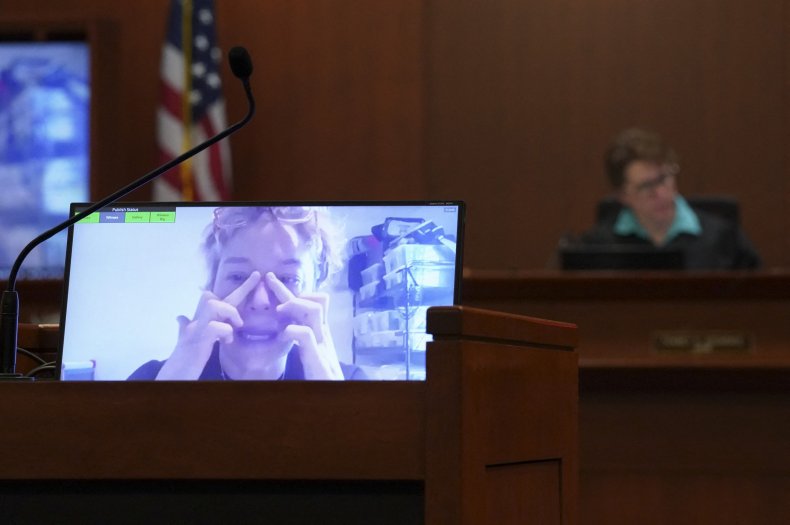 Inglessis told the jury: "Although Amber always has a red lip—it's her signature look—I remember clearly talking that we had no other option that night [of the interview] than to use a really red lipstick to make sure we could cover up the injuries on her lip."
The makeup artist also testified during the 2020 libel trial.
This week the jury also heard testimony from Heard's sister Whitney Henriquez, her friends Raquel Pennington and Elizabeth Marz, acting coach Kristy Sexton and Pennington's ex-boyfriend Josh Drew.
The Depp v. Heard trial continues on Thursday. Newsweek will be covering all the breaking stories from the Fairfax County courtroom on our live blog.