Amber Heard Trial Dubbed as 'Circus' by Fellow DC Star Zachary Levi
DC actor Zachary Levi discussed the absurdity of the Amber Heard and Johnny Depp defamation trial on The Joe Rogan Experience, calling the six-week affair a "circus."
Levi joined podcast host Joe Rogan on Tuesday to discuss topics including the trial that became a global debacle, calling the televised nature of the proceedings between the former couple "just a circus." As the daily events produced hundreds of viral moments and endless social media discourse between fans, the Law & Crime network found that the trial broke its record for broadcasting viewership figures.
After sharing a laugh when the Shazam! star commented on how "Hollywood is full of a lot of interesting deceit," Rogan responded, "I know, it is... and sometimes we get to watch it on trial." The pair agreed that the trial thrived on publicity for both actors, and Levi stated that he "wishes that nobody would really care about any of that drama as it unfolds, because it's not pertinent to anybody's life, really, or making the world a better place."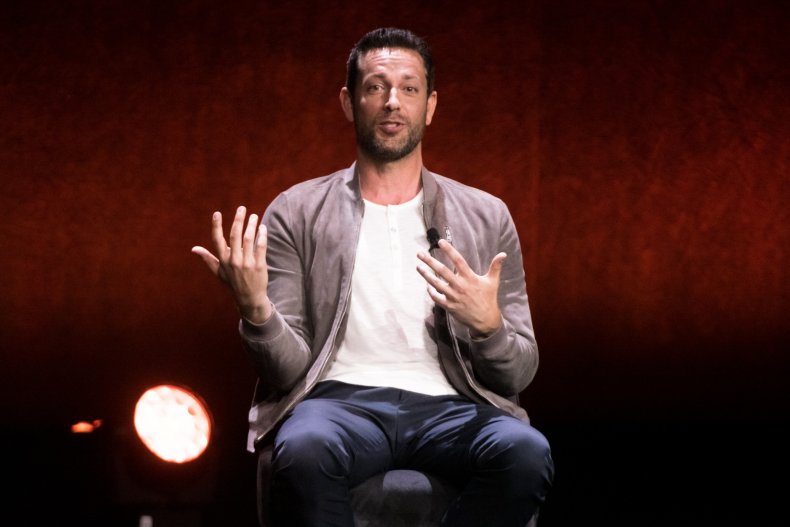 Levi argued that things like the televised trial make us less empathetic. "We all get to look at these people... they're having a marital dispute, we're all getting brought in on their s**t, their trauma, all that stuff, and everyone just gets to sit around eating popcorn and judging the entire fiasco because it's entertainment now," the actor said.
"The more we do that kind of stuff, I do feel like we're pulling further apart from being able to look at either her or him and say, 'You both have issues,'" Levi said, adding that he saw small parts of the trial over the six weeks that it ran, and "it seemed like he was more in the right than she was."
"But the point is," Levi continued, "they're still human beings, both of them, at the end of the day. And they're just a circus when we see it like that."
However, Levi didn't shy away from making a joke about the trial when it was airing. In testimonies from Depp and other witnesses, the public discovered the couple got into an argument sometime in 2015, and Depp stated that Heard defecated in his bed as a response.
On May 1, a screenshot of Levi's Instagram story was posted on Twitter by a user named @birdsforprey, in which Levi posted a meme alluding to the defecation rumor.
Despite having never worked together, Levi and Heard both star in DC Entertainment films, he as lead superhero Shazam and she as Mera in Aquaman starring Jason Momoa.
Newsweek reached out to a representative for Amber Heard for comment.