Amber Heard Explains Why Tampon Applicator Was Present in Depp Drug Photo
Johnny Depp's past drug use has been a prominent topic in the ongoing trial for his defamation lawsuit against his ex-wife Amber Heard, who in court on Monday explained why a tampon applicator was present in a photo that had previously sparked confusion on Twitter.
A photo that was presented to the court in early May that alleged to show evidence of Depp's drug use was raised in the courtroom again yesterday, with Heard testifying that the tampon applicator was something Depp allegedly used to snort the drug.
Depp is suing his ex-wife for $50 million for defamation following an opinion piece that she wrote for The Washington Post in 2018, about being a victim of domestic abuse. Heard has counter-sued Depp for $100 million for nuisance. The trial is currently taking place in Fairfax, Virginia.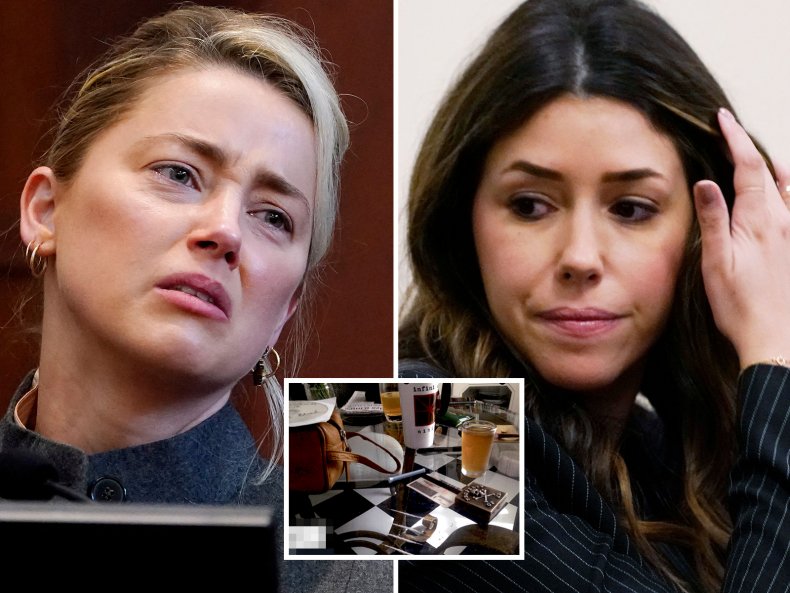 The Aquaman actress, 36, said during her cross-examination that her sister Whitney Henriquez taught Depp how to snort cocaine using a tampon applicator.
The photo was presented again and it appears to show four lines of cocaine laid out neatly on a table, with the tampon applicator next to it.
"When you snort cocaine typically it goes into your nose and then it doesn't stay on the table," Depp's lawyer Camille Vasquez said. "There's residue from that cocaine when your lips and nose touch the table, right?"
This question seemed to insinuate that the lines of powder would not be so neat if Depp had indeed been snorting off the table.
To which Heard responded: "Well, the tampon applicator next to the driver's license that you see is a device that I believe my sister had taught him to use in order to put the cocaine in."
Henriquez, Heard's younger sister, is scheduled to be called on by Heard's legal team to take the stand at a later stage in the proceedings.
Discussions over the authenticity of the photo were sparked on social media earlier this month, with fans questioning if the lines were staged.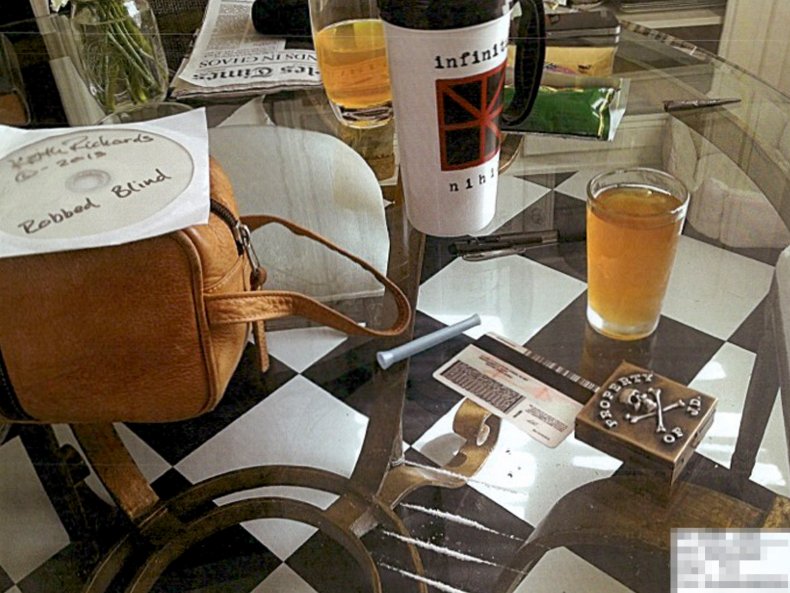 One Twitter user wrote at the time: "So you're telling me Johnny MF Depp snorts his coke with a tampon plunger?!?! C'mon man!"
While another added: "Wow with all that money, your telling me that Mr. Depp is using a tampon push to snort his [cocaine] with??? Yeah right that looks staged Amber! Hope someone else caught that!!!"
Also sharing their disbelief at the suggestion, another tweeted that the "straw is from a tampon lol. [Heard] really expects people to believe it wasn't hers? Like depp carries around tampons to do drugs."
Henriquez was previously asked about the photo during Depp's 2020 libel trial against The Sun newspaper.
When asked about what she saw in the image, Henriquez told the court: "That looks like a tampon applicator to me.''
When asked why the applicator was present, she responded: "To get the cocaine up your nose." and admitted that she used this method when she formerly used the drug and said she showed it to her former-brother in law who she said was "quite fond of that trick."
Also in court on Monday, Heard appeared to walk back her claim that Depp broke her nose following the 2014 Met Gala after the actor's lawyers presented photos of her looking uninjured taken the next day.