Amid circulating rumors that Amber Heard has been cut from the Aquaman sequel after losing the defamation trial against her ex-husband, Johnny Depp, a spokesperson for the actress denied the claim that Heard has been replaced, and stated that the rumor was "inaccurate, insensitive, and slightly insane."
Depp sued Heard for $50 million for defaming him in an op-ed she wrote in 2018 when the actress claimed she was a victim of domestic abuse, and after six weeks of testimony, the jury ruled in favor of Depp on June 1, awarding him $15 million in damages.
Heard played Mera in the DC Entertainment film Aquaman in 2018 alongside Jason Momoa, and her role in the upcoming sequel has been widely disputed because of the trial. Recent rumors that she had been officially cut from the film and her role was recast began to circulate after the verdict came out several weeks ago.
However, at this time, no such recasting has been made. A spokesperson for Heard told Newsweek, "The rumor mill continues as it has from day one—inaccurate, insensitive, and slightly insane."
Her role in Aquaman was a highly disputed topic on the witness stand as well, as both actors' defamatory claims against the other included how the domestic abuse allegations have negatively affected both of their careers.
On the witness stand, Heard testified that she had to fight to keep her role in the Aquaman sequel, saying, "They [Warner Bros.] released me from my contract. And I fought to stay in it, and they kept me in it. I just don't know how much I'm in, actually, of the final cut."
"I don't know if I will even be in the final cut or how much I will be. It was difficult to stay in the movie," she added.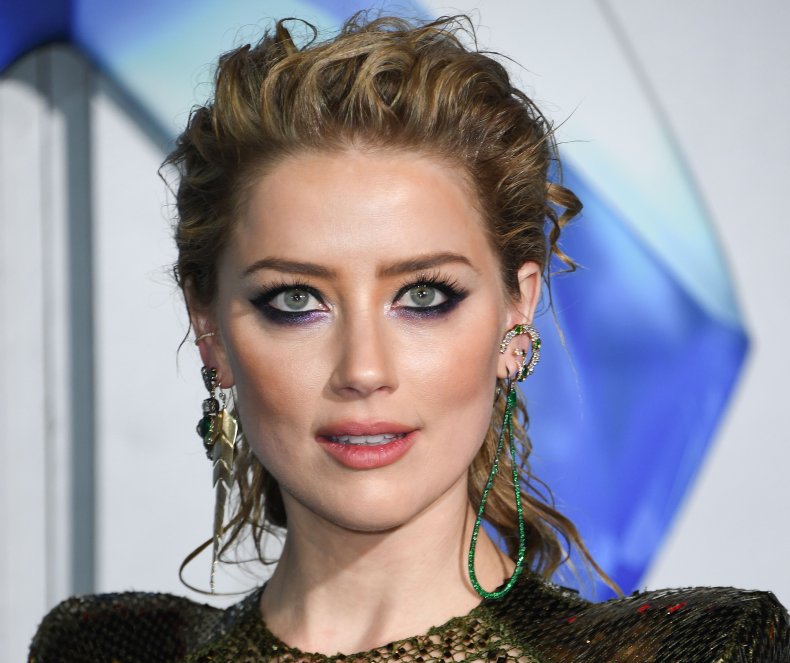 Heard's agent, Jessica Kovacevic, had previously testified that Warner Bros. was considering recasting Heard in her role due to a lack of chemistry with Momoa and not because of the trial.
It was also suggested in court that Depp got Heard her role in the film—an assertion that the actress denied.
Throughout the trial, millions of people signed a Change.org petition for Heard to be removed from the film, and the petition has amassed 4.6 million signatures at the time of publication.
And witnesses for Depp testified on the stand that Depp's career had been more damaged by the allegations than Heard's was, as one entertainment lawyer, Richard Marks, said that Heard's op-ed "harmed his reputation and his ability to get work in the Hollywood industry."
However, entertainment industry consultant Kathryn Arnold also testified, "It would have been very reasonable to believe her [Heard's] career would have been on an upward trajectory of those other actors [Ana de Armas, Gal Gadot, Jason Momoa, Chris Pine and Zendaya, who had been referenced in the trial] if not for the hoax allegations."
Aquaman and the Lost Kingdom is set to be released on March 17, 2023.
Newsweek reached out to Warner Bros. for additional comment.
Update 6/14/22, 5:40 p.m. ET: This story was updated with additional information.