'MAFS' Star Amber Martorana Breaks Silence on Dave Flaherty Breakup With Instagram Video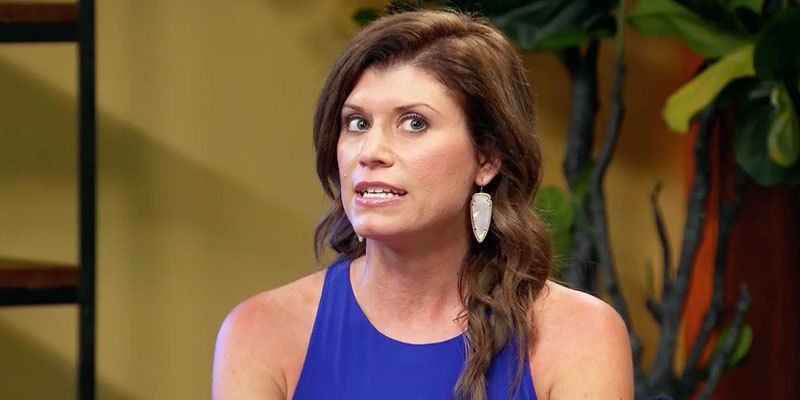 Married at First Sight star Amber Martorana was pleasantly surprised that she has a group of fans that supported her after her breakup from husband Dave Flaherty but said that didn't mean she wanted people to attack her former partner. Martorana posted Wednesday a message about being thrilled she had fans after her journey on Married at First Sight concluded the night before.
"So I just wanted to take a minute to talk about my post the other day," Martorana says in the Friday clip. "It's been a long couple of months of seeing a lot of negative comments and feeling really misunderstood. It felt really great to hear positive words of encouragement, and not feel crazy, and have women relate to me. That's been wonderful."
In the second part of her message, she defended Flaherty. "At the same time I don't want the negativity to go in Dave's, direction because I do care about him, and we both went through this crazy, unique experience together," she says. "There were parts of our personalities that were magnified, and he's misunderstood in some ways too. So I just ask for understanding in both of our directions."
The couple chose to stay together on decision day, but things didn't work out once the cameras were off. Martorana tried to make the relationship work, but Flaherty revealed he ultimately couldn't get past the fact that Martorana had dated one of his friends, who attends the same gym as they do in Dallas. This friend was discussed earlier in the season but was never brought up again.
"He just kind of felt more like he doesn't know if he could fall in love with me," Martorana said on the reunion special. "I moved out. I felt like maybe he needs more time to know if maybe I'm the person he wants." She added, "The fact that I had dated a friend of his was a bigger issue for him than I realized."
"Looking back, I'm a little disappointed in myself too," Martorana revealed about not wanting to change gyms as the experts had suggested. "I should have been way more open to that but it was just kind of a block in him developing feelings for me. Later on, down the road, after we had more arguments, he just kind of felt like he doesn't know if he could fall in love with me."
Martorana even dyed her hair from platinum blonde to brown, something Flaherty asked her to do at the beginning of the eight-week experiment. She said she did it because there were perceptions that came along with being a "Dallas blonde" that didn't fit her personality.
Season 7 of Married at First Sight is over, but don't miss Married at First Sight: Happily Ever After when it airs Tuesday at 10 p.m. ET on Lifetime.
'MAFS' Star Amber Martorana Breaks Silence on Dave Flaherty Breakup With Instagram Video | Culture