Is Amber Portwood Quitting 'Teen Mom OG'? Reality Star Talks Future on the Show During MTV Reunion Special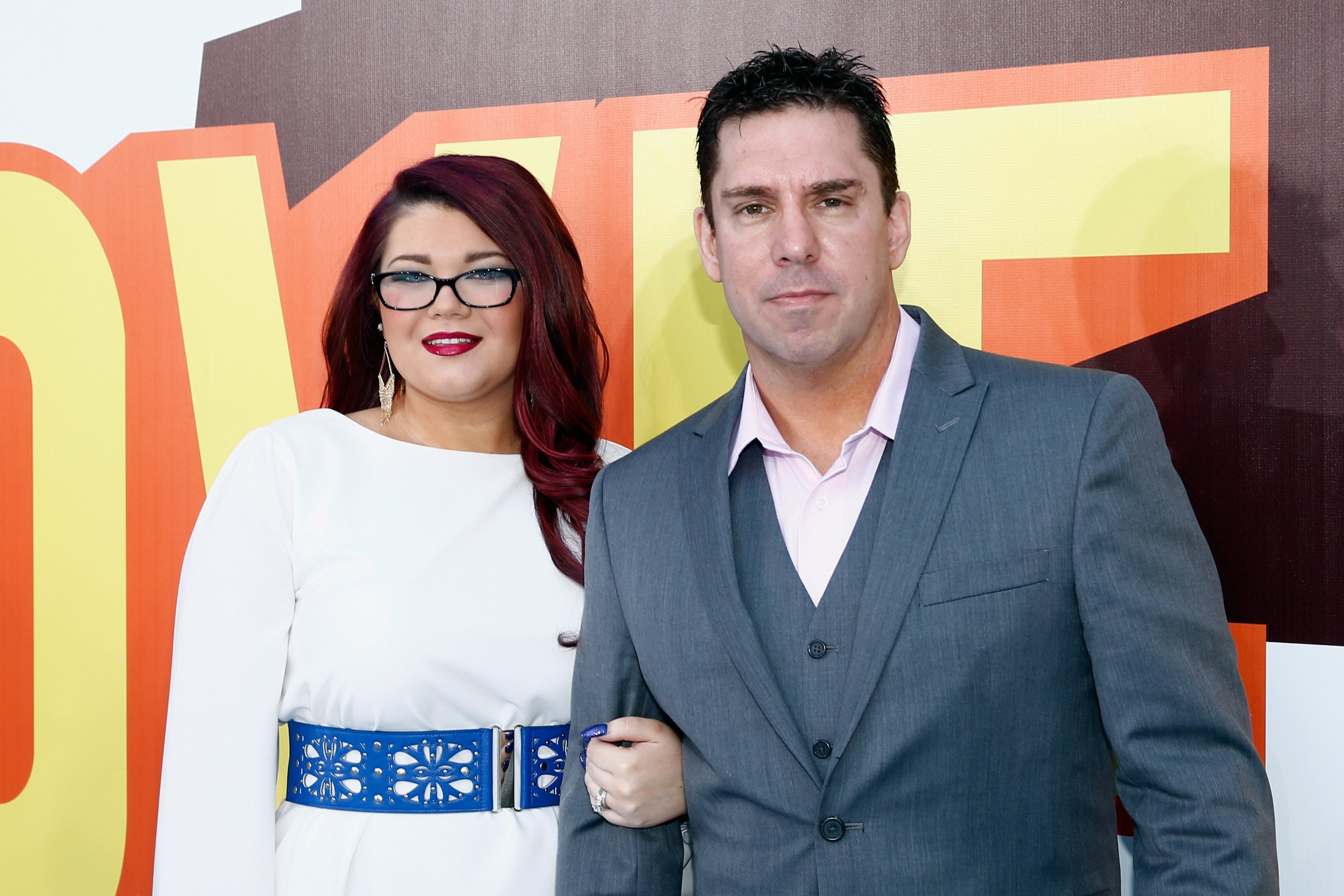 Amber Portwood opened up on the many struggles she faced while filming Season 7 of Teen Mom OG during the reunion special on Monday. The reality star blasted MTV for not thoroughly addressing her mental health needs and revealed the network didn't give her much time to recover after she suffered from suicidal thoughts.
Portwood received a lot of backlash over the course of Season 7 as she dealt with postpartum depression. During the reunion, Portwood noted some of the hurtful messages she received from Teen Mom OG fans were likely caused by MTV's failure to show the full story of her life. The mother-of-two revealed the online bullying became so bad she even contemplating taking her own life one night.
"There was one night in California where I said to Andrew [Glennon], 'Just go to sleep. Take James with you.' I was going to hang myself. That's real s**t," she said, adding that she wanted to share her experience on the show to help others facing similar circumstances.
However, her decision to open up on her depression on Teen Mom OG resulted in a wave of angry messages on social media, including some posts targeting her for being a bad mother, which the 28-year-old said was likely influenced by the way the show portrays her.
"This show has ruined my name. This show has not shown who I am as a person. They don't show the funny side of me, they show bad mom, they show all that s**t, they show the struggle, they show me crying, they show postpartum. So I go, okay, that's what's going on in my life so I guess that's true. I'm over it," she said.
Not to mention, Portwood said she was only given a week off from filming to address her depression.
"How long did they give Catelynn [Baltierra] off? F**king answer that," she continued. " I get a f**king week for postpartum depression. There's so much sh**t, we couldn't even get it on show."
Portwood isn't the only Teen Mom OG star who was unsatisfied with the way the show portrayed her storyline. New cast member Bristol Palin fired off at the series for the salacious spin her story was given on the show and the "false narratives" the reality series seemed to depict in her life.
"@mtv doesn't want to talk about faith, show work ethic, or juggling three kids alone, they don't want to show the humble process of starting over after a divorce, building a career, or any real-life issues. All they want with my little segment each week is some fake fill-in Farrah Abraham/Jerry Springer BS, and it's simply not true," Palin wrote in an Instagram post in early December. "Don't get me wrong - I've said some mean things and learned a lot the last several months - but the life I've built for my kids is NOT sitting around talking about baby daddy drama," she wrote. "Every week is a continued disappointment with their inaccuracies and false narratives. I hate getting all emo on you guys but I've kept quiet for too long about it. Don't believe everything you see on TV."
Despite her frustrations, Portwood said she would continue to appear on the MTV series now that she has a nanny to help with her children. She also said she's been speaking with a therapist, which has helped her cope with depression.