Amber Rose Opens Up About Period Problems and Breaks Down the Tampon Tax: Exclusive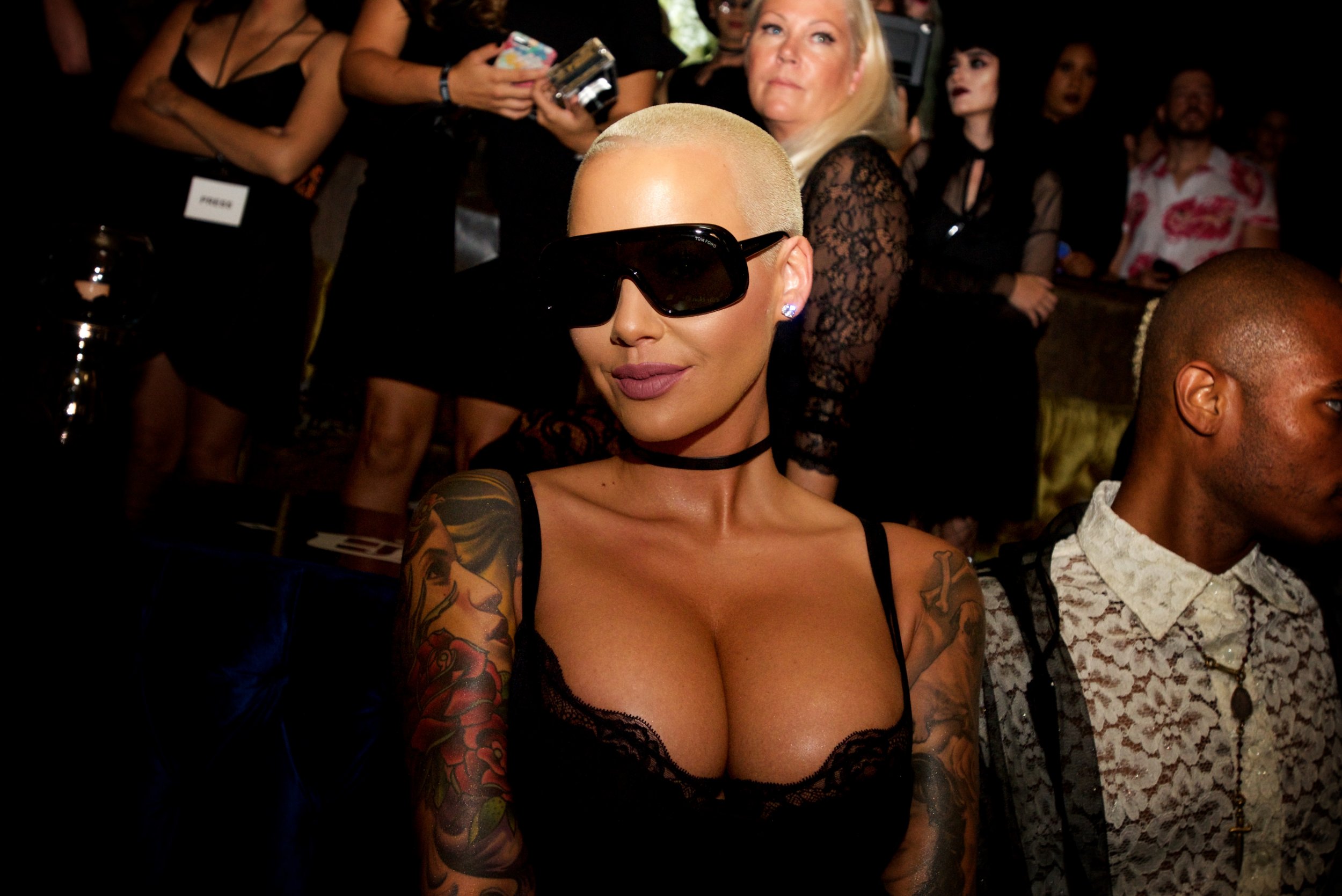 Amber Rose may have been catapulted into the celebrity stratosphere as arm candy (she dated Kanye West in the late 2000s and was briefly married to Wiz Khalifa a few years later), but her fans adore her because she proves women can do, well, everything: She's a model, a designer, an actress, an author (her memoir, How to Be a Bad Bitch, came out in 2015), a mom and an activist. Three years ago, she organized the inaugural Amber Rose SlutWalk to protest rape culture, body shaming and sexual inequality. She knows a thing or two about slut shaming. The 33-year-old, who once worked as a stripper to support her family, has been called "slut," "stripper," "ho" and "gold digger" in a slew of public feuds with exes, Internet trolls, even Piers Morgan. But with more than 16 million Instagram followers and another four million on Twitter, she's used her influence to fight for feminism and women's rights.
In a new video airing for the first time on Newsweek, Rose has taken on a new cause: the tampon tax.
The video begins with Rose posing in a low-cut black halter dress, her tattoo-covered arms caressing her neck as a diamond-encrusted necklace dangles on her décolletage. Then a voiceover begins: "Hand-set with 156 brilliant cut diamonds, in 18-karat white gold, on a custom-made bezel set diamond chain." Cue a few more shots of Rose slinking around a candle-lit living room, surrounded by ornate sconces and dark turquoise walls lined with gold molding. Suddenly, what starts out as a high-end jewelry ad turns into a political statement when Rose opens her necklace and pulls out a tampon. "Where else would you keep something 36 states tax like a luxury?" the voiceover says.
The PSA takes aim at the fact that, today, 36 states still collect sales tax on tampons and pads. Across the U.S., you can buy all sorts of items without being taxed, from garter belts in Vermont to BBQ sunflower seeds in Indiana. But in most states, women are taxed between 4 and 10 percent on menstrual products, which half the human race uses for decades at a time.
"It's real important for people to understand that it is not a luxury to use a tampon. It's a necessity," Rose says. "I have a lot of guys who work for me. I tell them what it's like to have cramps, and they all cringe. I tell them about blood clots, and I get real extreme with them, and they're so grossed out. I'm like, dude, we go through this every month, forever!"
The PSA, which Rose lauds for its "sarcastic, unedited realness," was created by advertising agency J. Walter Thompson, produced by The Sweet Shop, and launched by Period Equity, a national law and policy organization fighting for menstrual equity, as part of a new campaign called "Periods are not a luxury. Period." The campaign includes three gold, silver and diamond tampon holder necklaces designed by Ilaria Lanzoni, head designer of Hearts on Fire, celebrity jeweler Jade Trau, and award-winning silversmith Kevin Grey.
"There's a long road ahead in the fight to take down the tampon tax, as well as encouraging open, shame-free conversation around periods," says Jennifer Weiss-Wolf, who has led the fight to scrap the tampon tax and is the author of the forthcoming book, Periods Gone Public: Taking a Stand for Menstrual Equity. "This PSA, coupled with Amber's strong voice on gender issues, will help in the fight for systemic change."
"When people first see the video, they'll think I'm actually selling jewlery, and then I pull out the tampon, and it's like, 'Oh! Oh wow, now we understand,'" Rose says. "I just feel like men will never understand. They're probably in charge of the tax on tampons, and that's why I talk to women and tell them that we need to be in higher positions and hire people who understand us."
The PSA comes out on the eve of Amber Rose Weekend in Los Angeles, which starts with Rose's OPENed Women's Conference on September 30, featuring panels on sex positivity, feminism and financial literacy, and ends with her third annual SlutWalk on October 1, a mile-long march that could attract as many as 20,000 people, along with rape counselors and HIV/AIDS testing stations. "We're taught that we need to dress a certain way. Be a certain way. Shut up and look pretty. Let the man work. Cook and clean," Rose says. "I want girls to know that they're smart and capable of being in higher positions in life. They don't have to dumb themselves down or feel inferior to a man. It sounds corny, but if you believe it you can achieve it."