Amber Tamblyn Slams Asia Argento: 'Protect All Bodies. Not Just Your Own'
Actor and writer Amber Tamblyn indirectly slammed Asia Argento amid allegations that Argento paid her sexual assault accuser $380,000. The New York Times published an exclusive report on Sunday, August 19.
Tamblyn, an advocate for the #MeToo movement, took to Twitter the following day. "Good morning shit storm. What have you brewed up for us today?" she rhetorically tweeted.
Moments later, she both plugged her new novel and blasted Argento, another advocate of the #MeToo movement.
"Some first dismissed my novel, Any Man, in which a female rapist attacks men—one of which is a teenage boy. A woman from Bustle said, 'Do we need this book?' Yes. We do. There can be no conclusive change unless we do the inclusive work," she tweeted. "Protect ALL bodies. Not just your own."
When questions arose about Argento's alleged actions negating the #MeToo movement the Italian star fervently backed, Tamblyn hit back. "Nah. You don't get to destroy two decades worth of the work @TaranaBurke has done for the #metooMVMT because of this woman's actions," she wrote. "Don't you even dare."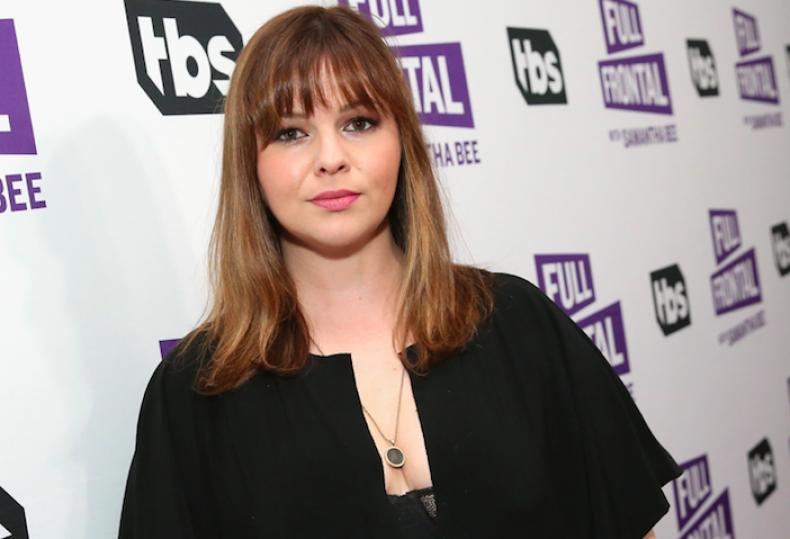 The writer then shared a message from Tarana Burke, who is responsible for starting the #MeToo movement. "I've said repeatedly that the #metooMVMT is for all of us, including these brave young men who are now coming forward," Burke wrote in part of her thread. "It will continue to be jarring when we hear the names of some of our faces connected to sexual violence unless we shift from talking about an individual."
Argento, who has not publicly responded to the allegations, reportedly agreed to pay her accuser, Jimmy Bennett, $380,000. They allegedly spent the night together in a hotel in 2013, when he was 17 years old and she was 38. Bennett did not speak publicly about the Times report.
Though Argento agreed to pay Bennett, she didn't want him to sign a nondisclosure agreement. "Ultimately, you decided against the non-disclosure language because you felt it was inconsistent with the public messages you've conveyed about the societal perils of non-disclosure agreements," Argento's lawyer, Carrie Goldberg, reportedly wrote to her. "Bennett could theoretically tell people his claims against you. However, under this agreement, he cannot sue you for them. Nor can he post the photo of the two of you."
The Italian star's lawyer essentially apologized for the alleged assault. "We hope nothing like this ever happens to you again," Goldberg wrote in April. "You are a powerful and inspiring creator and it is a miserable condition of life that you live among shitty individuals who've preyed on both your strengths and your weaknesses."