Ambien Side Effects Do Not Include Racism: What to Know About the Drug After Roseanne Twitter Rant
After a racist Twitter comment led ABC to cancel her returned hit show, Roseanne Barr took again to the social media platform to suggest the sleep aid Ambien was one reason for the offensive message.
In widely reported but now deleted posts, Barr asked supporters to not defend her as she "did something unforgivable."
"It was 2 in the morning and I was ambien tweeting-it was memorial day too-i went 2 far & do not want it defended-it was egregious Indefensible. I made a mistake I wish I hadn't but…don't defend it please," Barr wrote, the Metro reported.
Barr then added that she had "done weird stuff while on ambien" before, also noting "I think Joe Rogan is right about ambien." The popular podcast host, whose show will feature Barr on Friday, tweeted out a Huffington Post article headlined "The Disturbing Side Effect Of The No. 1 Prescription Sleep Aid," which details claims that people have erratic side effects on the drug.
In a later reply, Barr clarified that she blamed herself, not the drug, for the incident. "Yes, I have had odd ambien experiences on tweeting late at night-like many other ppl do. I BLAME MYSELF OK? it's just an explanation not an excuse," she wrote.
Ambien itself is popular sleep aid and the known brand name for a drug called Zolpidem. Online pharmaceutical encyclopedia Drugs.com lists common side effects of Zolpidem as dizziness and drowsiness with rarer side effects such as hallucinations and anxiety.
The pharmaceutical company Sanofi, which makes Ambien, mocked Barr's explanation in a tweet.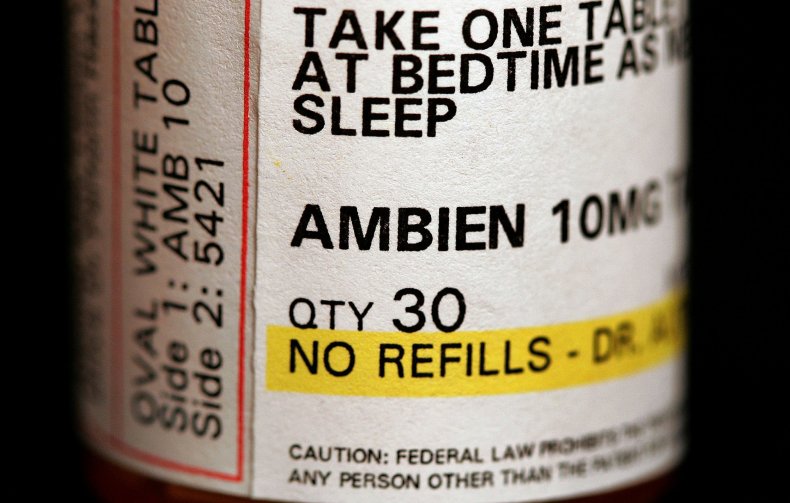 "I apologize to Valerie Jarrett and to all Americans," Barr wrote yesterday on Twitter. "I am truly sorry for making a bad joke about her politics and her looks. I should have known better. Forgive me-my joke was in bad taste."
Barr has since retweeted a number of posts that appear to show her support and posted the message: "thanks for all your kind comments, everyone! Love u all goodnight."
Update 5/30, 10:45 a.m.: This story was updated to include a tweet from Sanofi.